Healthy Smiles
07 May 2018
A dental team that is focused on service and putting patients at ease
By JOHANNA COLBURN HAMILTON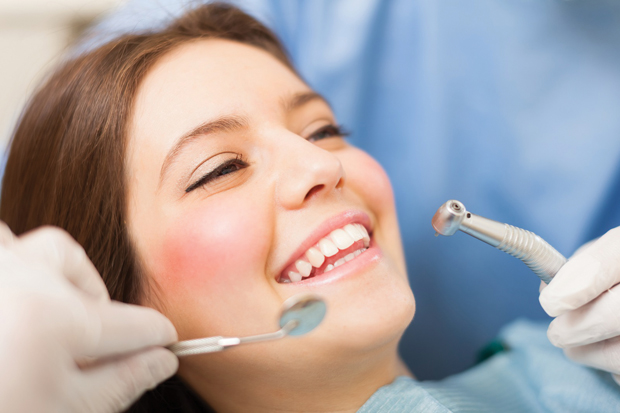 Part of an overall healthier lifestyle is finding and treating dental issues before they become serious health problems. Neglecting oral health can have long-term consequences that go far beyond the appearance of your teeth. To ensure a healthy smile for a lifetime, one must find a trusted dental practice that uses the latest techniques to maximize patient convenience, comfort, and satisfaction. Carolinas Oral and Facial Surgery Center (COFSC) has established trusted relationships in Southeast NC for more than 40 years, providing quality care and using cutting-edge technology with a progressive approach. The team at COFSC recognizes that the decision to have surgery is an important one and they are dedicated to providing you and your family with highest quality of service, safety, and value.
A fixture in the community since 1975, COFSC manages a wide variety of problems relating to the mouth, teeth and facial regions. Generations of families have visited the practice throughout their history for their oral surgery needs. They opened their first office in Wilmington which now serves as their main office and base of operations. In the 1990s, they opened two satellite offices in Whiteville and Jacksonville to better serve the community and make each patient's experience as convenient as possible. In 1998, the Wilmington office was expanded to include a state-of-the-art operating room where many extensive surgical procedures are performed. In July 2017, it was further updated to a modern, technologically advanced facility.
COFSC offers a full range of oral and maxillofacial surgery services, including routine tooth extraction, wisdom teeth removal, corrective jaw surgery and dental implant procedures. They treat patients from age six and up and provide many sedation options to keep their patients comfortable during procedures. Patients are provided with excellent pre and post-operative care so that the healing process is maximized while the recovery period is minimized.
One goal of every dental practice is to make each visit as pleasant and informative as possible. "The most important aspect of running a successful dental practice are knowing what patients are looking for in excellent care and experience," explains Andrea Rhodes, Practice Administrator at COFSC. "We strive to provide our patients with every reason to trust us with their oral surgery care, to provide a calming and successful surgical experience, and to be a fixture on their healthcare team."
High-quality service begins before a patient ever walks through the doors. Staff contact patients prior to their appointment, providing them with the necessary assistance to prepare for their procedure. Once a patient arrives at COFSC, they are greeted by friendly faces and are able to relax in their large, airy lobby before their procedure. Focus is placed on punctuality and staff respects a patient's time by starting appointments on schedule. Surgical assistants stay with their patients throughout the entire process―from the time they are called back and prepped for their procedure―to the time that the patient is waking up and receiving post-operative instructions. Surgeons meet patients (and their family) prior to the procedure to ensure all treatment options are explored and all questions are answered. Their priority is to guarantee patients are comfortable with their treatment plan and surgical team.
The thought of oral surgery is not pleasant for most people and just the act of showing up for a procedure is anxiety provoking. The team at COFSC provides a variety of sedation options to ensure 100 percent comfort during a patient's surgical procedure. They work hard to create a calming and secure environment in their offices, where patients are confident they are in good hands.
"We are fortunate to have a highly-skilled, professional, and experienced team who are hyper-focused on providing quality patient care," said Rhodes. "Our surgeons, Dr. Mark Bufalini and Dr. Michael Booth, are both board certified as Diplomates of the American Board of Oral and Maxillofacial Surgery. They are military veterans who have a dedication to providing compassionate care for all patients. We are also fortunate to have a skilled and educated clinical support team, who make it their mission to ensure that their patients are well taken care of and feel at ease while they are in our office. In addition, our administrative support team works tirelessly to provide our patients with peace of mind when it comes to scheduling appointments, demystifying insurance benefits, and assisting them with getting the most out of their insurance coverage."
It's not uncommon for people to postpone dental treatments due to an inability to pay or a belief that they don't need treatment. COFSC has many creative financing options available. They participate with a vast majority of dental plans when most oral surgery providers do not. In addition to participating with dental plans, they also participate with several dental discount or savings plans, which can significantly reduce the out-of-pocket expense for their patients. "As in-network providers with the vast majority of dental insurance plans, we are able to provide the highest quality implant care to our patients, at the most economical price," states Rhodes. "We are constantly finding ways to provide more value to our patients by utilizing innovative technology to increase positive surgical outcomes, by determining how to make dental care more accessible for more people, educating our patients and referral partners in the best practices, and ways to improve the healthcare experience."
There are many exciting new trends in 2018 that are impacting the dental industry. Dental implants are becoming more accessible for a greater number of patients thanks to an upwards trend in insurance coverage of implants in the insurance industry. "We are very fortunate to have surgeons who have placed thousands of implants in their careers and who are able to provide advanced surgical support to patients who weren't previously thought to be candidates for dental implants," explains Rhodes. "This allows people the ability to permanently and effectively replace missing teeth―allowing them to live life the way they want, eat what they want, and smile in pictures."