Spring Break for Grown-Ups
04 Mar 2020
Our comprehensive spring travel guide has something for everyone

by Katie McElveen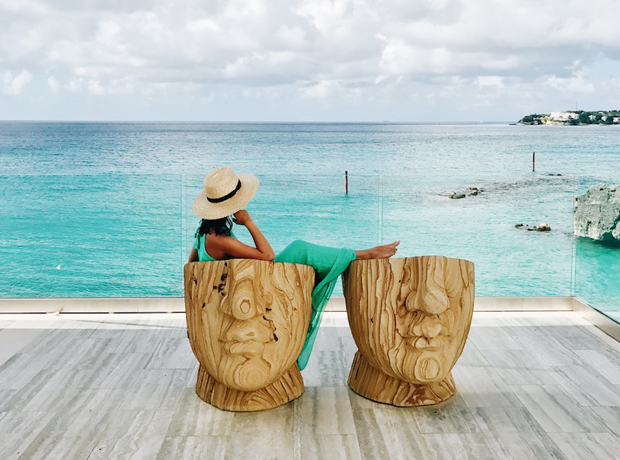 Spring break used to mean one thing: the beach. These days, though, a spring break can take you anywhere in the world…or on a new adventure right around the corner. Looking to plan a spring break of your own? Here are a few ideas to get you started.

Abbeville, South Carolina: Southern Charm

There's nothing like the sense of discovery that comes from visiting a small town. Take Abbeville, which is larded with under-the-radar treasures like the Burt-Stark mansion, where, on May 2, 1865 Confederate President Jefferson Davis was convinced by his war council to end the fighting. Visit on a Friday or Saturday afternoon and docents will share the story of the last night of the Confederacy as you walk through the stately home's antique-filled rooms. When he wasn't advising movie producers on how to create authentic scenes of southern culture for movies like Gone with the Wind, Atlanta artist Wilbur Kurtz was painting those scenes. Several examples of his work hang on the walls of Abbeville's visitor center, which is housed in a historic bank building.

There's more to Abbeville than history. Start on the atmospheric town square, which is alive with restaurants, festivals, a Friday morning farmer's market and shops. Divine Your Space is a home décor and garden boutique that also hosts fun workshops like build-your-own-terrarium bar; at Breezy Quarters, owner Paige Bowser handcrafts all of the beautifully aromatic soaps, candles and non-melting lip balms from natural ingredients.

There are lots of locally-owned dining options, too, like the Village Grill, where specials like a pork chop scented with Asian spices elevate a menu of well-prepared American classics and the Rough House, a hot-dog haven known for its chili-topped slaw dogs.

Sporty types can take to the trails within the Sumter National Forest; the 6 mile Horn Creek Trail is popular with hikers and mountain bikers. Stay at Belmont Inn, which first opened in 1903 to serve Vaudeville stars traveling between New York and Miami on the train. Quirky and inviting, the pet-friendly hotel sits right on the town's main square.

For more information visit abbevillecitysc.com and belmontinn.net

Dates to watch: April 30-May 2 where crafters, musicians and food vendors take to the square for the annual Abbeville Spring Fest.

Cleveland, South Carolina: Mountain Magic

During the fall, the roads and trails that wind up and down the mountains in South Carolina's upstate are packed with foliage hunters in search of fiery displays. Spring, though, when the hillsides glow green, waterfalls explode with spring runoff and twilight thrums with a chorus of spring peepers, is a different story. More of a jumping off point than an actual town, Cleveland offers easy access to the Mountain Bridge Wilderness Area, a 10,000-acre preserve that's home to two state parks (Caesars Head and Jones Gap), hundreds of miles of hiking trails, dozens of waterfalls and South Carolina's highest peak, Sassafras Mountain.

Tumbling down a wall of jagged cliffs and boulders for 425 feet, Raven Cliff Falls is as dramatic is it is popular; if you can, visit on a weekday, when you can hear the roar of the water long before the falls come into view.

The two-or-so mile in and out hike takes about three hours to complete; longer if you take in a second view from a rocky outcrop near the start of the Dismal Trail. For a tougher workout, take in El Lieutenant, a sheer rock face similar to El Capitan in Yosemite National Park. Either way, be sure to refuel at Cedar Mountain Café, which is located about four miles north on US 276 from Caesars Head State Park.

Set within 30 acres of vineyards overlooking the mountains near Traveler's Rest, Hotel Domestique feels like a French chateau with soaring ceilings, gorgeous stonework and a stylish mix of furnishings. Earth-toned rooms have hardwood floors and wrought-iron beds; some have fireplaces and river-rock showers. Opened in 2013 by cycle racer George Hincapie, the resort caters to cyclists with pro-grade cycle rentals, free use of Garmin GPS units pre-loaded with routes and complimentary high-energy snacks. Non-riders can explore via a fleet of BMW's.

For more information visit hoteldomestique.com and discoversouthcarolina.com/mountain-bridge-wilderness-area

Dates to watch: May 8-10 where Artisphere Greenville brings hundreds of artists and artisans to South Carolina; there's also craft beer, gourmet food and lots of music.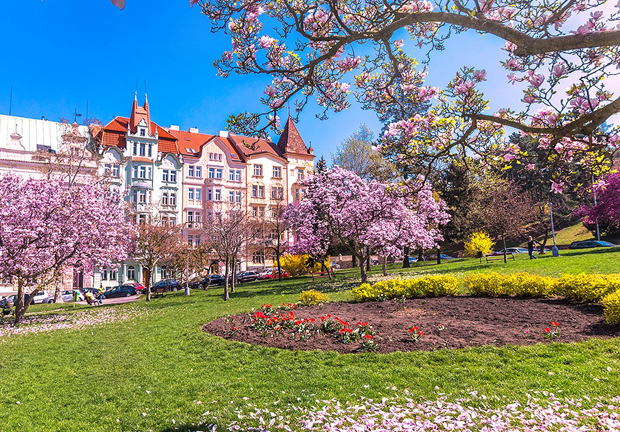 Snake River Sporting Club, Wyoming: Nature and Nurture

When you want rugged, but without roughing it, book a cottage at Snake River Sporting Club, a former ranch that's spread over 1,000 acres of pristine land just 20 miles from Jackson Hole. To get a sense of the place, spend your first morning roaming the landscape on horseback—you may spot the elk, moose, bison or bear that also call this remote wilderness home.

Solitude-seekers can reach the Bridger-Teton National Forest's network hiking and mountain bike trails via one of the club's private entrances, or consider a guided hike: spring means baby animals, the return of migratory birds and the chance to watch herds of mule deer, antelope and other large animals as they make their way from wintering areas to summer ranges. Sporty types can shoot skeet, give archery a try and, thanks to platform courts, play tennis year-round. Rafting trips on the Snake River usually begin in early May.

The Snake River is one of the most sought-after fly-fishing locales in the world; the Snake River Sporting Club's location gives anglers private access to a six mile stretch of water rife with the submerged boulders, deep pools and long riffles that attract these distinctive ruddy fish in droves. Even better, spring is the region's secret season for fishing, a time when hungry trout are looking to build up a reserve of pre-spawn strength.

Within the club, lodging options range from one-bedroom cottages with full kitchens, fireplaces and mountain-facing terraces with firepits to luxurious multi-bedroom lodges set on meadows or near the golf course. Guests can even "glamp" for a night in a covered pioneer wagon or tepee that's been fully outfitted with a comfy bed and lots of blankets. And while it may feel remote, it's really not: both the wagon and the tepee are set up just steps away from your cabin. Four on-site restaurants and a chef happy to cook in your kitchen makes cooking—and cleaning up—optional.

For more information: snakeriversportingclub.com

Dates to watch: March 26-28 when top musical acts make their way to Jackson Hole for the city's annual Rendezvous Spring Festival.

You'd expect a few interesting sea creatures to dwell in a bay the size of Connecticut, but Monterey Bay knocks it out of the park with a list of A-list residents and visitors that includes playful otters, majestic blue, grey and humpback whales, sleek seals and deadly orcas. Although there's really no bad time to go, spring means baby whales-- humpbacks are known for their sweet, naïve curiosity—and is also a chance to catch the giant mammals going both north and south, depending on their breed, sex and relative strength.

For a deeper dive under the sea, head to the Monterey Bay Aquarium, which opened in 1984 on the site of a former sardine cannery. Today, it's considered one of the top aquariums in the world for both its exhibitions—the massive Open Sea exhibit is home to sea turtles, sharks and stingrays—and special programs that allow guests to scuba dive in an exhibit tank, take a personal otter tour and feed animals and fish before the aquarium opens.

The closest hotel to the action is the Monterey Plaza Hotel & Spa, which juts out over the rocky coastline. Rooms have remarkable views of the bay; you can also take in the scene from outdoor restaurants, hot tubs and a rooftop spa. Free bikes make it easy to explore the shops, restaurants, seafood markets and tasting rooms serving local wine and craft beer that comprise the town; there's also a bike path that meanders along the coast, covering the 18 miles between Castroville and Pacific Grove.

No matter how much you enjoy the town of Monterey, do make time to explore by car. The stunning Bixby Creek Bridge—you might recognize it from the HBO series Big Little Lies—sits about halfway between Monterey and Big Sur on Route 1 as it twists and turns along the jaw-droppingly beautiful coastline. Inland, check out the River Road Wine Trail, which winds through some of the region's lesser-known wineries or, for literary types, the Steinbeck Center in Salinas.

For more information: seemonterey.com; montereyplazahotel.com

Dates to watch: May 2, when Monterey County's annual Winemakers' Celebration transforms downtown Carmel into an open-air tasting room.

Anguilla, West Indies: Fantasy Island

As tropical isles go, Anguilla is definitely not the easiest to visit. You can take a small plane from St. Martin, Puerto Rico or another nearby island, but most visitors arrive by boat, a breezy 40 minute ride that provides almost exactly the right amount of time to drink a beer and complete the transformation from harried traveler to relaxed vacationer. And while it might be tempting to pitch your lounge chair on a more accessible isle, one visit to Anguilla will convince you that the extra time is worth it.

Less than three years after Anguilla was devastated by the one-two punch of hurricanes Irma and Maria, Anguilla is back. Even better, the island hasn't changed. Those 33 beaches that line the long, narrow isle still rise gently out of the luminous turquoise water with nothing taller than a sand dune blocking the view.

They've held on to their distinctive personalities, too. Skiffs still make the trip to tiny Sandy Island so you can fulfill your Robinson Crusoe fantasy (but with freshly grilled lobster and cold beer just a few steps away); glistening Shoal Bay Beach, where you can eat cracked conch with your toes in the sand, has emerged wider than ever. On Rendezvous Bay's lush curve, Bankie Banx has rebuilt the Dune Club, which is also known as the world's best beach bar.

Stay at the Four Seasons Anguilla and, depending on what type of lodging you book (take your pick of spacious rooms and suites or sprawling villas), you'll awaken to views of either Mead's Bay or Barnes Bay, two is the island's most spectacular strands. Thanks to a dramatic location atop a low rocky bluff, the resort is surrounded by glorious views of blue water, colorful sunsets and, in the distance, tiny isles bobbing in the Atlantic. The spa takes full advantage of the view, too, with open air—but completely private—treatment rooms overlooking the ocean.

Beach lovers can hang out at the resort's Mead's Bay beach club, where a regatta of water equipment—think Hobie cats, kayaks, standup paddleboards and more—are available free of charge. They even provide sunscreen.

For more information: ivisitanguilla.com; fourseasons.com/anguilla

Dates to watch: For 29 years, Anguilla has celebrated the full moon before Easter with the Moonsplash music festival. This year's event will be held March 12-15.


Prague, Czech Republic: Bohemian Rhapsody

One look at Prague's soaring spires, café-rimmed cobbled squares and ornate Baroque facades makes its hard to believe that 30 years ago, much of the city's grandeur was hidden under decades of Communist-era soot.

But from the moment gleam replaced grunge, Prague hasn't looked back and, these days, a spirited sense of freedom and independence reigns over the city. Beer gardens overflow with lively crowds; artists turn out bright paintings from easels set up along the 14th-century Charles Bridge and music flows from impromptu stages. The food scene is fun, too: Kuchyn celebrates the region's traditional stews but with a twist: instead of perusing a menu, diners make their choices by lifting the lids off simmering pots; La Gustation earned a Michelin star for paring heavy Czech dishes down to their essential flavors.

Public art has also taken root, illustrating both Prague's joys—Anna Chromy's Czech Musicians dance joyfully around a gurgling fountain on Senovazne Square—and its struggles: the Memorial to the Victims of Communism commemorates the thousands who died and suffered under Communist rule.

Through all that energy, city's classic beauty continues to shine. For more than 600 years, the Charles Bridge has offered views of Prague's almost absurdly romantic cityscape that's dominated by St. Vitus Cathedral and Prague Castle, a ninth-century, treasure-filled complex that is the world's largest.

Hemmed by churches with elaborate, sky-high steeples, the Medieval Town Hall and the city's colorful Astronomical clock, the Old Town square is a kaleidoscope of architectural styles ranging from Gothic to Art Nouveau.

Mozart, Dvorak, Mahler and Beethoven all spent time in Prague; today, their compositions are performed in historic churches, synagogues, concert halls and palaces; see prague-ticket-concert.com for a full list. The Aria Hotel celebrates Prague's music culture with musically-inspired rooms and an on-site music concierge who can direct you to upcoming concerts. During the summer, the view from the rooftop restaurant is the best in town.

For more information: czechtourism.com; ariahotel.net

Dates to watch: Slated for May 12-June 4, The Prague Spring International Music Festival or Pražské Jaro is an iconic classical music event featuring outstanding musicians, symphony orchestras and ensembles from different parts of the world.