Thalian Association Community Theatre
11 Jan 2020
Strengthening and enriching Wilmington's creative and cultural awareness

By ANNESOPHIA RICHARDS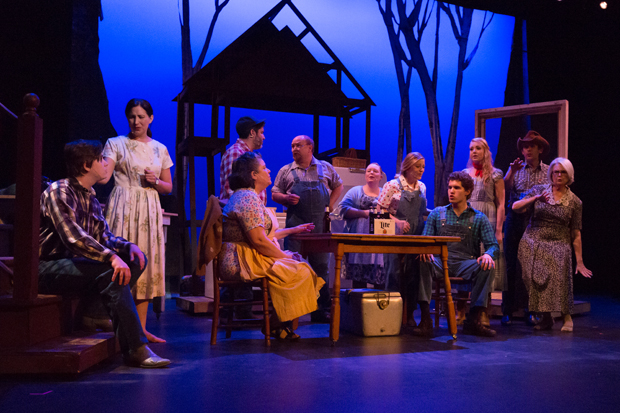 With a history spanning over two centuries, the mission of the Thalian Association Community Theatre (TACT) remains to enrich the cultural landscape of the Cape Fear region. Founded in 1788, TACT formed after prominent Wilmington planter James Innes dedicated his estate as a legacy to start the state's first free school. Community members assembled themselves into Thalian Association Community Theatre as a way of supporting the school with theatrical productions. Ever since, TACT's work remains focused on enhancing the lives of area residents by producing quality community theatre, offering youth arts education programs and providing local artists with a performance outlet.

In 2007, the North Carolina legislature named the Thalian Association Community Theatre the Official Community Theater of North Carolina in recognition of its long history of supporting the community with the arts. TACT takes great pride in the prestigious title that honors the ways in which the community theatre nurtures the civic, cultural and social life of Wilmington.

"We hold the title very dear, and it's very meaningful for us," says executive director Susan Habas. "That's why we do what we do, to support our community."

TACT produces five major productions each year on historic Thalian Hall's Main Stage. Since 1994, the community theatre has also professionally managed the Hannah Block Historic USO/Community Arts Center for the City of Wilmington. The building provides rehearsal and classroom space at little to no charge for visual and performance arts and community events, and it also serves as the location for Thalian Association's Youth Theatre. The youth program presents five shows annually and provides area youth free theatre training and performance opportunities.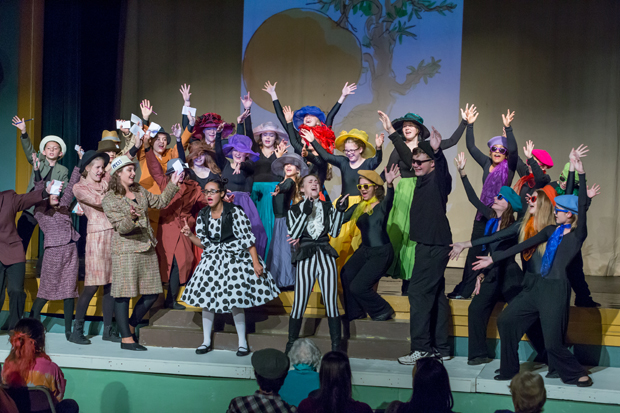 Thalian Association Community Theatre's work doesn't stop with its live stage performances. Through a wide array of outreach programs and arts education initiatives, TACT strives to continue its 231 year-old mission of supporting the Wilmington community. A vibrant theatre arts education program offers area children affordable theatre arts classes and scholarship opportunities. TACT's Theatre 4 Change Program presents theatre arts classes every week at the Community Boys & Girls Club, Brigade Boys & Girls Club, and the Girls Leadership Academy of Wilmington. The program also presents ten special school performances every year for Title 1 elementary and middle schools, offers free sensory-friendly performances for New Hanover County students and invites students and principals to Youth Theatre production dress rehearsals. As part of the management of the HBHUSO/Community Arts Center, TACT also runs one of the oldest summer creative arts camps in Southeast North Carolina.

"Visual and performing arts have a wonderful influence on the development of children and young adults," says Habas. "We hope to make the arts accessible to all children in the Cape Fear region."

In addition to arts education, TACT also aims to support other area nonprofit organizations. Partnering with the United Way of the Cape Fear Area, TACT invites local families to production dress rehearsals. TACT also holds a yearly fundraiser each February benefiting She ROCKS (Research Ovarian Cancer Knowledge Support) and recently started a partnership with Hope Abounds, providing assistance to patients and families undergoing cancer treatment.

"We do all this because we truly believe the arts can be healing," says Habas.

This spring, projected main stage repairs will move two upcoming shows to UNCW's Kenan Auditorium. Guys and Dolls, one of America's most beloved Broadway musicals, will run from February 13-16th, followed by the Wilmington premiere of Elton John and Tim Rice's Aida from
vApril 2-5th. The 2019-2020 season culminates back at Thalian Hall's Main Stage with The Producers from May
22-31st. Youth Theatre productions this spring include Disney Magic Revue, running from January 17-26th, Xanadu Jr, from March 13-22nd, and Freaky Friday the Musical, which ends the season from April 24-May 3rd.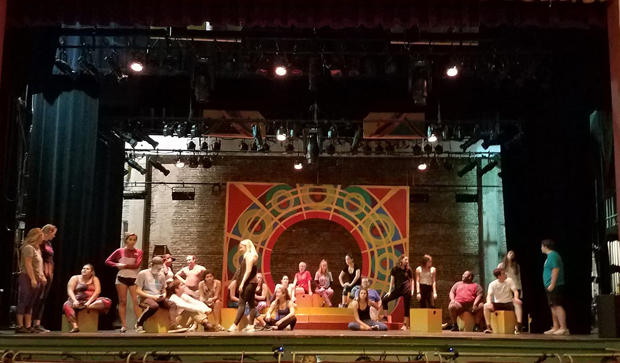 In addition to the upcoming stage productions, two other springtime highlights include the Orange Street Artsfest and the Azalea Festival Juried Art Show. Now in its 25th year, the Orange Street Artsfest returns on Memorial Day weekend and continues to be one of downtown's largest and most popular street fairs. TACT also provides the venue for the NC Azalea Festival Official Juried Art Show, as well as hosts the Official NC Azalea Festival Children's Art Contest at the Community Arts Center.

The impact Thalian Association Community Theatre makes on the Cape Fear region goes far beyond its live stage productions. TACT's dedication to civic engagement and arts education continues to strengthen Wilmington's creative and cultural awareness.

"This is a very culturally rich community," says Habas. "The cultural, visual, and performing arts all contribute so much to the quality of life here. It's one of the things that makes Wilmington such a great place to live."

Thalian Association Community Theatre, 910-251-1788, thalian.org