The Heroin Epidemic Hits Home
07 Jul 2016
The first of its kind task force to fight drugs in Wilmington has local law enforcement and attorney offices across different divisions teaming up against these criminal enterprises
By CATHERINE KIMREY BREEDEN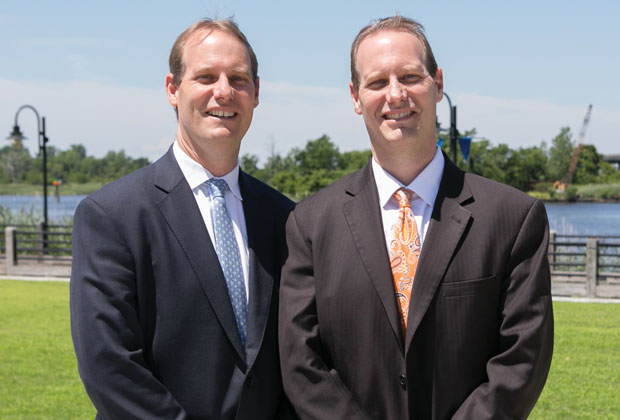 Nearly half a century ago, law enforcement agencies began waging a so-called "war on drugs." Today evidence is widely available that dealing with drug-related problems solely on a criminal basis has failed.
The opioid epidemic that rages across America today is proof enough. This crisis impacts people of all races, religions, ethnicities, and social classes regardless of where they live; be it in urban cities like Wilmington, in rural areas of New Hanover County, or anywhere in North Carolina from Manteo to Murphy.
The devastating personal effects of what is now recognized as not only a law enforcement problem, but also a public health emergency, are wide-ranging: lost lives, lost jobs, fractured families. On a broader societal level, there are increased demands on the criminal justice and judicial systems, on medical providers, and on social service agencies. There is the sense of general uneasiness caused by wondering if one will be robbed, or one's home broken into, by someone seeking money or pills to feed an addiction. There is the fear of gun violence.
The Centers for Disease Control and Prevention reports that deaths linked to drug overdoses are at an all-time high. Over 60% of these deaths involve an opioid: either heroin, which is produced from opium poppies; or a prescribed pain medication such as OxyContin, Vicodin, or Fentanyl.
Data from North Carolina's Department of Health and Human Services reflects the same trend. During 2014, the latest year for which information is available, there were 1,460 poisoning deaths in the state, 63% of which resulted from heroin or other opioids. In New Hanover County during the same period there were 48 poisoning deaths, 50% of them heroin or other opioids.
Claire Parker, Media Coordinator for New Hanover Regional Medical Center, says that medical staff at their three emergency departments treat about 1,000 patients for opioid overdoses each year, and that the need for those services continues to grow. Once the immediate medical crisis is past, patients needing recovery assistance are referred for follow-up to Coastal Horizons Center or Wilmington Treatment Center, local agencies that provide programs to treat a variety of addiction needs. "Another way we help," Parker says, "is by coordinating training for law enforcement officers in the proper administration of Narcan, an antidote to opioid poisoning, which saves lives when administered quickly."
This epidemic results in large part from the over-prescription of morphine-based pain medications that affect the brain's opioid receptors in the same way that heroin does."Prescribed pain medications are gateway drugs to heroin addiction," says Ben David, District Attorney for the Fifth Prosecutorial District. "In an effort to reduce their prevalence in the community, I have reached out to doctors' groups and asked them not to prescribe fifty pills when five pills will do."
Once a person becomes addicted to prescription opioids, and then loses access to them, the cravings do not go away. Seeking to maintain the state of euphoria to which they have become accustomed, and to avoid the severe withdrawal symptoms (such as nausea, muscle spasms, and abdominal pain) that they would otherwise experience, people who are addicted are forced to buy the cheap heroin that is readily available on the street.
"Criminal gangs and career criminals supply most of the heroin that is being sold here," says Assistant Chief Jim Varrone, who runs the Wilmington Police Department's (WPD) Office of Strategic Outreach and Enforcement. "They are bringing it in from other states, and the heroin trade is interwoven with multiple other crime problems. Gang rivalries lead to gun violence and deaths. Gangs are also involved in human trafficking and prostitution."
Recognizing that these crimes cannot be dealt with separately as distinct entities, local law enforcement and judicial officials are taking a task force approach to tackling them. They target the leaders of criminal organizations involved in heroin trafficking and build conspiracy or continuing criminal enterprise cases against them. Working alongside police and sheriff investigators, the State Bureau of Investigation and the Federal Division of Alcohol, Tobacco, Firearms and Explosives have committed resources to the task force. New Hanover County Chief Deputy Sheriff Ken Sarvis is enthusiastic about the potential. "We are continuing to bridge the gap between the Sheriff's Office and the city, and collaborating to bring about better results for the citizens," he says. "We are targeting the worst of the worst of the criminals."
Chief Ralph Evangelous of the WPD and New Hanover County Sheriff Ed McMahon are fully engaged partners in this venture. Proactive law enforcement executives, they understand that crime is fluid, respecting no jurisdictional boundaries; and that the solution to crime isn't just continuing to lock people up.
District Attorney David is emphatic about this. "Drug dealers should be in jail," he says, "not drug addicts," and references the success of the locally-funded drug court program that diverts addicts for treatment in lieu of incarceration.
On another front, Wilmington's City Attorney Bill Wolak is working with the task force and the District Attorney's Office in a unique arrangement that allows them to attack members of criminal gangs using civil penalties available under North Carolina's "Street Gang Nuisance Abatement Act" that was passed in 2012. "This law defines street gangs as a public nuisance," Wolak says, "and allows injunctive relief―including shutting down an establishment where crime occurs―when a person employed by or associated with a criminal gang participates in a pattern of criminal activity such as heroin trafficking. My office handles the civil side, and we refer intelligence relating to criminal activity to the District Attorney for prosecution." Wolak says that he is not aware of any other jurisdiction in the state where the District Attorney's Office and the City Attorney's Office of a major municipality have joined forces to combat in a systematic way, the problem of criminal enterprises that operate on an entrepreneurial model.
Attacking heroin-trafficking gangs in their pocketbooks by seizing property and sentencing gang leaders to lengthy prison terms will help alleviate the negative consequences of their illegal activity. But those actions alone will not help individuals who are addicted to the poison. District Attorney David sums it up. "We are not fighting a war on drugs any longer," he says, "we're fighting a war on drug dealers. But we can't arrest our way out. Any meaningful solution to the heroin epidemic must include working closely with the medical providers to make sure that pills don't get into the hands of the wrong people in the first place."