A Heart Friendly Style of Living
05 Jan 2021
NHRMC's new program is hitting the reset button on wellness

By EMILY GORMAN FANCY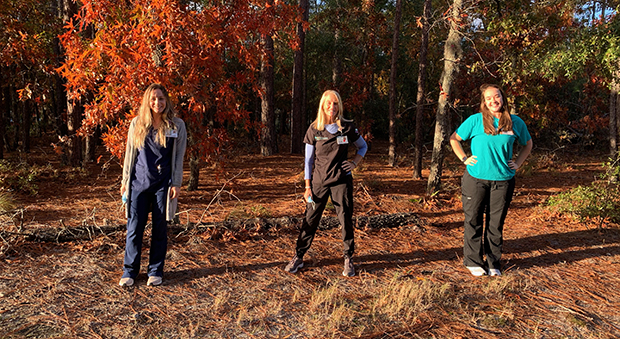 With the goal of helping people feel better, lower cardiovascular risk, manage stress, and re-establish lifestyle balance, NHRMC began the Lifestyle Reset program. Launching in January 2020, the Lifestyle Reset program focuses on four key areas that target participants' health and wellbeing: exercise, nutrition, stress management, and sustainability. As the name of the program implies, Lifestyle Reset involves learning about a variety of health, fitness, and wellness strategies, and then applying what you have learned to "reset" your lifestyle to achieve your goals. The program meets at NHRMC two nights per week for approximately two hours over a nine-week period.

At the first meeting of each program session, the expert staff presents an orientation to Lifestyle Reset as well as a health and fitness assessment. People approach the program with different goals in mind, and the professional staff meets them where they are to work on whatever goals they have identified for themselves.

As part of the exercise program, Hannah Frick, NHRMC clinical exercise physiologist, provides an individualized exercise prescription tailored to each participant's needs and abilities. With a focus on progression, strength, and endurance, Frick helps people identify the types of exercise that they enjoy the most, as this plays a key role in their motivation to continue the exercise plan for the long run. "Lifestyle Reset's exercise program focuses on strength and cardio with the goal of increasing exercise over a long period of time," explains Holly Konrady, NHRMC stress management specialist. "We work with patients where they are," she says.

Similarly Callan Wall, NHRMC registered dietitian, offers an individualized nutrition plan, as well as evidence-based advice about making the smartest nutrition choices. With a focus on whole foods and a plant-based diet, Wall instructs participants about meal planning and grocery shopping to make the lifestyle change accessible and sustainable. Konrady says one of the goals of the program's nutrition education is to "move people toward a more plant-based lifestyle involving more vegetables than meat."

To complement the exercise and nutrition aspects of Lifestyle Reset, Konrady leads the stress management piece of the program. Through yoga poses, relaxation exercises, breathing techniques, and meditation, participants learn how to de-stress and maintain balance.

Konrady guides participants through stretching techniques that are meant to release tension and reset the body's natural balance of the nervous system. "The impact of chronic stress can lead to disease," she explains.

Lifestyle Reset also covers wellness topics such as balancing energy and the science of happiness, which involves a discussion about how emotions drive our actions. "If we want to make changes toward a more healthy lifestyle, we have to shift our emotions," Konrady explains.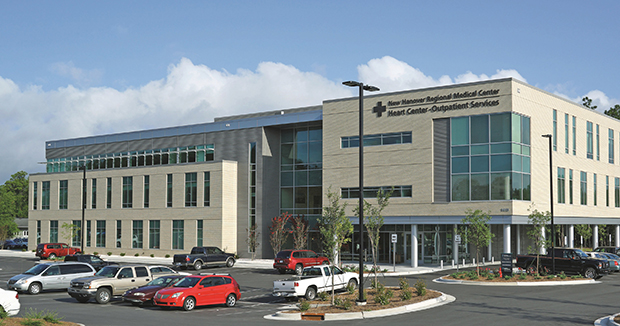 Seth Boynton, a LCSW with NHRMC, checks in with the participants to discuss sustainability techniques, ensuring that participants are able to apply the principles of the program to their lives long after they complete Lifestyle Reset.

Participants have come to the program through referrals from their cardiologists and primary care physicians as well as word-of-mouth referrals. The first group that completed the program in the spring of 2020 ranged widely in age, from 20s to 70s with an average age of about 55. Some participants had a main goal of weight loss, while others were drawn to the program to learn more about a plant-based lifestyle and wellness. "It was a nice group who learned from each other," Konrady says.

Wilmington married couple Mark and Kim Edwards participated in the first cohort for Lifestyle Reset in the spring of 2020. Having heard about the program from Mark's brother, the Edwards decided to enroll as a means of learning about a healthier lifestyle. After having some minor cardiac issues and a knee replacement surgery, Mark wanted to gain better awareness of healthier eating and wellness habits.

The Edwards highly recommend the program and say that doing it together helped them both stay motivated. "We motivated each other to eat better and exercise together," Mark says.

Kim, who describes herself as someone who "never really exercised much before," gained a new appreciation for exercise, specifically walking, through Lifestyle Reset. Several months after completing the program, she and Mark still maintain the habit of taking walks frequently. To help her maintain her walking habit during the colder months, Kim purchased a treadmill. When Kim recently underwent bloodwork, her cholesterol levels were lower, a change she attributes to her new healthier lifestyle.

An avid cook, Kim gained new knowledge of the plant-based diet through Lifestyle Reset, including recipes and advice from Frink. The Edwards continue to maintain their healthier eating regime. "We try to make healthier choices with food and be more mindful," Kim says.

Losing weight was a specific goal for Mark, and he was successful with this during the program and beyond. During the nine-week program, he lost approximately 12 to 15 pounds, and as of December 2020, he had lost a total of 30 pounds. Mark says he has enhanced his weight loss efforts through a healthier eating plan and regular exercise.

Mark and Kim commend the whole team of Lifestyle Reset experts for developing an informative and efficient program. "It was a well-organized program with each class running smoothly," Marks notes.

The cost for the nine-week program for an individual is $600, and couples doing the program together pay $950 per couple. NHRMC employees receive a discount of $350 per employee. Insurance does not currently cover the cost of the program, but Konrady hopes that will change in the future. Through the NHRMC Foundation, donations can be made to offset the cost of Lifestyle Reset for community members.

The next session of Lifestyle Reset will begin in March. While the Covid-19 pandemic brought the Lifestyle Reset program to a halt in 2020, Konrady is confident that they will be able to run multiple sessions in 2021. Plans are in place to keep group numbers small for careful social distancing. To learn more about the program, contact Konrady at 910-662-9933 or holly.konrady@nhrmc.org.