A Star is Made Not Born
04 Sep 2022
How Max Factor and the evolution of makeup glammed up the big screen

By Kevin Lewis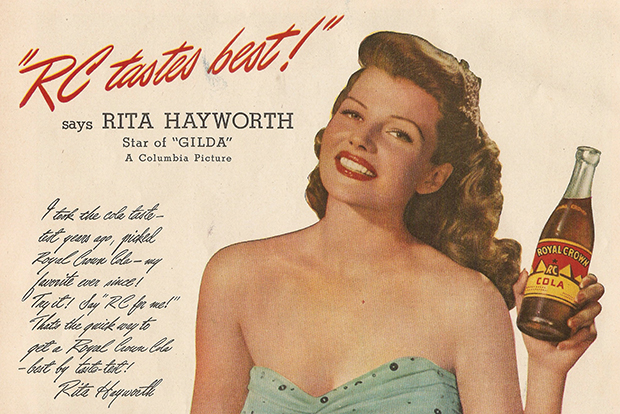 "Hollywood can be accused of many things but it didn't invent sex," Lillian Gish told me in conversation in 1971, nearly 40 years ago during my stint as a reporter for the Directors Guild
of America.

"Yes," I remember replying to her, "but Hollywood invented sex appeal with makeup, lighting, and photography, hair styling and costumes." In fact, without makeup interacting with lighting and photography in closeups, Hollywood may never have dominated the international film industry. The illusion of perfect beauty created gods and goddesses. Gish knew this because she was there at the beginning around 1910 along with her fellow superstars Mary Pickford and Gloria Swanson, seeking out gifted makeup artists and cinematographers who made them legends with huge closeups and diffusion camera lenses which masked their ageing. "We had faces then," Gloria Swanson says as the silent screen star Norma Desmond in Sunset Boulevard (1950). Silent films only made the women and men more mysterious and ethereal.

The first sex symbol Theda Bara was a vamp, short for vampire, who drove men to suicide in exotic highly sexual melodramas between 1914 and 1919 produced by Fox Film. Her heavily outlined eyes were widely copied by women, especially her eyebrow to eyelid dark eye shadow from Cleopatra (1917). When the film was remade with Elizabeth Taylor in 1962 by 20th Century Fox, the Theda Bara makeup was copied. Taylor made headlines wearing the blue eye shadow around Rome and the look was copied by Audrey Hepburn, Sophia Loren, Barbara Streisand and a host of other stars throughout the 1960s.

More than the film studio moguls, certainly more than the galaxy of stars over a century, Max Factor with son Frank Factor (who renamed himself Max Factor, Jr upon the death of his father in 1938) and the House of Westmore, consisting of founder George Westmore and his six sons, made Hollywood the Dream Factory. They created the makeup and wig industries which defined the movie stars. It would be fair to say that Factor and his son and Westmore and his offspring created and controlled the images of movie stars and character actors of both genders from World War I through the Vietnam War. At one time, sons Monte, Frank, Perc, Ern, Wally and Bud were the heads of the makeup departments of all the major film studios and produced a third generation of Westmore makeup artists. Studio heads, publicists, cinematographers, still photographers, and performers relied on their artistry and deferred to
their decisions.

It would be fair to say that Factor achieved national distribution of his cosmetic line with salons around the world because of the exposure the film stars gave him in interviews and the films. Helena Rubinstein and Elizabeth Arden appealed to the society woman but every schoolgirl and shopgirl bought Max Factor cosmetics so they could look like Jean Harlow, Lucille Ball, Katharine Hepburn or Joan Crawford. Bette Davis relied on Max Factor and makeup artists Perc and Ern Westmore to create those Bette Davis eyes and the ghoulish characters she portrayed from Of Human Bondage in 1934 to Whatever Happened to Baby Jane in 1962. The House of Westmore did not develop its own commercial cosmetic line.

Factor arrived in the sagebrush Hollywood, an orange grove section of Los Angeles in 1908 and created the Max Factor Company in 1909. Only a few film crews settled there to evade the Thomas A. Edison lawsuits for patent infringement on cameras. Los Angeles was close to the Mexican border if arrest was imminent.

Factor was a Polish immigrant, originally named Maksymilian Faktorowicz, who made wigs. The adaptable Factor soon expanded into cosmetics for film companies when he discovered that the inflexible stage and vaudeville makeup greasepaint stick could not adapt to cinematography. It could not be applied evenly because it was too thick. Film stock was primitive and the scorching Kleig lights on studio sets bleached out faces and caused burning sensations in eyes. Heavily defined eyes with tons of makeup created an exaggerated, freakish look. Factor solved that by making compounds in a color harmony of roughly 12 shades that was thinner and blended with skin. It interacted well with film stock. He created the collapsible tube of makeup which was easy to handle.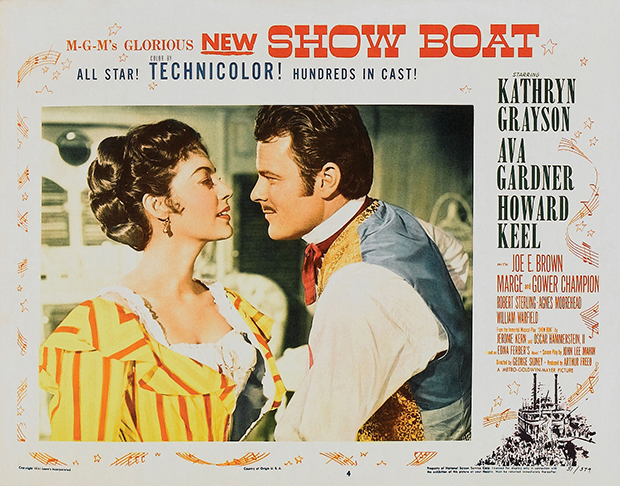 By 1919, almost all the East Coast film studios had moved to Los Angeles because of the bitter winter of 1918, the Spanish influenza and the coal shortage that caused a shutdown of New York area film production. Hollywood, only a small section of the city, became the catch-all term for movie production.

Eastman Kodak provided most of the film stock to the studios and developed more sensitive film which interacted with outdoor and studio lighting conditions. Factor took advantage of his relationship with the studios and developed creamy makeup in a variety of skin tones which blended into skin pores and could be combined in layers of lighter and darker shades.

His wig and makeup competitor was George Westmore, an English immigrant who invented the hair-lace wig and established the first movie makeup department at Selig Polyscope Company in 1917. He also worked for the Triangle Film Company, whose lot was sold in 1919 to Goldwyn Pictures, and became Metro-Goldwyn-Mayer in a merger in 1924. Westmore created for Mary Pickford the rolled curled hairstyle with fake long sausage curls which became her signature look and widely imitated by young women around the world. The child star Shirley Temple copied this look when she became Pickford's successor at playing girls a decade later.

Factor created the makeup and hair for Paramount and M-G-M stars. For Paramount's biggest star Clara Bow, he devised the Cupid's Bow lips which some claimed was a metaphor for the vagina. For Joan Crawford at M-G-M, Factor essentially created the same metaphor with a reverse tactic: the Crawford Smear, where her large, elongated lips became overblown by applying lipstick outside the lines of her mouth. Her large eyes were made into pools of anguished desire with prominent eye shadow, lashes and mascara. Crawford endorsed Max Factor makeup in 1930s movie magazines.

The genius of the Factors and the Westmores was redefining faces with contouring techniques. They could change faces with makeup and transform puffy cheeks into chiseled cheekbones, make small eyes bigger, thin lips full, and cover freckles. They could also disguise Latin ethnic origins, which they accomplished with Rudolph Valentino in the 1920s and Rita Hayworth in the late 1930s. Valentino had a round face with a very dark Italian complexion. Factor made an oval face with layers of makeup which lightened his skin. Hayworth, then the Spanish dancer Margarita Cansino, had black hair with a widow's peak. Hayworth underwent electrolysis to remove the widow's peak which created an inch higher forehead. Factor dyed her hair red, lightened her complexion and contoured her cheeks until she had chiseled cheekbones. Oddly, both played Latin characters throughout their careers, but the perception was that they were not Latin in real life.

Factor collaborated with cinematographers and lighting experts to make faces luminous rather than made up. Factor was responsible for many technological innovations. Among his patents are lip gloss lipstick, developed because black-and-white film photographed basic lipstick as blurred and flat, with no alluring luster. He also invented underwater makeup for Mare Nostrum in 1926 for MGM, which made possible the Esther Williams water ballet movies of the 1940s and 1950s.

One of Factor's most lasting legacies is the development of pancake makeup, a solid cake makeup applied with a damp sponge, that gave actors and actresses a smooth finish on film and stage. This occurred when Technicolor and panchromatic film was developing around 1929, and the makeup used for black-and-white film photographed was too dark and cakey. Factor began tinkering with what became known as pancake makeup, packaged in a small tin box with a sponge. When the sponge was moistened and combined with the makeup, it created a seamless makeup which looked like skin. This new so-named pancake makeup could be produced in a spectrum of color shades to match the complexion of the performers and was introduced in the film Vogues of 1938 (1937). Critics remarked that the performers looked so natural they could have leapt off the screen.

When Factor died in 1938, Frank Factor took over the firm and soon changed his name to Max Factor, Jr. During World War II he worked closely with the War Department in addition to the Hollywood studios, developing camouflage makeup in various shades for the soldiers as well as makeup that interacted with plastic surgery for facially scarred soldiers.

In the meantime, studio makeup began to create image problems for the great beauties because they knew they were like Cinderella whose exquisite faces were not their own. No one in real life looked like movie gods and goddesses, not even the stars themselves. Though men and women in professional and private life try to contour their faces with makeup, they do not walk around followed by key movie lights which create the luminosity. The facial perfection only exists on film sets or photography studios. Rita Hayworth sadly remarked on this truth as a reason why her many marriages ended. "Men go to bed with Gilda and awaken with me."

Contouring faces and body makeup has become an important part of cosmetology for the public, which I learned from the cosmetology department of Sandhills Community College when I lectured there on Hollywood makeup history a few months ago.

Among the hundreds of stars who flickered on the silver screen (which once really sparkled with silver beads), a few innovators who changed the look of men and women around the world should be examined in this article. Marlene Dietrich and Joan Crawford in particular, built their long film careers on contouring their faces and working with lighting crews and cinematographers.

Crawford, who had her back teeth removed to accentuate her cheekbones, changed the look of her hair and face every five years to maintain fan interest in her over 40-year film career. Sydney Guillaroff, who was the hairdresser of choice by most stars from Claudette Colbert to Elizabeth Taylor to Marilyn Monroe, was mentored by Crawford at M-G-M and he gratefully designed trendsetting hairstyles for her until the end of her career.

Dietrich relied on cosmetic tricks and lighting to transform her round German face into the sculpted accentuated cheekbones that made her an icon in her over 50- year film and theatrical career. Greta Garbo regarded her screen image as sculptural in concept and was uncompromising in makeup and lighting making her an ethereal timeless legend.

It wasn't just their films that made stars icons. The studios hired portrait photographers like George Hurrell and Clarence Bull to create provocative, sensual still photographs which still are appreciated on their own for their artistry. Millions of these photos were distributed to the press, theaters, and department stores. The stars became icons because of this mass exposure.

Factor, Jr was to have an unfortunate effect on emerging Latina, African American, Asian and Native American actors in the post-World War II era. M-G-M signed Lena Horne in 1942 and cast her in the all-Black musical Cabin in the Sky (1943) opposite Ethel Waters, Eddie "Rochester" Anderson and John Bubbles. Horne was light-skinned which was a problem in Jim Crow America because she could pass for Caucasian. Horne had Cherokee ancestry, too, which wasn't so much of an issue with black-and-white movies, because skin tones were minimized, nor the specialty numbers she performed in Technicolor musicals. When movies in which she appeared were shown in southern theaters, exhibitors cut her scenes from the print. Skin tone, however, became a major obstacle when Horne was cast as the lead actress in Show Boat (1951). The songstress would have played Julie, the mulatto singer, and Factor had devised a makeup called Egyptian, which became problematic because it was darker than Horne's own complexion. Studio heads became concerned about the public's reaction, and Ava Gardner was then cast in the role instead using the darker Egyptian makeup. The studio believed there was a real possibility the film may have been boycotted so instead audiences watched a white actress play a black role rather than a light-skinned African American actress.

Ultimately, this would influence the casting of women of color for the next 20 years. Because the studio got away with a form of blackface, Caucasian actresses were cast as not only African Americans but almost all other ethnic roles.

When West Side Story (1961) was cast, Natalie Wood, a white actress of Russian descent, was signed to play the Puerto Rican Maria. Rita Moreno, a Puerto Rican actress, played Anita. Moreno however had major arguments which she lost with director Robert Wise over her makeup, which was many shades darker than her complexion. Moreno, who was light-skinned, could not convince Wise that Puerto Ricans were fair-skinned as well as dark-skinned.

When Broadway star Diahann Carroll was cast in the television series Julia in 1968, she was the first African American actress to play a professional character, a single mother who was an office nurse for a white doctor. But makeup was a problem. Carroll said in an interview for a PBS documentary that she refused the makeup created for Lena Horne because it wasn't her skin tone, and she resented makeup that was the same shade for every African American woman. She was also light-skinned and demanded appropriate skin hues. She became the third African American actress to be nominated for a lead Oscar after Diana Ross and Cicely Tyson with Claudine (1974). But her real triumph was in the television series Dynasty in the early 1990s where she out-glammed Joan Collins in breathtaking high fashion.

Diana Ross of the Supremes was like Barbra Streisand a superstar as a recording artist and neutralized racial stereotypes as did Streisand with beauty stereotypes when she became a movie star with Lady Sings the Blues (1972) and Streisand did with Funny Girl (1968). Sidney Poitier became a superstar after he won an Oscar for Lilies of the Field (1963) and starred in the interracial marriage film Guess Who's Coming to Dinner? (1967).

Though France Nuyen and Nancy Kwan were prominent contenders as Asian stars, Asian actresses have not advanced as major stars.

Halle Berry acknowledged those pioneers in her Oscar acceptance speech for Monster's Ball (2001). She became the first lead actress to win the award. Today, Berry, Beyonce, Janet Jackson, Viola Davis and other women of color are the spokespersons for several makeup lines including Revlon, L'Oreal and Coty, which now owns Max Factor. Their stars and others shine on, often with the help of a little makeup.