Accessible Cosmetic Surgery
13 Mar 2017
Advances in non-invasive, nonsurgical procedures and services fuels new trend
By JESSICA SMITH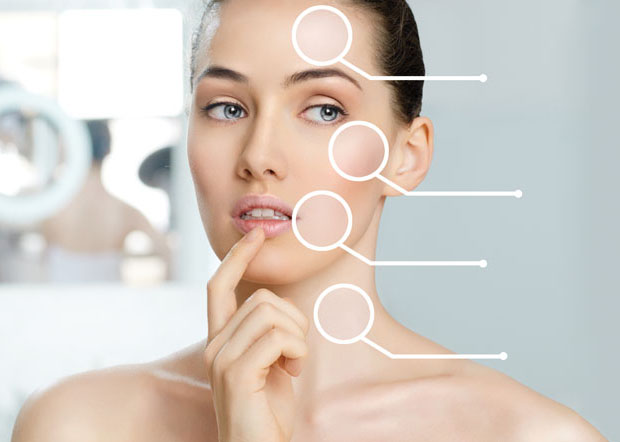 Twenty years ago, cosmetic surgery was considered prohibitively expensive for the vast majority of Americans. Optional procedures such as facelifts and tummy tucks were reserved for celebrities and the wealthy, and those who did go under the knife tended to keep their experiences a secret. The landscape began to change in the late 1990s, when a number of minimally invasive aesthetic procedures gained FDA approval. Gradually, elective procedures have become both financially accessible and more culturally acceptable for the middle class.
Now, the entire industry is experiencing phenomenal year-over-year growth. In 2015, 15.9 million surgical and minimally invasive cosmetic procedures were performed in the United States, a 56% increase from just ten years back. Americans spent a stunning 13.5 billion dollars on cosmetic surgery procedures in 2015, and it doesn't appear that we're slowing down any time soon.
Surgical Options
Cosmetic surgical procedures account for the minority of the procedures, with 1.7 million performed in 2015. As reported by the American Society for Aesthetic Plastic Surgery, liposuction and breast augmentation were the most popular surgical procedures in 2015. Together, they account for nearly 40% of the surgical procedures performed, although they are trending in opposite directions: the number of elective breast augmentations has fallen in recent years, while the number of liposuctions continues to rise.
"The most common procedure for our practice is breast surgery, including augmentations, lifts and reductions," says Dr. Jeffrey Church, plastic surgeon at Wilmington Plastic Surgery. With two locations in Wilmington and satellite offices in Jacksonville and Whiteville, Wilmington Plastic Surgery serves a large volume of patients. Their four board-certified surgeons offer a wide range of surgical and noninvasive techniques.
Nationally, nose reshaping, eyelid surgery and tummy tucks round out the top five surgical procedures in 2015. For the first time in 15 years, facelifts are no longer one of the most-performed surgeries. A 9% increase in tummy tucks helped to supplant facelifts on the list, although lifts of various other body parts continued to grow in popularity.
In the last decade, interest has surged in lower body and upper arm lifts, along with buttock and breast lifts. Procedures related to the gluteous maximus — including buttock lifts, implants and augmentation with fat grafting — are also popular.
"Cosmetic surgery in the Wilmington area has increased significantly over the last ten to fifteen years because of advances in technology, as well as advances in surgical, minimally invasive and noninvasive techniques," explains Dr. Church.
Nonsurgical Procedures
In the past decade, much of the cultural stigma surrounding cosmetic surgery and aesthetic procedures has dissipated. Unsurprisingly, women are the industry's main audience, accounting for 90% of all cosmetic surgery procedures.
As nonsurgical procedures become normalized, more and more women are open about the work they've had done, sharing the details and their doctor's names with their friends. In today's era of holistic health and recognizing the mind/body connection, many women consider such procedures an investment in their own happiness and emotional well-being.
"Taking care of your body with optional procedures is becoming a little bit less taboo with all sectors of population," says Dr. Rosalyn George, dermatologic surgeon at the Wilmington Dermatology Center. "As the idea of preventative care becomes common, we're seeing a trend toward younger people coming in for cosmetic services. People want to maintain their youthfulness rather than reverse the aging process."
Nationally, the two most popular nonsurgical procedures involve injectables, or solutions which are injected into the skin or muscle at specific depths via a needle and syringe. The most popular are botulinum toxin injections (common brands include Botox®, Dysport® and Xeomin®), which are used to cosmetically remove wrinkles by temporarily paralyzing the patient's facial muscles.
"People have a bad perception about Botox, but if you go to the right person, you'll get good results," says Dr. George. Botox treatments generally last three to six months.
Although known primarily for its cosmetic purposes, botulinum toxin injections are also FDA-approved to treat a host of other conditions, including migraines, acute underarm sweating and bladder incontinence.
The second most popular injectable is hyaluronic acid (common brands include Juvederm, Restylane® and Belotero). Also known as dermal fillers, hyaluronic acid injections are used to support facial tissues that have lost elasticity or volume due to aging.
"If a patient has a deep wrinkle and wants to fill it in, the injectable acts as a kind of spackle," explains Dr. George. "Or if a patient's cheeks are deflated and sagging, a filler injectable can help pump them back up, almost as if it were helium. Our practice is focused on the concept of full facial rejuvenation and preserving a natural look."
Hyaluronic acid is a natural substance found in your body's cartilage, joint fluids and soft connective tissue, and it works like an inflatable cushion. Injections of both natural and synthetic hyaluronic acid are also used to treat osteoarthritis-related knee pain. Depending on which product is chosen, cosmetic hyaluronic acid injections typically last from six months to two years; one brand, Bellafill®, lasts for five years.
"The exciting thing about Botox and many of the nonsurgical procedures, including fillers, is how they can be combined with each other," says Dr. Mark Morgan, plastic surgeon at Wilmington Plastic Surgery. "Used in conjunction with limited surgical interventions, they can give powerful yet natural results."
Across the nation, the remainder of the top five most-common nonsurgical procedures are chemical peels, hair removal (via lasers or pulsed light), and microdermabrasion, a procedure that uses a spray of tiny crystals to remove the outermost layer of skin cells.
At Wilmington Dermatology Center, many patients have recently become enthusiastic about Kybella®, a new injectable that is the first of its kind to target the double chin. Approved by the FDA in April 2015, Kybella is composed of a synthetic deoxycholic acid that destroys fat cells. When the product is injected into that all-too-common pocket of fat under your chin, those cells can no longer store or accumulate fat.
"That product brought in a lot more men, many of whom are in sales positions. They're trying to look their best while staying away from surgery. When you have a new noninvasive procedure that's really effective, people hear about it," says Dr. George.
Many patients opt for multiple, complimentary treatments. For example, patients who use CoolSculpting, a noninvasive fat reduction technique that freezes fat cells under the skin, might combine the treatment with skin tightening procedures to help provide muscle definition once the fat cells are naturally shed by the body.
"At Wilmington Plastic Surgery, we have certainly witnessed an increase in aesthetic procedures, including both surgical and noninvasive options. The key for patients is to make sure the most appropriate option is selected to ensure the best outcome," says Dr. Morgan.
Overall, patients are no longer looking for one quick, dramatic fix, the magic bullet that will transform their face or body. Instead, the market is moving toward procedures that can be integrated with a regular exercise and self-care regimen to help a patient feel like his or her best self. Regardless of your stance on cosmetic surgery, we can all agree that feeling good about yourself is best goal of all.
---
Taking Care of Your Skin
Have you made an appointment with your dermatologist lately? The American Cancer Society recommends that every adult should have an annual skin check appointment with a qualified dermatologist to help detect any early signs of skin cancer. If you have a history of skin cancers, you might need more frequent checkups.
While some dermatology practices focus exclusively on treating medical conditions, others focus primarily on cosmetic services. The Wilmington Dermatology Center offers plenty of both, providing comprehensive skincare services to treat all medical and aesthetic issues. "I enjoy both sides of skincare, so my practice is fashioned as a one-stop shop for patients," explains Dr. George. "I want to make sure that I can address any need my patients might have."
The majority of medical patients at Wilmington Dermatology Center first visit the practice to check on suspicious moles and lesions. Many are also wrestling with conditions such as acne or eczema, a chronic, inflammatory skin condition featuring dry, itchy patches.
Regardless of the patient's presenting issue, the staff always performs skin checks at every consultation. "We check every patient who walks in the door," says Dr. George. "We've discovered plenty of skin cancers on patients who just came in for an acne or psoriasis treatment."
Patients who come in for medical services often end up taking advantage of the practice's cosmetic services as well. When patients first initiate a discussion about a perception they're having concerning their face or skin, Dr. George talks to them at length to uncover the root cause – and figure out which treatment will help.
"Patients usually say something esoteric, like 'I feel like I look tired,' or 'I look in the mirror and see my mother'," says Dr. George. "They notice the symptoms, and I see the underlying cause."
After determining how quickly the patient wants to see results and what they would like to spend, Dr. George comes up with a treatment plan that will work for the patient's timeframe and budget.
"We notice the effects of aging in our face first because of three reasons: we lose bone, fat and collagen in the face as we grow older," says Dr. George. As we age, the body stops producing collagen, a protein which helps the skin stay firm and maintain elasticity. As a result, the skin begins to sag, and wrinkles develop.
Many of her patients have great success with collagen-stimulating procedures like Ulthera®, a non-invasive face lift which uses ultrasound energy delivered to the deep layers of the skin to stimulate collagen regrowth.
"Applying focused heat at the appropriate skin depths causes minor wounds. When the body heals, it creates new collagen," explains Dr. George. Results are seen within two to three months, and the effects are permanent.
To treat fine lines, stretch marks and scars, the practice offers automated micro-needling, also known as Percutaneous Collagen Induction Therapy, or PCIT. The procedure involves the application of tiny needles to the skin to create micro-injuries, which will then generate collagen and elastin. A new procedure, Infini®, combines PCIT with thermal energy to treat sagging skin and textural changes.
Along with these more transformative procedures, Wilmington Dermatology Center also offers a wide variety of skin treatments that provide a more temporary effect. For patients who want their skin to be moister or brighter, the practice offers DermalInfusion's SilkPeel, a skin-resurfacing treatment that combines skin exfoliation with the infusion of specialized serums.
A laser treatment known as Clear + Brilliant® replaces damaged skin, while a variety of chemical peels help to resurface the face. While many of the aesthetic procedures require regular maintenance a few times a year, most patients are satisfied with the results. "I tell people it's like going to the gym but not following a good diet. If you don't upkeep these procedures with good skin hygiene and pampering the skin, they won't last as long," said Dr. George.
Many potential patients might be surprised to learn that cosmetic services and procedures are relatively affordable. "Many of these procedures costs under $2,000, but it really depends on what you want to do. Just treating your frown lines with a neurotoxin like Botox might cost $250 to $600, while you might spend $1,200 to $5,000 CoolSculpting your body, depending on which areas you want to target," explains Dr. George.
Many of the aesthetic services come in under $200 for a treatment. Wilmington Dermatology Center offers pricing plans to help patients pay off their more expensive procedures over a period of months.
"Each person is an individual, and has his or her own goals. We make a long-term plan together. I tell my patients that it's a marathon, not a sprint," says Dr. George.