Getting Salty is Good for Your Soul!
04 Jan 2022
Taking the enjoyment of salty air to a whole new level in mind, body and spirit

By KIM HENRY » Photos by Brandon Williams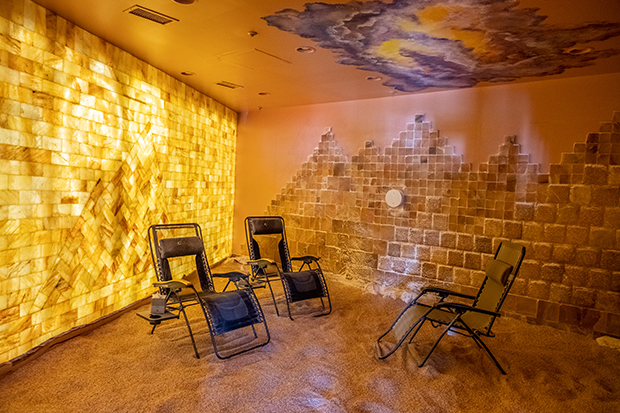 When Liana Belanich began the journey to find her true purpose in life, she had no idea where it was going to lead. Despite multiple setbacks, Prana Salt Cave opened its doors in August 2019, and has taken enjoying the salty air to a whole new level. Once the vision became clear, Belanich was committed to seeing her dream through to fruition and even Covid could not shut down her healing haven. In fact, at a time when we need to focus more on self-care than ever, Prana Salt Cave has us well and truly covered.

Born in New York, Belanich moved to the sandy shores of Wilmington in 2005, enticed by her love for the beach. After many years of waiting tables, Belanich wanted to both use her business degree, and feel more aligned with a higher calling. "I began my yoga teacher training about eight years ago. I knew I wanted to create a better, healthier life for myself and to be of more service to the community. I wanted to find my true passion," smiles Belanich surrounded by the peace and tranquility of the salt cave.

After exploring a range of holistic modalities and other business ideas, Belanich came across the salt cave in Asheville, NC and things began to click, both in her business brain and an inner sense of knowing. Further motivated by the fact that Wilmington did not have a salt cave as yet, Belanich threw herself into research, writing a business plan, finding the capital and shifting her mind set into trusting that the right circumstances would unfold to enable her dream to become a reality.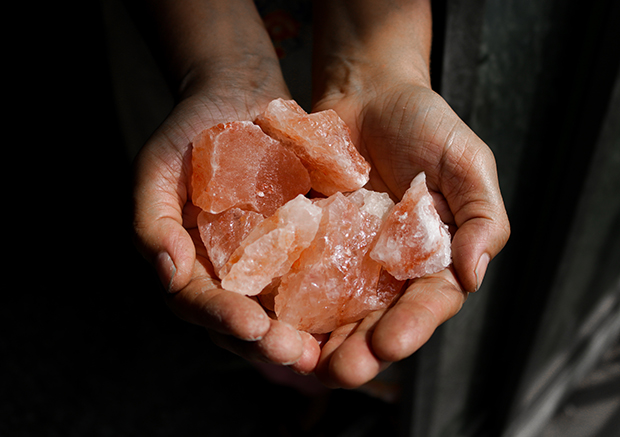 "I felt that Wilmington really needed this and that it could contribute to the thriving holistic community that's growing here," affirms Belanich. The process definitely challenged her determination as Belanich hit a number of brick walls to begin with. The banks didn't want to provide a loan, locations repeatedly fell through and time was ticking by. However, with support from her husband, family and the wider community, combined with her belief that the cave was meant to be, Belanich found her way to opening day.

So what exactly happens in the salt cave and what are the benefits? Well, the salt treatment has an official name —halotherapy, and this is used to alleviate various skin and lung conditions. Once you enter the enchanting, pink space, which is covered from floor to ceiling in crystals of salt, a halogenerator pumps a fine salt mist through the air. Relaxing in recliner chairs at the cave temperature of 70 degrees, this cleansing air is breathed in and opens the passageways of the lungs, helping with a wide range of respiratory issues.

"Salt is anti-inflammatory, anti-bacterial and anti-microbial which is why it's such a beneficial therapy," explains Belanich. An average session lasts for 45 minutes and can be experienced alone or with family and friends. Belanich says that a wide range of people come to the cave on a regular basis to receive the benefits of the salt, whether it's for de-stressing and relaxation, or for a specific physical ailment. "I try and come at least once a month," says Wrightsville local Kathy Batchler, "it puts me in a better place and even my teenage son loves it!"

Prana is the Sanskrit word for 'breath', for the life-giving force which we so readily take for granted. "As the salt is so good for the respiratory system, it seemed like the perfect name," smiles Belanich who also designed the logo. Additionally, Belanich wanted to be able to utilize her yoga training and to offer healing practices from other facilitators in the area. This has led to the cave hosting a range of alternative techniques from sound healing to massage, yoga, reiki, and energy healing. Very economic packages are available, so if you're ready to try something new for 2022, you know exactly where to go! pranasaltcave.com