Harmonize Your Home's Gym
04 Nov 2021
A simultaneous glow-up for your workout area and your body

Story and photos by Amanda Stewart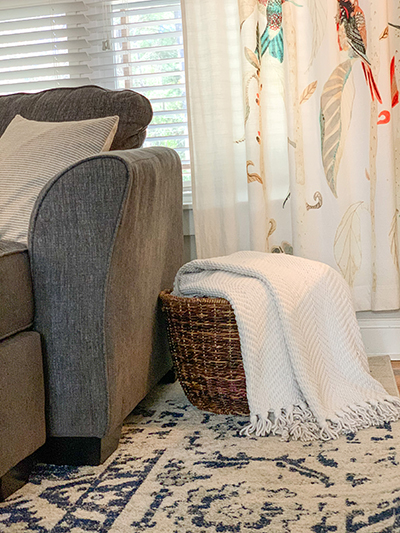 Your home has been working hard for you this past year and a half. With a new year just around the corner, and social distancing still doing its best to stand in the way of regular gym classes at times, let's consider how to elevate your home gym by seamlessly integrating your fitness gear in with your existing décor. It is possible to have a workout ready area in your home that looks just as good as it functions.

Here are some tips for setting up a functional workout space that will work in harmony with your current aesthetic, allowing for your fitness inspiration to coexist with design elements.

Make it practical: Like with all good design, functionality is the baseline feature, and the first thing you need to establish. Define your workout. Do you need some dumbbells and a TV to do workouts streamed from an app? Do you just need a yoga mat and some blocks, or are you fan of circuit training and require a large space for jumping rope and burpees? Make a list of everything you need for your workout (including water and a towel!) so that you are fully armed to stock up a location. Once you've determined what your needs are, pick a spot in your home that can accommodate it, and don't be afraid to think outside the box. A spacious entryway can work just as well as a living room.

Make it convenient: In our fast-paced, instant gratification culture, we have been programmed to look for the quickest, easiest way to do things. So, if you don't make your workout corner easily accessible and in your view every day, you are less likely to work up a sweat as regularly as you'd like to! I know from experience that if I have to lug my yoga mat upstairs, then grab a towel from the bathroom, and finally run back down to the kitchen to fetch my water bottle, that the workout is far less likely to happen. Find a spot where everything can "live" in harmony together, ready to work for you at a moment's notice.

Make it pretty: Now that we have the functional and practical aspects identified, let's move on to the creative side of design. Workout gear can be stored stylishly in any number of storage ottomans or wicker baskets. Bring in some flair and check your form at the same time by hanging a decorative mirror above your stored fitness items. Go a step further and fold a blanket on top of your dumbbells that are stored in a basket near the sofa.

If your workout items are convenient, accessible, and blend in with your home's aesthetic, then you will be much more likely to stay consistent with your exercise routine. And with the holiday feasting ahead, that's a good thing!