Landfall Foundation Art Show
22 Jul 2015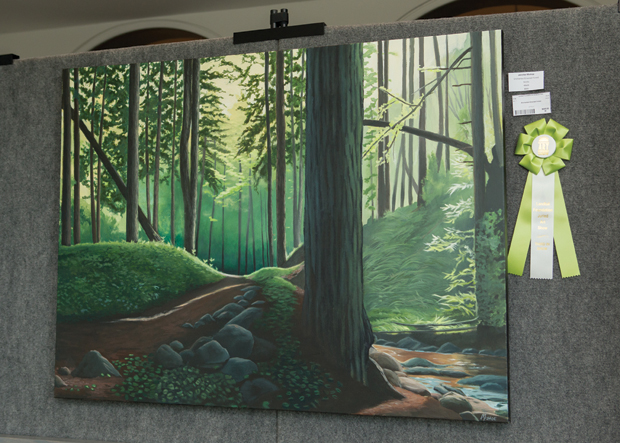 The 16th annual Landfall Foundation Art Show and Sale will be held Thursday, August 20 - 22, at the Dye Club House at the Country Club of Landfall, 1550 Landfall Drive, Wilmington. This popular summer art show is open to the public. All works of art are for sale. Proceeds benefit the Landfall Foundation with grants going to deserving charities in the greater Wilmington area.
Within days of opening the applications process, places were filled. Many of the 100 artists are well known returning local artists, stated event chair person, Martha Edgerton. "This popular event amazes us each year as we enjoy the wonderful creativity of our local artists representing oil, water color, acrylic, photography, sculpture and ceramics" continued Edgerton.
Once again Nicole White Kennedy will be returning to help judge the show. Kennedy is an established oil painter known around North Carolina for her iconic Beach People series, Italy Scenes and the Carolina Ballet painted in the style of classical impressionism. In her judging remarks in 2014, Kennedy commented on the difficulty of picking winners due to the high quality of the art.
Carol and Fran Drury are frequent purchasers of art at the show. When asked what makes them come back each year, they replied, "The Landfall Foundation Art show has introduced us to so many talented local artists. We choose art that reflects our love of the intracoastal waterway and its marshes. To be able to support local artists, support the Landfall Foundation and get pieces we love is so satisfying."
On Wednesday, August 19, Juried awards and a Preview party will be held for invited artists and sponsors only. Thursday through Saturday, the Art Show and Sale will be held at the Dye Club from 10 a.m. to 7pm with a cash bar available from 5-7 p.m. Purchased pieces may be picked up on Sunday, August 23 between 8-10 a.m.
The Art Show and Sale is open to the public at no cost. The Show is supported by corporate and individual sponsors and in collaboration with the Wilmington Art Association. For further information visit landfallfoundation.org.