Natural Rejuvenation
12 Mar 2016
The latest trends, treatments and procedures for a natural, younger look
By CAROLINE GOBBLE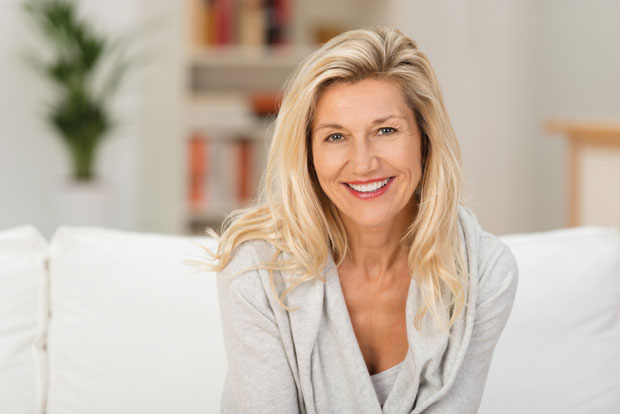 Botched, The Swan, Extreme Makeover, Nip/Tuck, Dr. 90210. The list of television shows in the plastic-surgery-reality genre goes on and continues to grow, depicting the increase of and acceptance of plastic and cosmetic surgery in today's society.
The American Society of Plastic Surgeons (ASPS), in its most recent report of plastic surgery procedural statistics, reported "15.6 million cosmetic procedures, including both minimally-invasive and surgical, were performed in the United States in 2014, an increase of 3 percent since 2013. In addition, 5.8 million reconstructive surgery procedures were performed last year, up 1 percent."
ASPS President Scot Glasberg, MD said, "The demand for plastic surgery continues to grow as medical advancements are made and technology improves, resulting in a wider array of options for patients. Today, more than ever, patients are empowered with choices to achieve the results they are seeking."
Wilmington NC is also seeing an increase in demands for both cosmetic surgery and dermatological treatments, and there is no shortage of offerings. While trends and technological innovations are continuing to change and influence both patient demands and treatments and services, "patients' goals have basically not changed. They want to look (and feel) more youthful." Patients want to look natural, healthy, and rejuvenated. Medical staff at Wilmington Plastic Surgery, Summit Plastic Surgery, Wilmington Dermatology Center, and Glo Medspa weigh in on the latest trends, treatments, procedures and technological innovation in the cosmetic and dermatology field.


Wilmington Plastic Surgery
Dr. Kenneth White, Dr. Charles Kays, Dr. Jeffrey Church, and Dr. Mark Morgan
Breast augmentation remains the most popular cosmetic procedure as demonstrated by the American Society of Plastic Surgery database. There have been exciting recent advances in breast implants, including new implant shapes, designs and technology which provide a multitude of options for patients undergoing breast augmentation. There has also been a recent trend away from an "augmented" look to a more natural look and feel.
Dr. Church explains that Exparel, a long acting "numbing medicine", is a newer medication that WPS now uses when performing more painful procedures such as breast augmentations and tummy tucks. "It doesn't completely eliminate pain, but really helps during the first 2 or 3 days following a procedure, which is when the pain is usually the worst."
The doctors at WPS have also observed an increase in the number of patients undergoing gastric bypass surgery and, therefore, an increase in plastic surgical body contouring procedures. After patients loose significant amounts of weight, they usually have large amounts of excess skin, especially in the abdomen, upper arms and thigh areas. Also, their breasts and buttocks become deflated and saggy. Recent refinements in these procedures have improved our results in these areas.
New technological innovations have led to new nonsurgical or noninvasive treatments for the face and body. Modalities such as Skin Pen (skin tightening using micro-needling), Ultherapy (skin tightening using energy therapy), tunable Erbium laser treatments for tighter/smoother skin, Smart Liposuction (laser liposuction), as well as scientifically based skin care products have greatly improved outcomes.
As for trends in patient demographics, WPS has seen an increase in the frequency of surgical procedures and in the types of patients that they are treating. According to Dr. Church "almost 50% of patients are having multiple procedures done, either at one surgery or within a year of a previous procedure. Also, there has been an increase in couples, family members and friends undergoing procedures, as well as patients receiving plastic surgery as a gift. I think that reflects the continued acceptance of plastic surgery in our society." wilmingtonplasticsurgery.com

Summit Plastic Surgery
Dr. Edward Ricciardelli and Dr. Thomas Braza
Patients continue to ask for ways to look less tired, refreshed, and younger but are more sophisticated and informed than in the past. Dr. Ricciardelli says, "they have come to expect natural results with less downtime and recovery. For this reason, surgeons who treat these patients must be versed in the latest techniques. It is no longer acceptable to just be an injector of Botox or fillers or just have one facelift operation at your disposal." Being able to draw from an array of options and tailoring the procedure to the patient has become essential to achieving the natural rejuvenation patients now expect.
At Summit, micro fat grafting using the patient's own fat for volume restoration alone or in combination with other procedures is the newest trend. Taking advantage of the newer fat injection techniques means subtle, natural improvements and improvements in skin health, texture, and fine lines as a result of the stem cell effects of fat. Also, micro grafting gives permanent results as opposed to the temporary results of fillers and can be done in the office under local anesthesia.
Dr. Ricciardelli also predicts that "research into the stem cell effects of fat will change our approach to issues like hair loss, skin damage due to sun exposure and toxins, stretch marks, and possible other areas in the treatment of skin cancers. Research in to the treatment of melanoma continues to be a major push in dermatology." summitcares4u.com

Wilmington Dermatology Center
Dr. Rosalyn George
The realm of cosmetic dermatology continues to evolve every year, and the newest trend according to Dr. George "is combination treatments to really address full facial rejuvenation. This involves combining different laser treatments together to get better results as well as combining dermal fillers and neuromodulators (like Botox and Dysport) to offer longer lasting and more natural results. Addressing volume loss and fine lines from aging with dermal fillers that have lifting capacity verus just filling in lines allows us to achieve very natural looking results." There are also newer dermal fillers on the horizon that will have greater longevity, which many appreciate.
Body sculpting continues to evolve as well with shorter and more comfortable treatments, as well as a trend toward a more comprehensive treatment versus treating small areas. Patients are able to see a much more noticeable change when an entire problem area is addressed. "We also have added the first cellulite device that actually addresses the root cause with the longest FDA indication at 2 years. We are seeing unprecedented lasting results that could not have been accomplished with previous cellulite treatments."
Cellfina is the latest addition to WDC, and is the most recently FDA approved device to treat cellulite. "It has been a wonderful addition and patients are seeing significant improvement in as little as 2 weeks after the treatment with very little downtime – just in time for beach season."
One of the other most recent additions, which WDC was the first to introduce and Dr. George was the first to be trained in the Eastern NC region, has been Kybella for eliminating submental fullness, or what is commonly referred to as the double-chin "With a series of injectable treatments we can dissolve the fat in this location, which is a real game changer. This is just one of the many tools in our aesthetic toolbox to offer our patients comprehensive improvement in their overall appearance. It has made all the difference in our results by addressing all of our clients' needs in a structured plan, versus just tackling one concern," explains Dr. George.
She also says, the innovation in the cosmetic dermatology world is absolutely amazing. Many of the companies are working on longer lasting injectable products as well as topical formulations of neuromodulators, like Botox. " There are also many non-invasive devices that continue to improve by reducing treatment times as well as discomfort. We are involved in various research studies for both medical dermatology advances as well as with cosmetic treatments. For individuals looking to make meaningful, yet non-invasive changes to their skin, advanced technologies such as focused ultrasound for skin tightening with Ulthera have been a great example of advances in technology with reliable and natural looking results. wilmingtondermatologycenter.com

GLO MEDSPA
Casey Exposito, RN and Karen Brazeau, RN
Casey Exposito, RN, and her husband Andy Exposito, MD, opened Glo Medspa in 2005. Today, after 11 years, the spa offers a large variety of anti-aging products and treatments and spa services such as permanent makeup, facials, peels, microdermabrasion, laser hair removal, waxing and more. Ms. Exposito has extensive practical experience with injectable fillers, Botox, laser and IPL photorejuvenation. She is fully certified in fractional CO2 technology utilizing the Lutronic fractional C02 laser, which she describes as "progressive."
Exposito has observed that the biggest craze at Glo Medspa is Kybella, which eliminates fat under the chin. CoolSculpting is also a popular fat reduction treatment and is the only FDA-cleared procedure to use controlled cooling to safely target and eliminate diet- and exercise-resistant fat. "What we're seeing over the years is a lot more whole-body sculpting, not just the face," explains Exposito. Patients use CoolSculpting on their abs and thighs too.
Volumizing the face and cheek injections are also becoming more and more popular. "When you go to the makeup counter, they show you how to create contour, but now we're able to sculpt with filler and restore those areas."
Jamie Marston, an Esthetician at Glo Medspa says, "in my earlier years as an Esthetician, I saw the clients in need of treatments to correct sun damage and past neglect of the skin. Now I'm so pleased to see younger clients taking an interest in caring for their skin and preventing unnecessary damage. I have seen a huge increase in preventative skincare such as clients in their 20s and 30s seeking treatments to slow down the aging process and prevent premature aging."
Using medical grade skincare products, available at the spa, with high-powered ingredients like glycolic acid, retinol, growth factors, and antioxidants are key in anti-aging. The spa also offers quality skincare and treatments like Microdermabrasion and Micro peels that make the perfect combination to have youthful healthy skin.
According to Marston, "Clear & Brilliant laser is a new non-invasive skin resurfacing laser. The laser beams trigger collagen production while smoothing the skin's texture. This treatment is great for fine lines, acne scars and pigmentation. You can actually use a mineral make up right after treatment to conceal the temporary redness."
Marston also adds, "one the best changes in trends that I have seen over the past few years is that the fad of baking in the sun, having super tan skin is out out! Healthy natural glowing is all the rage."
The trends and treatments available in the cosmetic and dermatological worlds today are allowing patients to have a vast array of options that suit a variety of needs. Wilmington practices are seeing more patients that want less invasive treatments with little down time, and that provide long-lasting, natural results. glomedspa.com