January-February 2016 Events Calendar
13 Jan 2016
Looking to fill your social calendar? We've got the rundown on what to do this winter season.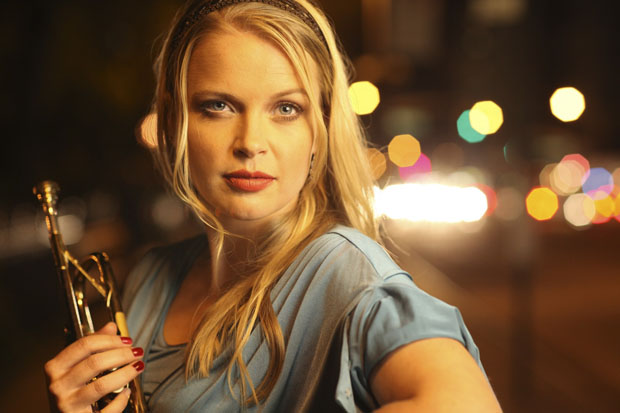 Art Exhibit: Obra de Arte
Jan 1 - Feb 21
The Cameron Art Museum in Wilmington NC, presents Obra de Arte, the first retrospective of Cuban-American artist Jose Bernal (1925-2010). The exhibit features work from 11 museums and institutions, private collections and the Bernal family, and the catalog includes an essay by Corina Matamoros, curator at the Museo Nacional de Bellas Artes in Havana. Tuesday through Sunday, 10am-5pm (Wednesday and Thursday, 10am-9pm). 910-395-5999, cameronartmuseum.org
Memphis
Jan 7-16
Enjoy Memphis, a musical by David Bryan and Joe DiPietro. Based loosely on the Memphic disc jockey Dewey Phillips, this musical show cases what it was like to be one of the first white DJs to play black music in the 1950's. 7:30pm. Thalian Hall Center for Performing Arts, 910-632-2285. thalianhall.org
Jackson Browne: Solo Acoustic
Jan 9
Enjoy Rock and Roll Hall of Famer Jackson Browne at the new CFCC Humanities & Fine Arts Center! Also honored with an induction into the Songwriter's Hall of fame in 2007, Browne's songs have defined a genre of songwriting charged with honesty, emotion and personal politics. His latest album, Standing in The Breach, is a collection of songs exploring love and hope as well as defiance in the face of the advancing uncertainties of modern life. Don't miss out on this powerful acoustic performance! 7:30pm. CFCC Humanities & Fine Arts Center, 910-362-7999. cfcc.edu
Jazz at the CAM with Serena Wiley featuring The Light Under the Sun
Jan 14
The sixth season of the popular Cameron concert series offers a mixture of new and familiar musicians in a variety of combinations performing a range of jazz genres for your listening pleasure. Experience the smooth sounds of Serena Wiley featuring The Light Under the Sun with their jazz, hip-hop and rhythm and blues tunes for a unique, lively evening. 6:30-8pm. Cameron Art Museum, 910-395-5999. cameronartmuseum.org
8th Annual StriperFest Banquet and Auction
Jan 15-16
The 8th Annual StriperFest Banquet and Auction at the Coastline Events Center in downtown Wilmington NC, features a chance to bid on vacation and local restaurant packages, boating equipment, unique art pieces, and more while enjoying dinner, drinks and live music. Saturday's events are free and begin at 9am with Boats Away, a one-of-a-kind Tag and Release Striped Bass Fishing Tournament. Proceeds benefit fishery restoration. Coastline Convention Center, 910-762-5606. capefearriverwatch.org
The Wizard of Oz
Jan 15
The Carolina Civic Center in Lumberton NC, presents a screening of the one and only The Wizard of Oz (1939). Join Dorothy, the Scarecrow, the Tin Man, and the Cowardly Lion on their classic journey down the Yellow Brick Road. 7pm. 910-738-4339, carolinaciviccenter.com
151st Anniversary of the Battle of Fort Fisher
Jan 16-17
Big guns boom across the Cape Fear, soldiers drill, ladies of the camp visit settlers hawking goods. Each year, the reenactment of the fall of Fort Fisher attracts visitors from across the nation and this year's anniversary is no different with a focus on Civil War medicine and surgery of both sides of the struggle. Living history actors will set up displays illustrating various medical tools and the care of the wounded, injured and sick soldiers. 10am-4pm. Fort Fisher State Historic Site, 910-458-5538. nchistoricsites.org/fisher
Courtyards & Cobblestones - A Walk Through Wedding Row
Jan 16-17
Join us for an evening of inspiration as you plan your wedding at Courtyards & Cobblestones. Mix and mingle with the area's top wedding professionals as you tour seven fully styled ceremony and reception sites. Lucky brides could walk away with fantastic giveaways from Reeds Jewelers, Pressed Cotton and Courtyard by Marriott! Check In at Bakery 105. Ticket are available online and include venue tour on Saturday evening and brunch catered by Whole Foods on Sunday. 4-8pm. courtyardsandcobblestones.com
Dr. Martin Luther King Jr. Day March and Commemoration
Jan 18
Martin Luther King Jr. Day has special resonance to Wilmingtonians because (among other reasons) Dr. King was scheduled to travel to Wilmington for a speaking engagement on the day he was assassinated. Wilmington honors his memory with a week of events dedicated to him and his work ending with Monday's commemorative parade. Additional programs include assorted venues with food and entertainment, a gospel concert, banquets and speeches - to view a full list of events please see the website. 11am. Downtown Wilmington, 910-763-4138. mlkjrcelebration-senc10.com
WindSync Wind Quintet in Concert
Jan 22
St. Paul's Episcopal Church in Wilmington NC, presents an evening with the WindSync Wind Quintet. Hailed by the Houston Chronicle as "revolutionary chamber musicians," WindSync performs exclusively from memory. 7:30pm. 910-762-4578, spechurch.com

46th Annual Sorosis and NC Sorosis Antique Show & Sale
Jan 22-24
Held at the Coastline Convention Center in downtown Wilmington NC, it features more than 35 dealers from 10 states with a large selection of antiques including furniture, jewelry, linens, silver and glass wares. Metals and crystal restoration specialists will be on site as well. Thursday's Preview Party, 7-9pm (reservations requested; proceeds benefit Mother Hubbard's Cupboard); Friday through Sunday, 10am-5pm. 910-791-6928, ncsorosis.org
James Gregory: "The Funniest Man in America"
Jan 22
Enjoy the The James Gregory Show at beautiful Thalian Hall! This is a family friendly show great for ages 12-112 with hilarious story-telling at its best. The essence of James Gregory's comedy is contagious with rib-tickling reflections on life from the front porch. 7:30pm. Thalian Hall Center for Performing Arts, 910-632-2285. thalianhall.org
8th Annual Cold Stroke Classic
Jan 23
Coastal Urge's annual Cold Stroke Classic will be held on the beautiful Intracoastal Waterway off Wrightsville Beach. With 2 divisions, paddlers can opt to do the 3.5 mile Recreational course or the 7 mile Elite course. Throughout the day there will be an exhibitor's expo open to the public with free demos. Cash prizes will be spread across the top finishers in each division. All racers are required to have a USCG approved PFD and a leash in case the wind blows. 9:30am. Blockade Runner Beach Resort, 910-256-7112. coldstrokeclassic.com
3rd Annual Beethoven 15K/5K
Jan 24
Join Mr. Beethoven in a great distance event benefiting the Wilmington Symphony Orchestra and its youth education programs. This is the perfect tune-up race for late winter and early spring marathons and half marathons. Individual and 4-person team entry categories are available. The event offers both 5K and 15K races along with a 1K walk. It features unique picturesque courses through beautiful Brunswick Forest, snazzy tee-shirts, customized 15K finisher medals, and a post-race party at the Fitness Center in the Leland Room with adult beverages, good food and vendors and exhibitors. There is even a costume awards category for athletes wearing Beethoven wigs. 9am. 910-398-5539.
East Coast Shag Classic
Jan 28-31
This annual weekend event is for beach music lovers along the East Coast to come and enjoy the sights and sounds of shagging at Wrightsville Beach. Thursday, enjoy The Fantastic Shakers, then Friday jam to the tunes of Jim Quick & Coastline. Saturday catch the exciting Joey Warren Show, listen to Gary Lowder & Smokin' Hot as well as the Band of Oz and compete in the ECSC Shag Competition at noon. Sunday it's The Big Kahuna's Beach Party including the Gospel Train with Joey Warren! Along with these great concerts, enjoy a silent auction, a meet and greet fan fair, and much more. Holiday Inn Resort, 910-256-2231. eastcoastshagclassic.com
Norman Bemelmans & Elizabeth Loparits
Jan 28
Get ready for a night of beautiful classic tunes with Norman Bemelmans and Elizabeth Loparits. These talented artists will return to the Kenan Auditorium stage this year with a beautiful classical piano program of Chopin, Rachmaninoff, and Liszt. 7:30pm. UNCW Kenan Auditorium, 910-962-3500. uncw.edu
SPONSORED EVENT: Wilmington Wine and Chocolate Festival
Jan 29-31
Friday night is the Grand Tasting - pick your pleasure as regional vintners and chocolatiers offer their best for sampling and sale. Delicious hors d'oevres, live music performed by The Schoolboys and shopping artisan exhibits. The Grand Tasting will preview the Marketplace. Saturday & Sunday: Marketplace - Sip, Nibble & Sigh! Enjoy this European style marketplace with a tasting tour of the best Carolina wineries, sample sweet sensations from the region's signature chocolatiers and revel in the good things in life with specialty foods and fine artisan products. Enjoy entertainment, food demonstrations, raffles and of course more chocolate all overlooking the gorgeous Cape Fear Riverfront. Fri 7-10pm, Sat 11-6pm, Sun 12-4pm. Coastline Event Center, 910-742-0120. wilmingtonwineandchocolatefestival.com

An Evening of Classic Lily Tomlin
Feb 4
Get ready to see your favorite characters from Lily's monumental comedy career live on stage with An Evening of Classic Lily Tomlin. With seven Emmys, two Tonys, one Grammy and counting, Lily delivers a smart and hilarious performance. This nostalgic and warm performance of Lily's greatest and most famous characters will leave you laughing all evening. 7:30pm. CFCC Humanities & Fine Arts Center, 910-362-7999. cfcc.edu
Death of a Salesman
Feb 4-7
Thalian Association presents Arthur Miller's classic drama Death of a Salesman. The story follows the final days of deflated salesman Willy Loman, who cannot conceive how he failed to gain success and happiness. Through a series of dire, soul-searching epiphanies with his wife, his sons, and his business associates, it's revealed how Loman's quest for the American Dream kept him blind to the people who really loved him. 7:30pm (Sunday performance is a matinee beginning at 3pm). Thalian Hall, 910-632-2285. thalianhall.org
14th Annual DocuTime Film Festival
Feb 6
The 14th Annual DocuTime Film Festival takes place in King Hall on the UNCW campus in Wilmington NC, and features a one-day series of documentary movies screened throughout the day. Parking available at the Fisher Student Center Lot off Hamilton Drive. $7 general admission per film or $25 for a day pass. 10am-7pm. 910-256-0253.
Jazz at the CAM with Grenoldo Frazier
Feb 11
The sixth season of the popular Cameron concert series offers a mixture of new and familiar musicians in a variety of combinations performing a range of jazz genres for your listening pleasure. Kick-off your romantic holiday with Grenoldo Frazier as he graces you with love songs for Valentine's Day! 6:30-8pm. Cameron Art Museum, 910-395-5999. cameronartmuseum.org
Wrightsville Beach Valentine 10K
Feb 13
Celebrate love with the Wrightsville Beach Valentine 10K. This race consists of a 10K or a loop walk that begins in Wrightsville Beach Park. Runners can enjoy beautiful waterway views with their Valentines and are encouraged to wear red, white and pink! For a full schedule of events and further details please see the website. 9am. its-go-time.com
Special Olympics Polar Plunge
Feb 13
The 12th Annual Polar Plunge along with the year old 5K Run-N-Plunge will be held on Feb.13 so start to get that costume ready and a dance or skit prepared. The 5K Run-N-Plunge is all about fun! Dress up or find your inner superhero. The day begins at 11am with live music. The 5K Run/Walk is at 2pm followed by the costume contest for all 5K and Polar Plunge participants. At 3pm, the Polar Plunge begins as hundreds of people plunge into the cold ocean at Carolina Beach. Please check out the Run-N-Plunge page for more information and register for the 5K Run, the Polar Plunge or both. 11-3pm. Carolina Beach Boardwalk, 910-341-7253. plungenhc.com
Amore! "Songs of Love"
Feb 14
What better way to celebrate Valentine's Day than listening to the world's most passionate music? Arias, duets, trios and quartets, sung by your favorite Opera Wilmington performers, highlighting all facets of opera's favorite topic, l'amour.
Come have a glass of champagne and a nibble of chocolate, while your ears feast on music from La Bohème, Così fan tutte, Der Rosenkavalier, and more. 4pm. UNCW Cultural Arts Building, 910-962-3500. opera-wilmington.org
ACS Spring Home Show
Feb 19 - 21
The Home Show is an event designed for homeowners in all stages of remodeling, landscaping and decorating their homes. Each event includes hundreds of home improvement and landscaping exhibits with product demonstrations and sample interior and exterior vignettes. With a combination of new products and expert advice from the pros, the Home Show inspires homeowners with countless ideas on enhancing their home's comfort and functionality, as well as its aesthetic appeal and overall value. Parking is available at the attached parking deck. Fri 11-8pm, Sat 10-8pm, Sun 10-6pm. Wilmington Convention Center, 910-251-5101. acshomeshow.com
Basic Tax Prep Workshop
Feb 20
The Basic Tax Prep Workshop at the Northeast Regional Library in Wilmington NC, teaches the elementary steps of filing individual tax returns. Led by Kamila Blessing of H & R Block, topics include who must file, what forms to use, claiming dependents, and basic deductions. There will be time for questions, and participants may wish to bring previous years' tax records for their own reference. 910-798-6306, nhclibrary.org
SPONSORED EVENT: Cape Fear Heart Ball
Feb 20
This annual black tie event celebrates The American Heart Association's mission of building healthier lives, free of cardiovascular disease and stroke and raises funds to support research and education. The red carpet rolls out with an incredible silent auction and cocktail reception. Guests representing the Cape Fear's top business, medical, civic and social leaders will enjoy an exciting gourmet dinner, live auction and musical entertainment. One of the largest fundraising events, research funded by the American Heart Association has yielded important discoveries and new lifesaving techniques such as CPR, life-extending drugs, pacemakers, bypass surgery and surgical techniques to repair heart defects. 6PM. Wilmington Convention Center , 910-538-9270.
Art For All 6
Feb 20-21
The Brooklyn Arts Center is excited to announce Art for All 6, Wilmington's cutting-edge art show. 50-plus of the region's finest present their work in the magnificent BAC. Expect fabulous paintings, illustrations, sculpture, photography, watercolors, glass, metal, and woodwork, and more, all affordably priced. 12-6pm. Brooklyn Arts Center, 910-616-9882. brooklynartsnc.com
Shell Island Resort Bridal Show
Feb 21
Let us make your wedding dreams come true. Find everything you need to plan your special day all under one roof: Spend one-on-one time with the area's best wedding professionals, Tour the Resort's Ballrooms, Complimentary Food & Hors D'oeurves, Door Prizes, Giveaways, and much more. 1-4pm. 910-256-8696, shellisland.com
Race 13.1
Feb21
Join in Wilmington's 2nd Annual Race 13.1. This 5K, 10K and half marathon will start and finish at Lumina Station and will take racers on a route through the city's Cross City Trail as well as the University of North Carolina-Wilmington's campus. Race 13.1 is a USATF Certified course and the overall winners in the male and female divisions will receive awards. 7am. Admission fees vary by division. Lumina Station, 866-561-5651. race131.com
Backyard BBQ Cook-Off
Mar 5
The Backyard BBQ Cook Off at Carolina Beach Lake Park is a fundraiser for Step Up for Soldiers and features more than two dozen culinary competitors; arts & crafts; raffles; and live music. Tickets can be purchased to sample the BBQ after the judging. 10am-5pm. 910-431-8122, pleasureislandnc.org