Quality Counts at Lower Cape Fear LifeCare
03 Mar 2020
Serving patients and families in the Carolinas for 40 years

By CAROLINE RUTLEDGE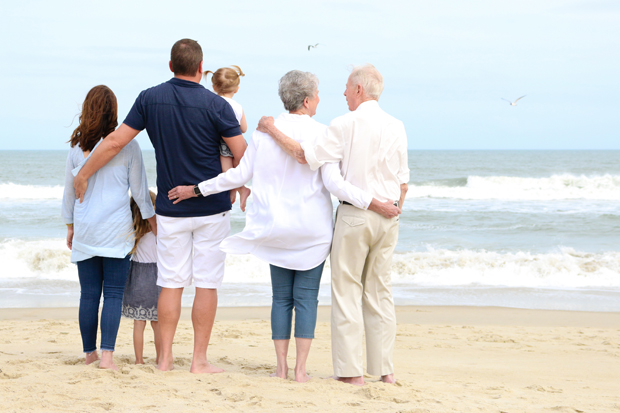 Access to the highest quality. Education. Supportive services to patients, their families, and the community. These are the underpinnings and mission of Lower Cape Fear LifeCare (formerly Lower Cape Fear Hospice), a nonprofit organization that provides people with a spectrum of health services from palliative care through hospice care, at any point in their lives, wherever they call home.

Lower Cape Fear LifeCare (LCFL) was founded in 1980 by a group of dedicated volunteers led by Dr. Daniel Gottovi, to help the Cape Fear community by providing care and compassion to those with life-limiting illnesses. "The founders had a deep sense of how profoundly illness and grief can affect patients, their families and those they love. It was this devotion that inspired the creation of the local nonprofit hospice," explains Gwen Whitely, LCFL's CEO and President. "As a nonprofit, no one is ever refused care based on their ability to pay," says Whitley.

LCFL provides support and education to loved ones and caregivers through the stages of illness and the grieving process regardless of age. The agency offers a children's grief program that includes individual and in-school counseling, Family Days and summer camp. Additionally, LCFL's pilot dementia care program seeks to empower caregivers of loved ones living with dementia with understanding of the disease, techniques and strategies to improve care and communication for improved quality of life for the entire family, as well as resources and respite.

According to Whitley, "Although more than 90 percent of our patients are cared for at home, or wherever they call home, LCFL is the only hospice provider in the region to operate inpatient hospice care centers exclusively for their patients and families. These serene, home-like facilities offer large private rooms with patio doors that open to the outside. Families can take advantage of the family kitchen where meals and snacks are provided by our Meals of Love program, which allows family members to spend as much time as possible with their loved one. Families are encouraged to make patient rooms their own and bring familiar items from home to make the patient as comfortable as possible." Inpatient hospice care centers are located in Wilmington, Bolivia and Whiteville.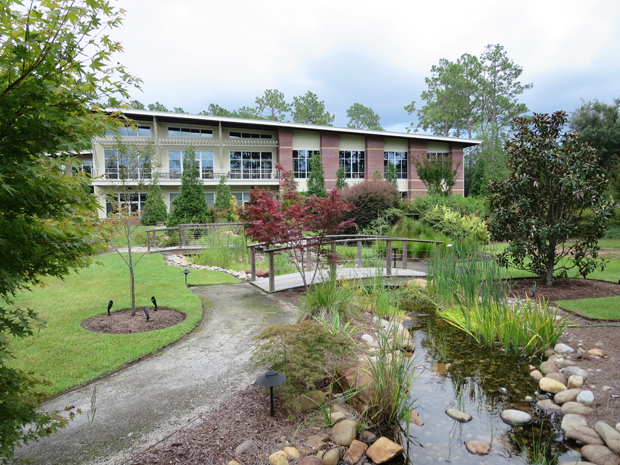 "Throughout Lower Cape Fear LifeCare's 40 years, volunteers have remained at the heart of the agency in supporting patients and their loved ones. Volunteers support patients in a variety of ways," says Whitley. "There are many ways to get involved – from providing companionship and respite, to preparing home cooked meals and walking a patient's dog, to planning a party to celebrate a patient's life, honoring veterans for their service and providing administrative support to our offices. Every volunteer job is important. We are always seeking individuals and groups to ensure our patients and families have a remarkable experience. No matter what your time or talents may be, we have a volunteer opportunity for you."

Since 1980, the agency's ability to remain strong and grow has depended on the generosity, foresight and dedication of donors who believe in their mission. Donations provide support for LCFL's programs and services so people in the community can receive the comfort and care they need when they need it most. "Memorials and gifts in memory or tribute of a loved one are a way to ensure other families receive the care and support your loved one did. Individuals, businesses and organizations can also sponsor or purchase tickets to a fundraising event," says Whitley. Events for 2020 include Festival of Flowers, Colors of Spring, Last Chance for White Pants Gala and the much-loved tradition of the Cape Fear Festival of Trees. Lower Cape Fear LifeCare also has several memorial ceremonies throughout the year to provide families and friends a chance to celebrate the life of a loved one and provide care for future families.

Today, Lower Cape Fear LifeCare cares for more than 6,000 families annually in Bladen, Brunswick, Columbus, New Hanover, Onslow and Pender counties in North Carolina, and Horry, Georgetown and Marion counties in South Carolina. For more information about volunteering, events, educational opportunities, or general information about LCFL,
visit lifecare.org.