Spotlight: Kaye Hamm, Port City Peddler
25 May 2023
The charm and community of an expanding multi-vendor shop

Story and photos by Carin Hall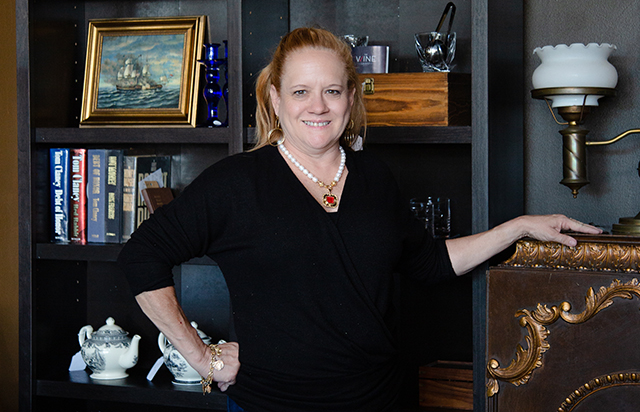 Meet Kaye Hamm, owner of Port City Peddler, a multi-vendor mall and antique shop. Since 2017, Hamm has since expanded from another location to the Ogden area, with plans of opening another space next door.

"I had always wanted to own a vendor mall," says Hamm, "and we've been fortunate enough to be able to expand a few times and continue to grow."

With so many antique shops in the Cape Fear region, there are quite a few characteristics that set Hamm's store apart. Here, you'll find a broad range of high-end and English antiques to budget-friendly finds and newer, local art.

"We've got a little bit of everything," Hamm says. "From upscale pieces to the rusty, dusty antiques, farm tables and so much more from our many great vendors, some of which came to us from other shops in other parts of town over the years."

The store is also equipped with a custom design center in the back of the store, where Hamm and her team can help you with your next project—from refinishing and painting furniture to custom built items. The shop is also the only store in Wilmington to obtain elite Dixie Belle Paint status, meaning you'll find every shade of the line in the shop.

And soon, classes will return, offering participants an opportunity to learn how to paint/refinish furniture on their own, create fairy gardens (a local favorite), roll sushi, and more.

In an environment where small businesses and unique sellers have found it challenging to establish a customer base or maintain a brick-and-mortar store, Hamm's location has been a haven for their exposure where designers, tourists, locals, and even folks from the film industry visit for inspiration.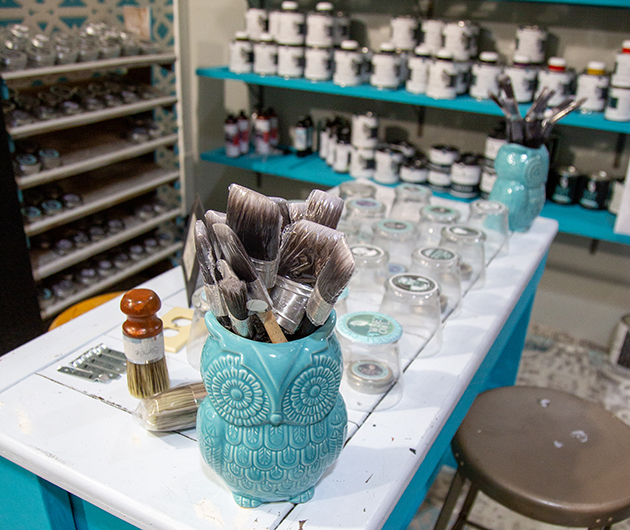 You'll also find Hamm getting involved with the local community. In March, the store participated in the UpScale ReSale Design Challenge to benefit Cape Fear Habitat for Humanity, Wilmington's most creative interior design competition. At the end of the day, it's all about community, Hamm explains. She gives huge credit to her staff, such as Darren Poe, owner of Barn Bird, who provides custom furniture and refinishing services and Trish Sandola, owner of Whimsy Chick Designs, who provides custom furniture painting. Not to mention the customers.

"It's always fun to meet new people visiting the store and reconnect with repeat customers," she says. "We look forward to restarting our workshops, as we've seen an increased interest in people wanting to pick up new schools, preserve or revamp furniture, or just have something fun to do."

Stop by the store or visit the website for more information on upcoming workshops at portcitypeddler.com.