The Foundation of Home Spills into a Village of Hope
04 Nov 2021
A tiny home community for the chronically homeless

By TERESA McLAMB » Photos by Brandon Williams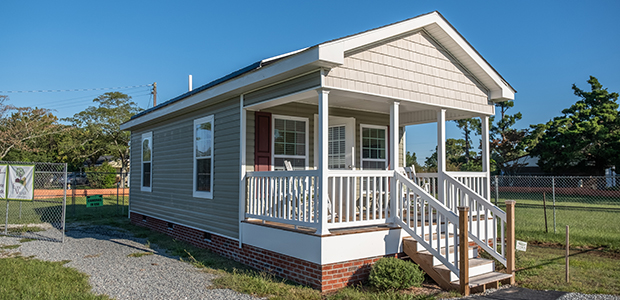 Raised in Springfield, Missouri, with what they describe as "strong family support" Tom and Kim Dalton went on their first date, roller skating, in 5th grade. Married for 33 years, the couple moved to Wilmington in 1996 where he is an anesthesiologist, and she founded a volunteer nurse program at Cape Fear Academy where their children attended school.

While Tom was earning his BS at Stanford, Kim studied nursing at Missouri University. He went on to Duke University for medical school, then trained in Boston, Florida, Texas and Seattle. "My specialty is regional nerve blocks as I numb up folks so they don't hurt after surgery," he says. He credits a next-door neighbor for his interest in the field. "He got me my first job at a local hospital in high school. I've always wanted to be a doctor," despite being in a family of lawyers. His grandfather was Supreme Court Chief Justice of Missouri, and a great uncle was the state's governor.

The duo developed a strong sense of duty from their family's service legacy. "We have done a bunch of short-term medical mission trips to the Dominican Republic, Brazil and Kijabe, Kenya with Samaritan's Purse," Tom says. Frustrated by "never-changing, overwhelming poverty" and challenged by a colleague to "do something every day to help the poor," Tom and Kim began researching homelessness in their adopted hometown.

Wilmington's chronically homeless are estimated to number about 100. They found many homeless people relying on the emergency room for food and shelter; one man was admitted 246 times in a three-year period. They also found an emergency room full of people looking for a meal and a bed without medical problems, they said.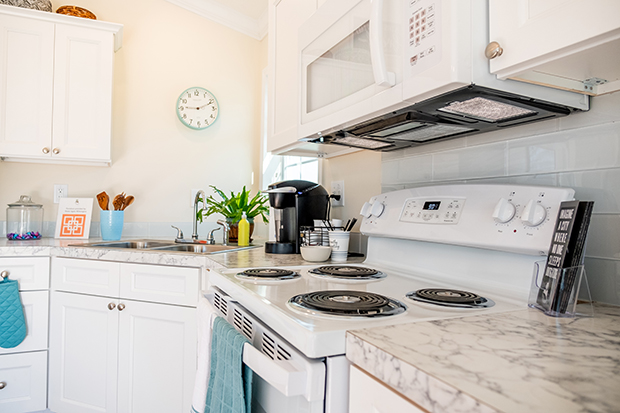 "With chronic diseases you can't care for someone living on the street," Tom said. "A wound can't heal on the street." Diabetics need a refrigerator for insulin, so they're prone to a cycle of seizing every three weeks or so and recovering in the hospital. Life expectancy for homeless people is 30 years less than normal after living on the streets for two years, the couple says.

Seeking solutions, they met with Philip Chryst at downtown's Anchor Church who convinced them that tiny homes were the way to help, they said. They looked into a community in Texas which suggested they contact Eden Village in their hometown of Springfield.

"We partnered with Eden Village and have basically franchised all of their ideas to Wilmington. When we visited Eden Village in Springfield, we discovered that it was built on the land that Kim's grandparents had managed and where she had played as a kid. God has crazy plans for us if we listen to him," Tom said.

"The resolution to poverty is dignity; the resolution to homelessness is community," Tom explained. "Most have lost contact with family, jobs, friends and churches." Eden Village offers a sense of community, they said.

"The mission is to build communities for our homeless friends. We want to provide better healthcare via housing the poor," Tom said, noting that each homeless person costs society about $35,000 per year. "Housing them in a permanent supportive fashion saves money and souls."

Tiny houses are not only a popular trend in the nation, they are an economical way to provide housing. Each house 15' x 35' and has a full kitchen and bath. Wilmington's first Eden Village, located on 22 acres near the airport, will have 32 houses plus a community center.

Solar panels will generate 80% of the power needed for the homes. Since beginning the effort a few months ago, more than 900 donors have contributed and more than 1600 people have volunteered to help. An anonymous donor has offered more than $600,000 in matching funds. Since founding the 501(c)3 in 2020, they have raised more than $3,000,000.

Individuals who are selected for Eden Village will have a physical or mental disability which qualifies them for a government payment of $750 to $1200 per month, the Daltons explained. They will pay $300 per month for rent and utilities. Several agencies and the hospital are available to assist with the application. Upon acceptance, residents will agree to pay rent, abide by civic law, follow the rules of the gated community and be actively involved in the community. They cannot possess a gun. They may have a small pet. "It's a communal living agreement which works very well in Missouri," Tom said. "Residents will want to be a good neighbor," Kim added.

While residents have the option of leaving, it's rare that they do, they said. "It's a permanent solution," Tom said, adding that there will be a columbarium on site so residents' ashes can be there forever. "There's a beautiful one in Missouri; it's a community of love," he added.

While living there, residents benefit from a 3100sf community center designed pro-bono by LS3P. It will house office space for outside support services such as counselors and health care, dining for 50 and a 24-hour laundry. Churches and civic groups will be able to coordinate family style meals and meetings with the residents.

Land planning and permitting has been provided pro-bono by Coastal Land Design. Construction teams, including Thomas Construction, are also working as volunteers. F3, a Christian men's workout group, is coordinating construction of a privacy fence. "It's an amazing group of teams and folks doing this," they said.

Full time director Shawn Hayes is working from the on-site model. Following a community center groundbreaking on October 9th, modular homes are scheduled to arrive monthly through completion in late 2022.

Volunteers can sign up on the website for teams to help with everything from gardening to decorating to financial literacy. "We cannot do this without everybody pulling along beside us," Tom said.

"For Kim and myself, this is about medicine, providing health care through community," Tom said. "We'll continually have homelessness, but if our city manages this locally, we can be sure we don't have a bunch of tents around, and we treat folks in the right fashion."

"Birthing the village together has been good for us with our kids off to college," Tom said. "I'm in the operating room so you can imagine how things get done," he said referring to Kim's leadership role in the project. "It's been a great honor and partnership to sit in the chairs of the model home with the people in our community," Tom adds. "We have incredible resources. It's a local solution to a local problem."

edenvillagewilmington.org