The Sounds of Summer
07 Jul 2016
Summer is at its peak, with all the sights, sounds and sensations we all love to enjoy this time of year. However, the one thing no parent wants to hear during this season of freedom and fun is the sound of boredom from kids of any age.
By COURTNEY WEBB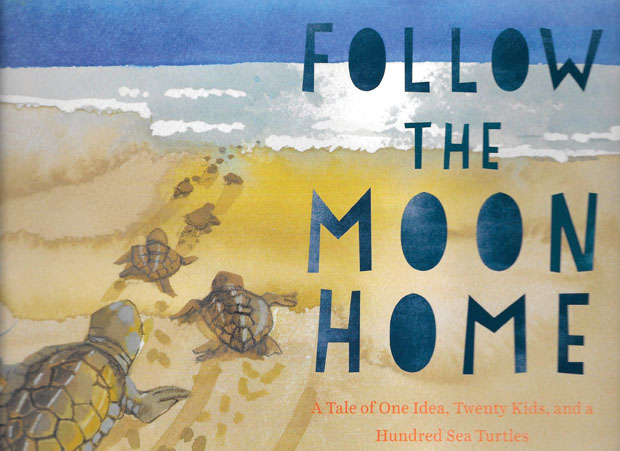 This year, keep your options open by stocking a multitude of entertaining, literary-themed activities for the moment they're needed most. From books that are great for summer reading with your older kids to crafts and lively games with the younger tots, we have you covered for everything from the long road trips or plane rides to those quiet afternoons in the hammock or by the pool. Summer is the season for storytelling, reading together and lots of book bonding between parent and child, so take the time to enjoy and soak in every second with them.
On My Beach
By Sara Gillingham
Little crab loves his beach. Is it the salty air, the sand or his beautiful ocean home that makes him happiest? Or could it be his own little crab family? Beautifully layered illustrations and a colorfully integrated finger puppet bring this board book alive for your little beach baby by the sea. It's the absolutely perfect sturdy addition to any summer trip.
The World of Eric Carle: Animal Masks
All your children's favorite Eric Carle characters are ready to come out and play this summer. This easy to punch out mask book allows for quick creation for lots of imaginative play. Die cut with the elastic included these colorful masks will allow for hours of silly and inventive summer fun for kids of all ages. It's sure to be a hit with Eric Carle fans both big and small.
Follow the Moon Home: A Tale of One Idea, Twenty Kids and a Hundred Sea Turtles
By Philippe Cousteau and Deborah Hopkinson (Ages 4-6)
Animal activist Philippe Cousteau and children's author Deborah Hopkinson team up to tell the story of Viv, who is the new girl in town at the beach. Set on the South Carolina coast, her story shows how just one child can help change the world. Inspirational, educational and the perfect pairing for time at the beach, Follow the Moon Home is a natural choice for a traditional Carolina summer. It's destined to have your children keeping their watch out for turtle nests and dipping into the little environmentalist within.
Flora and the Peacocks
By Molly Idle (Ages 4-6)
The adorable Flora is back with more feathered friends and this time she and her fans have fancy peacocks to learn the delicate dance of friendship. The delightfully graceful illustrations will engage children and to add another element of participation, fans of Flora will also delight in the new matching Flora and Friends game. Great for matching and memory, the game brings the three books in the series and their breathtaking art to life in a unique way for little readers proving once again why the original Flora and the Flamingo was a Caldecott Honor recipient.
Mother-Daughter Book Camp
By Heather Vogel Frederick (Ages 10-14)
Any mother daughter duo who hasn't checked out the Mother Daughter Book Club series should take note that it's the foolproof literary bonding adventure for summer and finally, the last book in the series has made its bittersweet debut. Newcomers get to start from the very beginning and journey through literary history with these loveable girls and their mothers as they learn and grow, while long established fans will be taken immediately to Camp Lovejoy in this final installation as the girls continue to pass on the magic of reading.