We Can Totally Play Golf
05 Jul 2019
All you really need to become a golfer are a few dollars, some patience, and a good attitude. So, when's our tee time?
by Anne Postic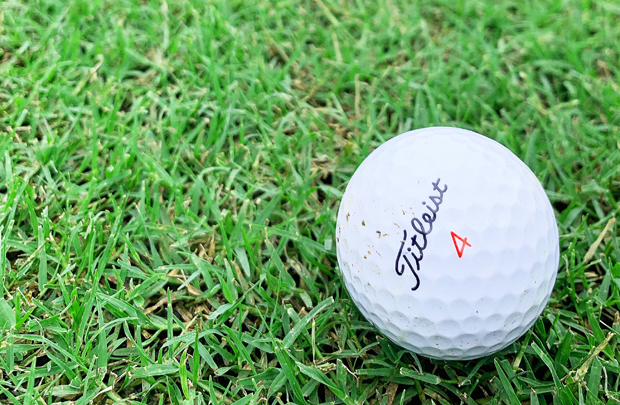 Sports were never my thing, unless you count yoga, jogs that look like walks, or random dance parties. Sports things are the worst: fighting for a ball, running, bumping into people, being bumped, getting sunburns, throwing and catching, or having people depend on me to do any of the above to improve the team experience. Most sports have far too many moving parts for my taste.
Golf, however, is an amazing sport! The ball doesn't move, any nature involved is controlled (hooray for manicured greens and mosquito spray), and you only play against yourself. Getting started can be intimidating, but you can do it with less athletic ability and cash than you might think.
Start with a lesson or five. Get Golf Ready (getgolfready.com) clinics include five group lessons for $99. We learned the basics of putting, chipping, pitching, driving, and navigating a golf course. (We also learned what all those words meant.) These clinics include the use of clubs, so no need to invest just yet.
If golf turns out to be your sport, you'll want your own personal clubs. People say golf is expensive. Au contraire. Look on Craigslist for low-cost options, check eBay or sites like 3balls.com when you're good enough to want something specific -- or ask on Facebook. Chances are good that someone has a set gathering dust that they'll gift you with. But, before you go on a quest for clubs, ask a professional or your golf instructor what "flex" is appropriate for you. Flex refers to the shaft's ability to bend and clubs come in extra stiff, stiff, regular, senior, and ladies flex.
If you'd like to experiment, find a store like Dick's Sporting Goods and ask to use the golf simulator. Also, look for the oldest person working in the golf department. They likely have a lot of golf experience, valuable advice, and time on their hands. Fun fact: Most people who work in golf shops love talking about golf. Listen and learn!
Now get out and play. Practice is good, but you won't get a feel for how the game really works, and how much fun it is, until you head onto the course. After spending a little time at the range, find a golf course and just go for it. You can spend as much as you want, but there are plenty of courses offering 18-hole rounds for less than $30, including use of a cart. If you're willing to play earlier or later in the day, you might pay less. According to a recent Golf Channel survey, the median cost for a round of golf is $36, about what you'd pay to see a first-run movie in the theater with snacks.
The last step is getting some golf buddies. My 12-year-old and I started playing around the same time, and this proved easier for him. I watched and learned. He had no problem going to the course on his own and striking up conversations. As a freelance writer who spends most of my day alone pounding away at a keyboard, this wasn't easy. But as an active social media participant, I posted a video of myself swinging a club. Within hours, someone invited me to play! Actual golf! With other people!
Playing with other people can be intimidating, but all you need to know is this: Keep up the same pace and they'll be happy to play with you. You won't be keeping a strict score at first, so if your ball is in the woods and the other players are ready to move on, let them know you're ready to move on, too. At first, a "good round" for me meant "only losing three balls." I'm proud of my progress; I often finish a round without losing a single ball now. New players can enjoy "Captain's Choice," which means every player hits a shot, but you all play from the best lie after each shot, meaning no one is left behind.
The best thing about my new sport is how encouraging other golfers are. They'll offer tips (some more helpful than others), they'll ask you to play, and they don't expect you to put yourself down. As one of my first golf partners told me, "You don't need to announce when you hit a bad shot. We all saw it." Point taken, lesson learned! All you really need to become a golfer are a few dollars, some patience, and a good attitude. So, when's our tee time?