A Look Behind the Vines
07 Jul 2021
Cape Fear Vineyard & Winery is a one of a kind destination offering a little something for everyone

By JUDY ROYAL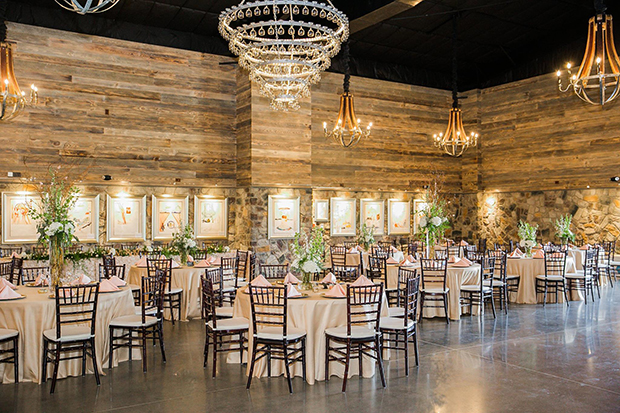 A man's love for his dog was the genesis of Cape Fear Vineyard & Winery, an Elizabethtown attraction that has grown into a popular year-round destination for people from all over, including the Wilmington area.

The year was 2012, and Columbus County native and journalist-turned-entrepreneur Alex Munroe had recently relocated his plastics company from downtown Wilmington to Bladen County when he discovered an abandoned vineyard across the street. It was the perfect place for his Irish setter, once cooped up by city life, to run and play. Munroe cherishes that time spent with his four-legged friend, who had received a terminal diagnosis due to a heart condition and later passed away.

"It was just beautiful. It was 14 acres and was right beside a little lake," he said. "My dog and I bonded here, and I just came to love the property. The day I got the loan approved to do all the things I wanted to do here, a rainbow came right over the property, and I haven't seen one since."

Munroe asked around and found out the land was about to go into foreclosure, so he sprang into action and began considering ideas for what he could do there that would fulfill a need within the community. His vision to provide lodging, a restaurant and an events facility started coming together, so he bought the property in 2013 and opened Cape Fear Vineyard & Winery in 2014.

"I didn't know what to expect," Munroe said. "I had never been in the hospitality business before. I was used to starting companies, but everything else was manufacturing."

He said he had no idea how much fun the venture would be. Munroe said he works every day and loves it.

"It's been refreshing to see how friendly people are in this business," Munroe said. "My customers are here to have a good time, and my job is to show them a good time."

Over the years, Cape Fear Vineyard & Winery has expanded upon its original offerings and grown into a place that has something for just about everyone. Visitors can come for a few hours to enjoy the wine and food or stay for days in the overnight cottage accommodations, which draw upon Munroe's architectural knowledge from his time selling real estate in Bald Head Island. There is also space for weddings, corporate functions, social gatherings, concerts and other events, including the upcoming July 23 dinner presentation from folk musician and photographer Henry Diltz. The venue is the perfect backdrop for Munroe's extensive collection of artwork by celebrities, which he has been curating most of his life, and the bucolic nature of the property offered an opportunity to include a zoological garden housing horses, llamas, donkeys, peacocks, ducks and rabbits, which is especially popular with children.

In addition to the nine varieties of wine, some of which are produced from muscadine grapes grown on the property and others made from juices obtained from other wineries, Munroe started crafting distilled spirits in 2015 and now has five varieties of liquor, including the nationally award-winning Maritime Gin. It's not unusual to find the spirits in some of the restaurant's dishes; think bourbon-marinated ribeye, rum-infused pastries and salmon topped with vodka sauce.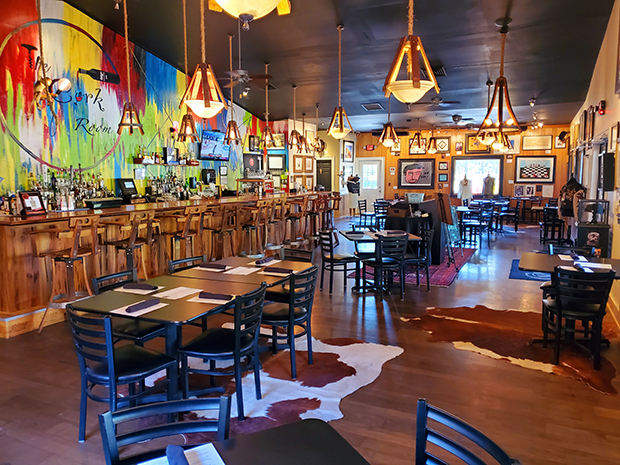 Munroe doesn't plan to stop here, though. A gift shop with a gallery is under construction now and should be complete by Labor Day, and there are plans for a day spa by early fall. The latter will also make use of the facility's alcoholic beverages in the form of wine wraps and rum facials.

With its location less than an hour from the Cape Fear Memorial Bridge and limo service available to and from Wilmington for those who don't want to worry about driving, Cape Fear Vineyard & Winery has built a base of loyal customers in the Port City area. Susan Roberson is among that group. She said she has been visiting on a regular basis for years and recently took advantage of the limo service for a Friday night out with six friends.

"It's a beautiful place," Roberson said. "It's just almost mesmerizing to see the animals and all the art and the venue and the cottages. I don't know that there's anything like it in Wilmington."

Munroe said several years ago he pondered the idea of selling the business and retiring to travel the world, but after cutting a trip to England short because he missed his creation so much, he realized that wasn't in the cards for him anytime soon.

"I'm in deep," he said. "All hands on deck. I'm here."

Cape Fear Vineyard & Winery, 844-846-3386, capefearwinery.com