A Preschool of Her Own
04 Nov 2021
An active "retirement" for this 34-year veteran public school teacher

By Elizabeth Sugg » Photos by Brandon Williams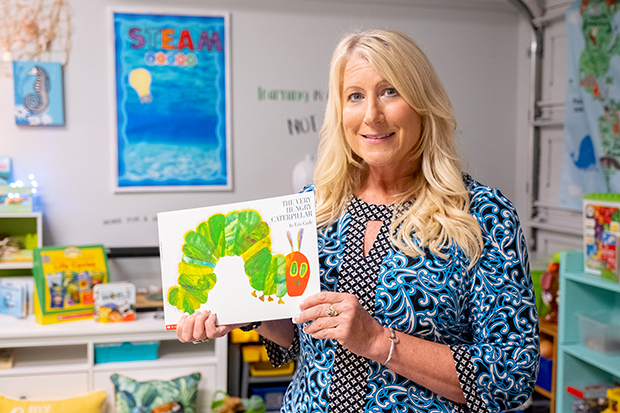 There's a happy transition going on: A newly retired teacher – her decision and notice just given to the public schools this past July – and no, she is not joining the next William Shatner on a moon expedition, yet she's still going to teach, just in a lower-key manner and on her own terms. Sheri Green is opening up her own private preschool, a small academy for 16 lucky four- and five-year-olds, her longtime dream – bless her soul!

It's rare to meet someone so singularly focused on a single career. Since she was 10-years-old Green has known she wanted to become a teacher, even holding story times for younger children in her neighborhood, and she has never wavered. A Second-Grade teacher named Mrs. Price made a distinct impression. "She was kind, calm, patient and made learning fun! She knew how to motivate us in a way we would understand and feel good about our success," Green shares. Her parents divorced when she was five and growing up with a single mother, her role often meant assisting with tasks for her brother three years younger. Green's life skills became a twin combination of nurturing and teaching others alongside herself, and she became resilient and resourceful.

A graduate of Ball State University with a B.A. in Early Education, Green returned for her Master of Arts in 1989, along the way earning early accolades such as being awarded one of the most promising future teachers to graduate, and she became Teacher of the Year at Storer Elementary in Muncie Community Schools in Indiana. Most recently she has written and edited elementary school test questions for N.C. State University, all the while continuing her supplemental work as a private tutor for Pre-K through 8th Grade for the past 35 years.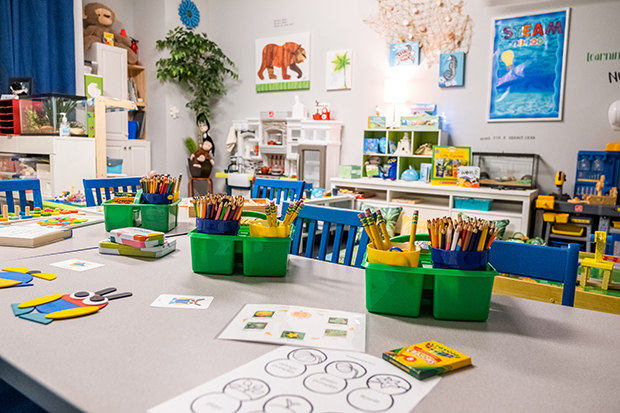 Flash forward to 2021 after a satisfying career in public schools, 21 years in Indiana, her home state, and 13 years in Wilmington at both Ogden and Wrightsville Beach Elementaries, there emerges another teaching influence beckoning this next endeavor, a retired teacher who opened a preschool in her home that Green's youngest adult son attended. As a working parent Green liked that her child was in the warmth of a home while at the same time getting the attention of a seasoned teacher. That is what Green hopes people will seek out when they learn of Green Tree Academy, her own version of what she remembers so fondly for her son.

"I knew I could offer families a home-based private Pre-K that understands what is needed to be successful in today's kindergarten classes. I also want to give these little ones the chance to learn through Art, Music, Movement and Play." Green says, her enthusiasm contagious.

The academy will open in January 2022 offering a morning class from 9 to 11:30 am, and an afternoon class from 12:30 to 3 pm, a four-day-a-week program for continuity and foundation building for kindergarten. Her passion is a breath of fresh air, and she is brimming with helpful twists for the families she hopes to get to know, for example, monthly tuition will include a parent's night out, lessons in Spanish and all school supplies. This follows more important components such as free assessments to identify where each child is in reference to reading, writing, math and language skills, and the curriculum will be an integration of Art, Music and S.T.E.A.M. (Science, Technology, Engineering, Arts and Math). The small class size, eight children, will afford the opportunity to build strong friendships among the students and families, and the school is located between Porter's Neck and Wrightsville Beach.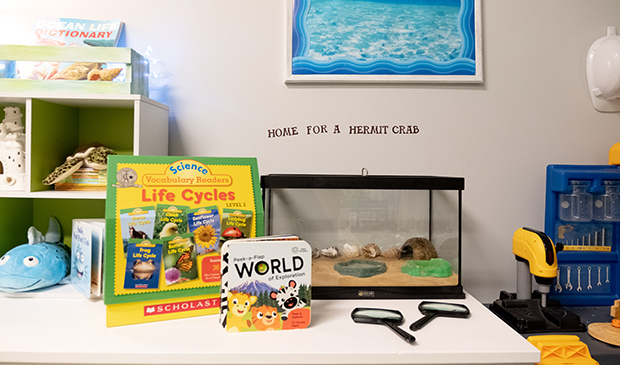 And where is this all happening? HGTV should come do a segment on Green's garage makeover into a Pre-K classroom, her backyard filled with play equipment that a good friend helped her put together. "I have put in hours and hours of blood, sweat and tears remodeling my garage into a beautiful pre-school classroom. I have refinished storage cabinets purchased at the Goodwill restore, shopped at local businesses and the Marketplace to fill my classroom with hands on, developmentally appropriate learning and play materials so I can offer a Five Star experience for my students and families," says Green. "The preschool and early years are the most important for building a strong educational foundation and love of learning," so that is what this 34-year veteran is embarking on with Green Tree Academy. And an active "retirement" it will be!

For more information about Green Tree Academy or to enroll, email greentreeacademy1@gmail.com.