A Visual Love Letter to Cape Fear
01 Nov 2023
Local photographer, restauranteer and multitasker Yanni Papas creates awe-inspiring images for a good cause
By Kim Henry » Photos by Yanni Papas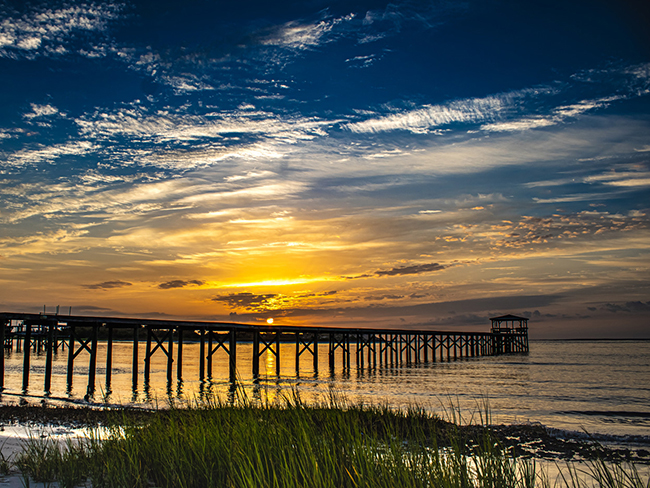 Food, family and photos define the top three passions of local restaurant owner Yanni Papas, although not necessarily in that order. The Greeks Restaurant is a much-loved establishment serving fresh falafel, salads and other Mediterranean delicacies and like the entire service industry, it had to be tenacious to survive the Covid pandemic lockdown. Ever-innovative Yanni Papas, who works alongside his parents as the manager of The Greeks, made the most of a challenging situation. It led him to discover his love for photography and he has not looked back.
Born in Greece in a small town just outside of Athens, Papas was always full of energy and had a veracious love of life. Moving to Oklahoma to study, Papas graduated with a degree in engineering and worked in the corporate world until the day came when he knew he was done.
"Being Greek, you have to be into food," Papas says with a laugh, seated outside of the family restaurant on Oleander.
After moving to Wilmington in 2011, the family opened The Greeks and, with the business having made it through the pandemic, they are poised to open two more locations. Citing his wife Maria as his greatest muse, Papas also attributes his photography journey to her.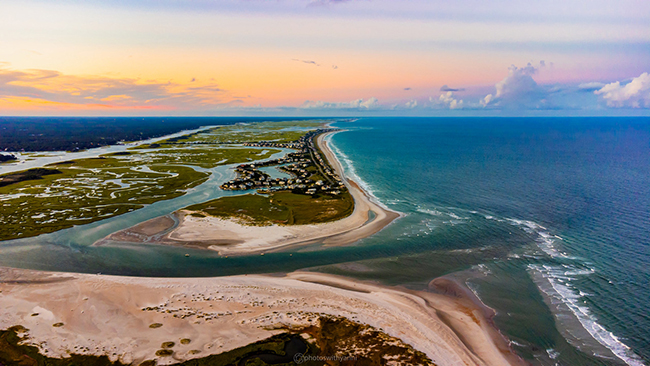 "One day during the pandemic, I was with my wife and daughter and I remembered that we had a telescope my sister had given me," he says with a smile. "I managed to use it to take some amazing pictures of the moon, and Maria suggested that we get a real camera because the shots were pretty good—and she wouldn't give me false praise."
This led to him investing in a basic Canon DSLR camera "and that little thing became a huge obsession!" Within just a couple of weeks, Papas' engineering mind had figured out the inner workings of the camera and exclaimed, "I was taking pictures of everything!" Being particularly inspired by the night sky, and the Milky Way, his photography soon evolved to sunsets, sunrises and all things nature.
"I think having been around so much technology as an engineer, I was missing a connection to nature," he says. "Now I just love to go out into the middle of nowhere and take pictures."
Further motivated by his exploration of editing software and the digital negative method which empowers a photographer to manipulate an image like an old-fashioned negative, Papas creates a dreamy quality to his photos. Contrasting colors and textures to evoke an otherworldly feel, Papas recreates the landscape as he sees it.
"My photography is my escape and outlet," he says. "It gets me out into nature and adds a whole other level to family road trips. We love to go down to Fort Fisher, but we also pack up and head to the mountains."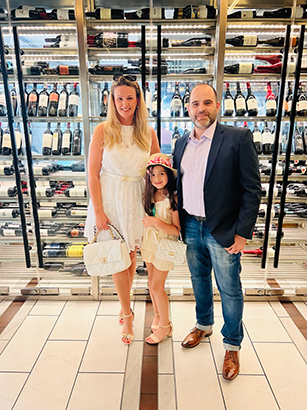 Papas shares his love and appreciation for Wilmington, and it was with this sentiment that he compiled his photography book aptly titled "A Love Letter to Cape Fear," which can be purchased via his website. The stunning photos celebrate the natural beauty of the region throughout various times of day and night, and the passing seasons. To top off the feel-good vibe of this creative project, all proceeds from the book, and any of Papas' photography, go to support a local cancer charity.
"My mother is a two-time survivor of cancer, and we are so honored to be able to give back in this way," he says.
Utilizing his website and social media to share his collections, Papas is also working on his second photographic book and looks forward to hosting his own exhibition sometime next year.
"We are so grateful to Wilmington and feel so lucky to live in such a beautiful state," enthuses Papas. As an adventure, landscape and astrophotographer, restaurant manager, husband, father and now even a realtor, it's fair to say that his photography is as dynamic and full of life as Papas himself.
To learn more about his photography, visit photoswithyanni.com.