Blossoming Threads
05 May 2019
Fetching finds for your next outdoor party

Photos by KELLY STARBUCK PHOTOGRAPHY
Models, Brooke McIntyre and Matthew Angell
Hair, Amber Hunter
Make-up, Amy Kennison
Location, Airlie Gardens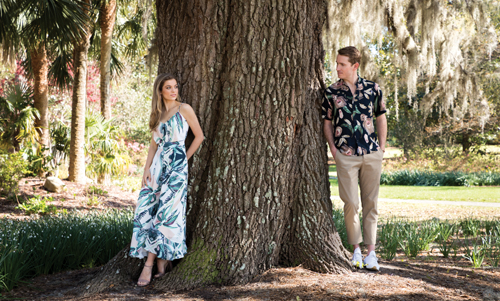 Bahama Mama Jumpsuit, $68, The Julia Heel, $48, Rose Gold Hoop Earrings, $24; all at Lula Balou.

Printed Shirt by Publish, $64, Crop Chino by French Connection, $88, Shoes by Native, $80, Metal Cuffs by Shelton Metal, $30-$40, Wooden Sunglasses by Proof Eyewear, $120; all at Bloke.


---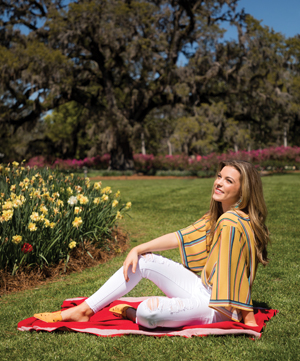 White Jeans by Kancan, $38.99, Yellow Striped Top, $29.99, Mustard Yellow Mules, $29.99, Turquoise Tassel Earrings, $18.99; all at Style Me Boutique.
---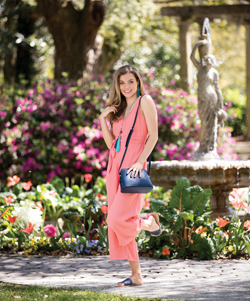 A Walk in Capri Pantsuit, $52, Perfect on Purpose Crossbody in Navy, $42, Diva Bee Necklace $30, Diva Bee Earring, $30; all at Honeybee Fashion and Gifts.
---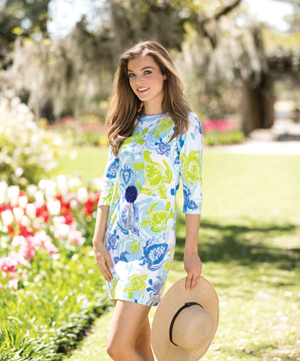 SunLily Coast to Coast Collection Hat, $14.99, Candy Dress by Three Friends Apparel, $49.99, Blue Allure Zenzii Pendent with Silver Tassel, $27.99; all at Mermaid Cove.
---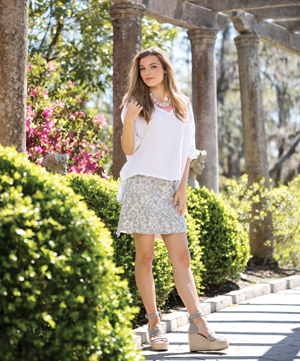 Mododoc Dusty Pink Tee, Suzy D White Topper, Mododoc Grey Skirt, Sea Lily Necklace; all at CoolSweats on the Beach.