Born to Dance
03 May 2022
An international dancer finds her rhythm and follows her passion to the Port City

By Kim Henry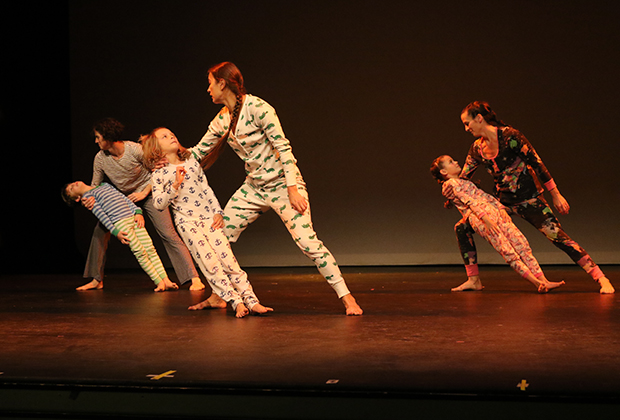 When your passion in life isn't so much as calling to you, but shouting loud and clear, you have no choice but to listen and follow. This is exactly how it was for dancer/choreographer/studio owner Alyona Amato, who knew from a young age that she wanted, needed and was born to move. Despite certain obstacles, Amato has now been adding her authentic, thought-provoking and profoundly beautiful dance classes, and choreography to the thriving Wilmington art scene since 2011.

Although her connection to dance was very clear from a young age, Amato's mother insisted that she take piano lessons instead. "I liked music but I saved up all my money and when I turned 16, I went to my first dance class and never left," smiles Amato, with the assurance of one who has created her own path. As any dancer will attest, beginning training at 16 can feel like you're late to the party. Using this to motivate herself even more deeply, Amato spent every summer taking ballet and modern intensives and investing in as many private lessons as she could fund.

"I always felt behind and that I needed to catch up," shares Amato, who interestingly, now runs a dance studio that does not engage in competitions, and promotes dance for all shapes and sizes as a joyful, and even healing art form. However, she did not escape the pressure of the dance world as a young woman born in Siberia, Russia. Investing everything into dance, Amato was soon a member of a company called 5 Questions. They worked intensely until one day, the teacher disbanded the company leaving the members bereft.

"We had to keep dancing so I said, come on, we will be our own company," smiles Amato. At the time she was running her own snowboarding business and had developed some business and management skills, which she then channeled into the dance company. In addition, having dedicated herself to learning many different styles, Amato had lots of material to share with the rest of the company, and became its leader.

Endless hours of practice and innovative choreography later, the new company was being invited to perform in Moscow, and then in Europe. In 2011 Amato was invited to the United States as a choreographer. This was a turning point for the dancer who has lived in Wilmington ever since. Hitting the ground running, Amato quickly became involved in the area's dance scene, opened her own studio, founded her own company and has performed at every Cucalorus and N.C. Dance Festival since. Her work has also been selected and performed outside of Wilmington in Orlando, Asheville, Charlotte and Detroit. Well, until Covid hit.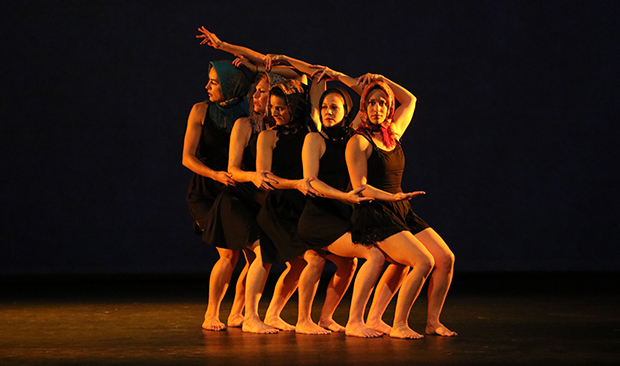 As with the entire art world, Covid brought live performance to an abrupt stand still. Ever prolific, Amato offered Zoom classes to her students and began to collaborate with film makers. Keeping the Alyona Amato Dance studio accessible was a priority during such an intense time of isolation and for Amato, nurturing her dance community is important. Amato teaches all ages and levels, and is all about people feeling empowered to explore their love of dance regardless of ability, body size or the idea that 'they're too old.'

"My favorite is to teach beginner adults. I feel like I can relate to them as I was 16 and wanted to dance and was told that's 'old' for a dancer. I love seeing my adults open up, learn, and follow their dream. It's inspiring," says Amato, who is also a mother to two boys. "I can't imagine myself not moving. It's my connection with the world and I want others who feel the same way, to experience this, no matter what they've been told as a child."

Finding her dance tribe here in Wilmington took time but has been a deeply fulfilling journey. The five members of her own company, The Village, explore a wide range of emotionally fueled themes and controversial topics, standing by the idea that art transforms and opens up difficult but vital conversations. Within her own company, she encourages the individuality of each dancer and strives to honor their unique way of moving. This principle lays the foundation for her style of choreography, which draws on authentic movement, contact improv and the Gaga technique. This is focused on dancers listening to the rhythm of their bodies, and allowing this to direct their movement, rather than a more cerebral approach.

Taking this to the extreme, Amato held her second 'dance-for-12-hours-nonstop' experiment in November 2021. "One of my dance partners and I danced together with no music, and no talking for 12 hours non-stop, staying connected to each other the entire time. It was pretty challenging but beautiful, pushing the body to move in ways far beyond what the mind says to do." Thriving within this space of authenticity is an accurate reflection of all that makes this compelling dancer so unique. Everyone's body can unravel and begin to move and tell stories, and this is what you will find at the heart of Amato's soul-searching work.
facebook.com/alyonaamato/