Active Living in Retirement
03 May 2022
Exploring options at Brightmore of Wilmington

By RAY LINVILLE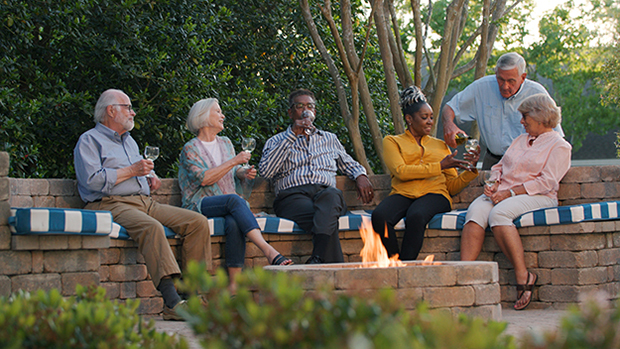 Located on a 13-acre campus in midtown Wilmington near shopping, medical and cultural centers, Brightmore of Wilmington is the savvy choice of seniors planning for active living in retirement. Its full continuum of lifestyle choices and wide array of services and amenities are the top reasons that the state's growing 65-and-older population are attracted to Brightmore.

"We encompass all components of a healthy and vibrant lifestyle," says Lisa Sherrill, executive director.

Known for its opening and welcoming atmosphere, Brightmore has an elegant appeal that attracts everyone who arrives at its entrance and proceeds through the front lobby for the first time. The luxurious apartment homes have many amenities, and the services and programs of Brightmore are outstanding.

A full social calendar is planned each month that includes entertainment and outings, church services, and educational programs. Parties and events are held on campus for residents. In the next few weeks, special activities are planned for Mother's Day and Father's Day. "Later we will have Senior Beach Day when our residents swim and surf at Carolina Beach," says Sherrill.

A special enrichment component are lifelong learning classes and events during spring, summer, and fall semesters. Residents are encouraged to invite their family and friends to these programs. In addition, area residents 50 and older are welcome to attend the lifelong learning series and can gain program information by consulting Brightmore's website or calling the staff.

Brightmore not only cultivates meaningful experiences and relationships on campus among its residents, it also shares sponsorships for culture and the arts throughout the greater Wilmington area. Residents volunteer at local hospitals, participate in charity walks, and attend educational programs off-campus.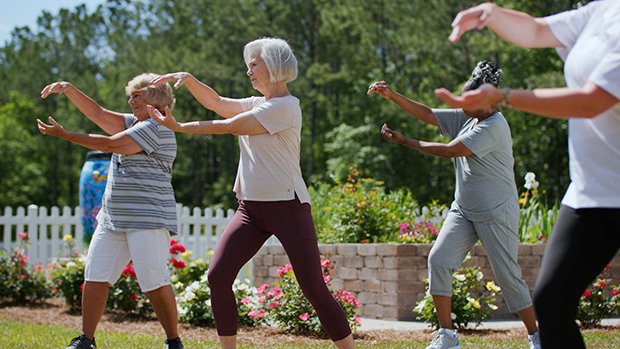 Brightmore is managed by Liberty Healthcare, an experienced family-owned business in the healthcare profession for more than 125 years. When new residents move into a Liberty community, their Wellness Directors meet with them for a personal assessment and to recommend a fitness program that is enjoyable and beneficial.

A popular component in the wellness program is Ageless Grace, a class that combines physical exercise with brain stimulation. Other wellness activities include arthritis aquatics, water aerobics, aquatic tai chi, land-based tai chi, balance, yoga, and strength training.

All apartments come with full kitchens, laundry facilities, and state-of-the-art emergency call systems. Storage units, if needed, are also available. At Brightmore, 136 private apartments provide independent living for residents who choose that level of care. Amenities include all utilities, scheduled transportation, weekly housekeeping, 24-hour security and maintenance, and one meal a day (with an optional second meal) in the restaurant-style dining room.

Other onsite amenities include a private dining room, beauty salon, billiards room, card and media rooms, heated pool, cardio workout rooms with multiple equipment and exercise machines, library, sunrooms, and parlor/pub. Outdoor amenities include a pergola, outdoor seating with firepit, putting green, bocce ball court, shuffleboard, walking paths, and garden area.

In addition to independent living, Brightmore has two communities for higher levels of care. Assisted living is available in The Kempton, which has 66 private apartments. The highest level is personal and memory care that is provided in The Commons, which recently completed a half-million-dollar renovation. It has spacious private and companion studios and suites as well as deluxe suites. When someone becomes a Brightmore resident, they are a priority for receiving higher levels of care when needed in these two communities.

Brightmore has won many awards for its fitness and wellness program as well as for being a preferred retirement community in Wilmington. Its recent renovations have preserved its stately elegance as it continues to provide a strong sense of engagement and camaraderie within its community.

Brightmore of Wilmington, 2324 41st St., 910-507-7384.brightmoreofwilmington.com