Cool Classics
09 Sep 2018
Essential styling pieces for your fall ensemble
Photos by KELLY STARBUCK PHOTOGRAPHY. Photo assistant, Lindy Schoenborn. Models, Katarina Pavic & Matthew Angell. Make-up, Amy Kennison. Hair, Amber Hunter, Sola Salons. Location: WalkerWorld Organic Artist Retreat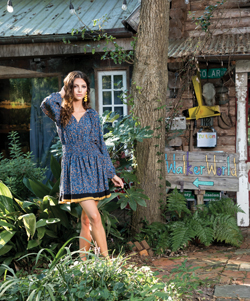 Current Air Contrast Dress, $116, Sachin & Babi Coconut Earrings, $229; both at A La Mode Boutique.
---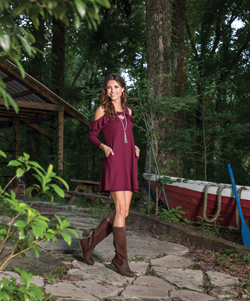 Coffee Shop Dress in Wine, $44, Emelie Tall Boot by Sorel, $220, Elisa Square Hoops by Sheila Fajl, $88, Golden Bee Necklace, $40, Golden Bee Bracelet, $40; all at Honeybee.
---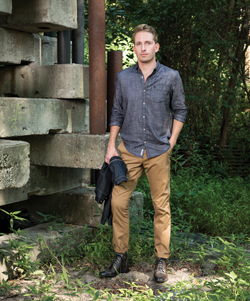 Original Penguin shirt, $89, and shorts, $89, French Connection jacket, $158, BedStü boots, $185, Forge & Foundry knife, $120; all at Bloke.
---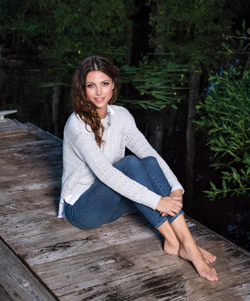 AG Jeans "Legging Ankle," Wilt T-shirt with collar under Minnie Rose cotton sweater, Sea Lily necklace; all at CoolSweats at the Beach.
---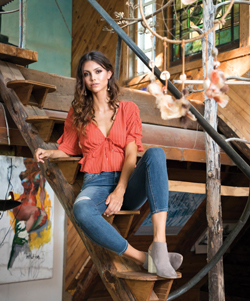 Olive Green Hive and Honey Top, $50, Dark Stretch Skinny Jeans, $54, Lea Wedge by Sorel, $200, Goddess Bee Necklace, $35, Golden Bee Bracelet, $40; all at Honeybee.
---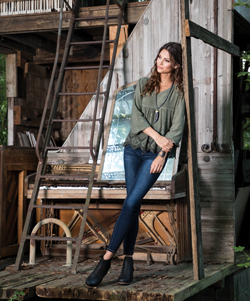 Finders Twilight top, Seven for All Mankind's "B (air) Ankle Skinny Jeans," Goldie Lockes made in OBX hoop earrings, Dolce Vita "Renly" Bootie; all at Zia Boutique.