Dancing Across Divides
07 Jul 2020
Thought provoking artist Kevin Lee-Y-Green gives sacred stories a voice

By KIM HENRY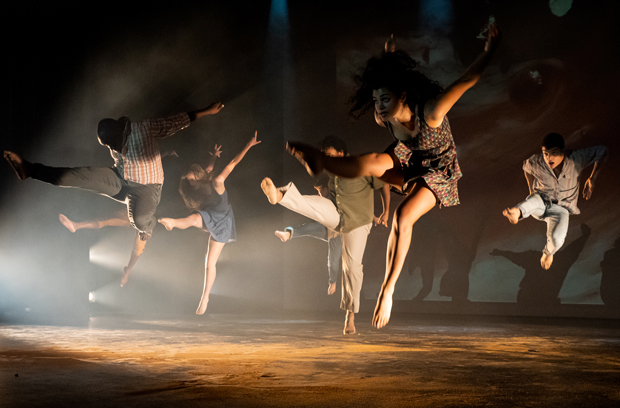 The arts have long been used to share stories that matter. Through this exchange we experience new perspectives, deeper levels of understanding, and a myriad of emotions. For local dancer/choreographer/director Kevin Lee-Y-Green, using his artistic vision to give voice to stories that need to be told and to the people who need to tell them, has been his life long passion and work.

From segregation to police brutality, from school shootings to immigration, Green's Theatre and Dance company 'Techmoja,' has been highlighting these uncomfortable, important and triggering issues since its inception in 2009. "My goal is to make the unseen visible, to humanize the often dehumanized and to present a visual display of a situation," explains Green.

Exploring particular events and/or issues through the lens of the people involved is integral to his work. Plowing through hours of interviews and relevant footage to ground the portrayal in authentic experiences is vital to Greens' creative process. Oftentimes a specific image or detail will be the starting point for his choreography, which may be layered with cultural symbolism, live music, video footage, and informative sound bites creating a multi-media fusion that is as deeply moving as it is thought provoking.

"When something effects me so much that I can't function for a time, I know I need to talk about it through my work," shares Green. 'Pulse' which was created in response to the mass shooting of the LGBTQ+ community in an Orlando nightclub in 2016, takes the audience from the high energy and celebration of togetherness, to the sound and motion of a human heartbeat that gradually flatlines as the eclectic group of dancers come to a haunting stillness.

Born in Bolivia, NC in 1986, Green smiles as he remembers his mother saying he began dancing before he was even born. Corralling the neighborhood kids into acting in his shows from a young age, Greens' artistic career was destined. Supported by his parents, he began to perform under the guidance of local theatre icon Judy Greenhut and went on to study contemporary dance and ballet at the NC School of Performing Arts. "I loved musical theatre but often found myself being the token black performer. I was even in Brigadoon," Green laughs out loud. "The only black person in a kilt!" The gap was obvious and Green stepped up with the creation of Techmoja, which was founded as a company for people of color.

Green has experienced racial bias, both subtle and overt throughout his life. In terms of recognizing the local need to establish a new kind of company, a particularly influential moment occurred when Green was invited to perform a solo to Mr. Bojangles on the steps of Bellamy Mansion right here in Wilmington. Facing the old slave quarters and dancing for a predominately white audience, Green vowed that no one in his company would ever be subjected to the feeling of minstrelsy that he experienced that day.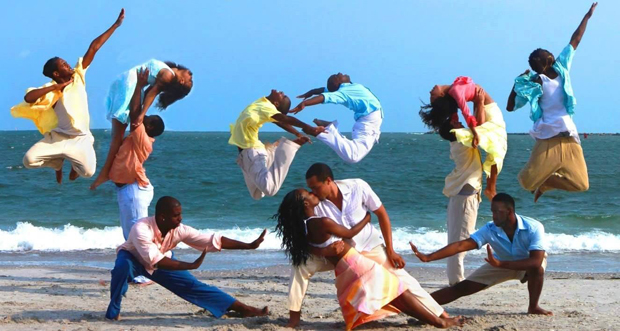 Tech(technique) Mo(modern)Ja(jazz) has evolved into a diverse company that fuses contemporary, jazz, and ballet to inform, create cultural understanding and build connections across divides. Performing unique pieces annually at Dance-a-lorus, producing work such as The Color Purple and Dream Girls, and being invited to as far a field as Atlanta, Georgia and New York, Techmoja has a prolific body of work under its dynamic belt. Green is also on the board of the newly established Wilmington School of the Arts and taught at Dreams of Wilmington for many years.

Running a company committed to community engagement and igniting conversations that need to be had for over a decade, June 2020 is a particularly interesting time for Green and his company members. His response to the current moment? "I figured this time was coming, and I encourage people to really take a moment to evaluate where they stand. Be open and transparent. This is not a trend, and we need authenticity over token gestures of solidarity," requests Green with his passionate and yet gentle demeanor. Green encourages artistic communities to support what is already established, to highlight minority groups and those who are uplifting diversity in color, sexual orientation and backgrounds rather than 'taking over' the moment with something new, albeit with positive intentions.

What's next for a live performance company in the time of Covid 19? Techmoja is looking at some site-specific work in non-traditional spaces where people can be socially distant. They are also beginning to film pieces, complete with workshop components for online community engagement. Look out for, 'As Loud We Want,' which will gather individual stories digitally and use them as a creative springboard, building resilience and connections through
shared experiences.

Dance has always told us about who people are and the culture they inhabit. Greens' work honors this artistic genre by creating a distinct, and courageous portrayal of where the dancers come from, historical context, and what we continue to experience in modern day America. The distinct Techmoja style offers a possible transformation of raw issues, and with that comes the potential of healing. Healing through the conversation of both the movement and the mind that this work so effectively conveys and inspires.