Festive Style for a Holiday Getaway
03 Nov 2022
Shimmer and shine this season with fresh looks from Wilmington's boutiques
Photography: Abigail Whitehurst
Stylist: Danielle Harris
HMUA: Lindsey Betancourt
Model: Addison Tuttle
Model: Andrea Watson
Location: Special Thanks to The Verandas (verandasbedandbreakfast.com), a Four Diamond bed-and-breakfast inn on Nun Street in downtown Wilmington. Built in 1853 by Benjamin Beery, a prominent shipyard owner, the eight-room inn is named for its stunning double piazzas.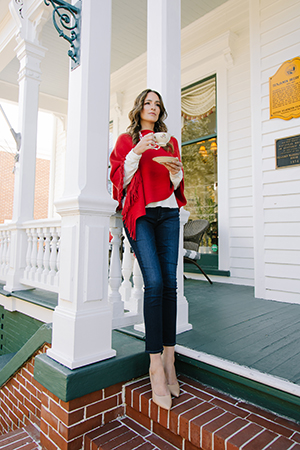 CoolSweats at the Beach
coolsweatsatthebeach.com
Sea Lily Necklace by Mother of Pearl, $50; Mododoc Thermal Hoodie, $124; Dahlia Poncho by Nic+Zoe, $118; AG Prima Ankle Jeans, $198.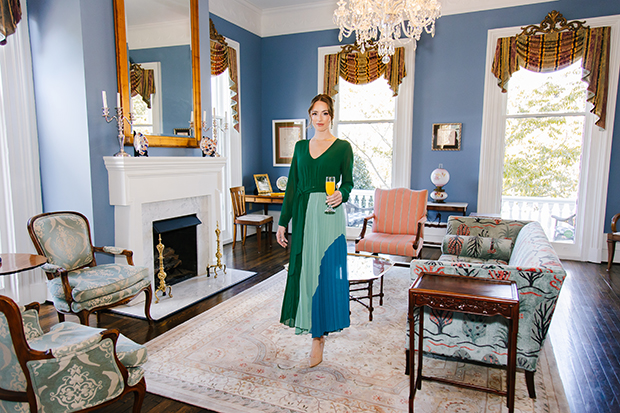 Island Passage/Lumina Passage
islandpassageclothing.com
Pleated Chiffon Dress by Dixie, $228; Glittered Snake Necklace, $18; Crystal Drop Earring, $16.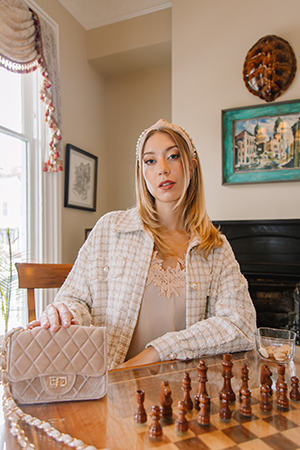 Aidyrose (located inside Blue Moon Gift Shops)
aidyrose.com
Chloe M Shacket, $76; Lace Cami, $30; Velvet Quilted Mini Bag, $45; Pearl/Stone Headband, $28; Pearl Ribbon Earrings, $24.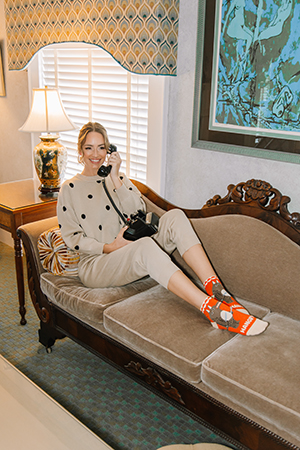 Palermi's Collection (located inside Blue Moon Gift Shops)
palermiscollection.com
Libby Loves Tracksuit Set, $52; Blue Q "Hangry" Ankle Socks, $11.95; Fenna&Fei Sfera Hoop, $19.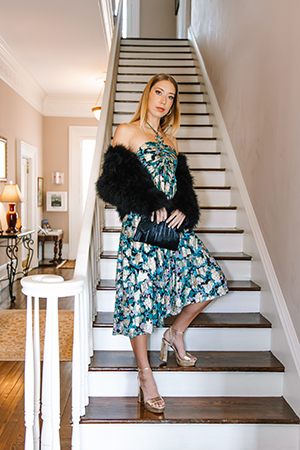 Blended Shoes & Apparel
shopblended.com
Black Feather Bolero, $395; Jolene Galaxy Print Dress, $212; Lessa Platform Heel, $120; Catalina Hinge Bangle, $210; Cassis Black Obsidian Demi Cuff, $275; Oscar Hoop Earring, $30; Metallic Bow Crossbody/Clutch, $92.