Fetching Fall Fashion
03 Sep 2019
Style inspo for the season ahead
Photos by KELLY STARBUCK PHOTOGRAPHY Models, CHELSEA LEWIS, DIRECTIONS USA and MATTHEW ANGELL Photo Assistant, HADLEY TODD Make-up, AMY KENNISON Hair, AMBER HUNTER Location, HANOVER STABLES Horses, courtesy of AMY KENNISON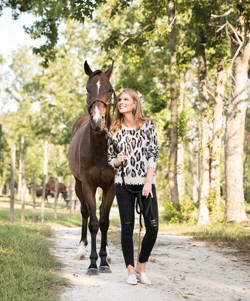 Distressed Animal Print Sweater, $49.99, Kancan Jeans, $39.99, V-Neck Lace Bralette, $27.99, Black and Grey Earrings, $18.99, Gold Mules, $39.99; all at Style Me Boutique.
---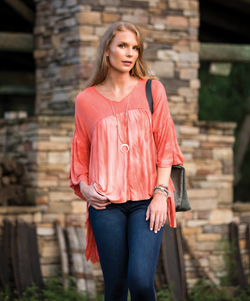 Grace and Lace Born Free Boho Top, $42, Grace and Lace Cropped Happy Pants, $54, JoJo Sox The Village Tote, $125, Leatherette Earrings, $17, Bracelets, $15 each, Necklace, $19; all at Beach Love Boutique at Blue Moon Gift Shops.
---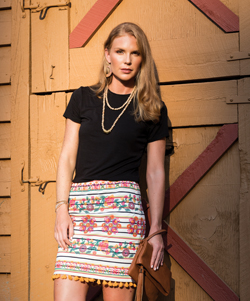 Black Top - Crew Neck Short Sleeve Top, $18.99, Embroidered Knit Stripe Mini Skirt $74.99, Golden Rings Layering Necklace, $87.99, Pink Wide Hoop Earrings, $14.99, Multi Sized Bead Bracelet with Cross Accent, $12.99, Natural Stone and Metal Stretch Bracelet Set, $14.99, Tan Crossbody/Clutch Flapover with Tassel, $34.99, all at Pretty Please! at Blue Moon Gift Shops.
---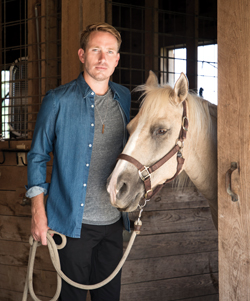 French Connection Denim Shirt, $88, Civil Society T-Shirt, $38, Original Penguin Pants, $79, Shelton Metal Necklace, $44; all at bloke.
---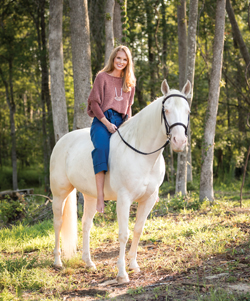 The Falls Lake Sweater in Blush, $46, Kingsport High-Waisted, Cropped Jeans, $54, International Colors Stretch Bracelet, $40, The Cameron Museum Necklace, $42; all at Honeybee Fashion and Gifts.
---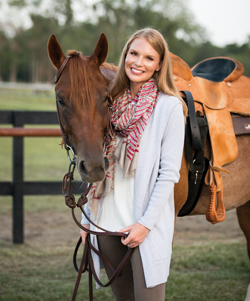 Kinross Ivory L/S Tee, $105, Minnie Rose Cotton/Cashmere Hoodie Cardigan in Heather Grey, $206, Liverpool "Abby Skinny" Jeans in Greywood, $108, Kinross Scarf in Sienna Multi, $138; all at CoolSweats on the Beach.