From Blight to Delight
04 Sep 2022
How the Historic Wilmington Foundation is transforming the region

By Vera Wilson » Photos by G. Frank Hart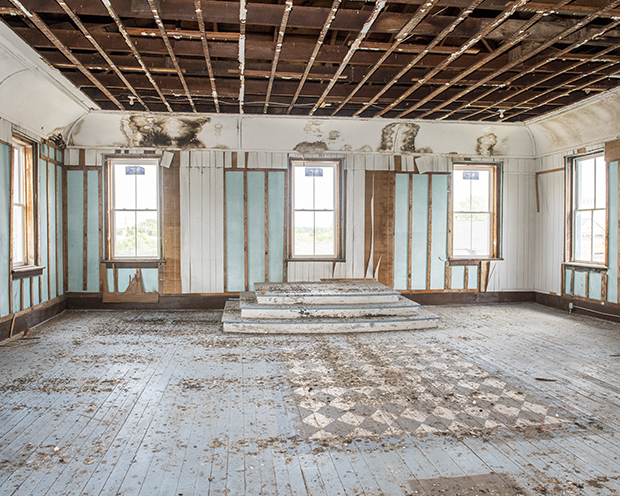 If you catch yourself driving around New Hanover High School in downtown Wilmington, you'll see an eclectic assortment of buildings: charming cottages, stately homes, refurbished offices, and a restaurant or two.

And on the corner of Princess and South 8th Street, there's a nondescript white building — not really an eyesore, but you wouldn't stop and admire it, either. Most passers-by wouldn't give it a second thought.

But that's about to change due to the efforts of the Historic Wilmington Foundation (HWF). They're spearheading the effort to revitalize this three-story structure known as the Giblem Lodge, North Carolina's second oldest Black Masonic Lodge. The staff at the HWF knew restoring the lodge, with its long history embodying strength amid struggle, was perfectly aligned with their declared mission: to preserve and to protect the irreplaceable historic resources of Wilmington and the Lower Cape Fear region.

The HWF has operated as a nonprofit since 1966 when a group of citizens wanted to not just recognize the history of our area but take steps to save it as well. Today the HWF holds fast to that original goal, yet has recently redefined its vision statement, as shared on its website, to one of promoting "a historic landscape that is inclusive, resilient, affordable and accessible."

Executive Director, Travis Gilbert, expanded on what that vision means to the community.

"Inclusive means telling the whole story," Gilbert explains. "We have significant Black history sites such as Giblem Lodge and Maides Cemetery [another HWF preservation project] that have not received the care and attention that each site merits and deserves from preservationists."

Resiliency, in part, means preparing for and dealing with the devastating weather events that are increasingly common in our region.

"Climate change is the single most threat to historic resources in Wilmington and the Lower Cape Fear," Gilbert says. "We need to ensure that they are resilient against sea level rise and events such as Hurricane Florence."

The organization's Florence Fix-It program did its part to recover from that storm's impact. The HWF awarded grants to homeowners who sustained damage from wind or floodwaters. This allowed citizens to remain in their historic homes rather than become displaced and also stopped the buildings' deterioration.

It may surprise some to learn that the HWF doesn't just advocate for historic buildings but also has a hand in environmental conservation.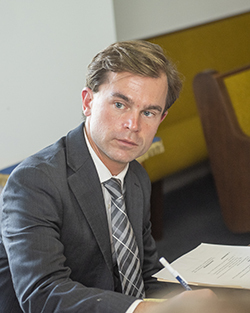 "In my view, preservation and conservation is a distinction without a difference," Gilbert says. "Cultural resources are natural resources, and natural resources are cultural resources. Many historic districts are defined through the preservation of natural resources for their setting."

This position has led the foundation to become involved in numerous area projects like the proposed urban development near the USS North Carolina battleship, the Cape Fear Memorial Bridge replacement, and the Wilmington rail realignment, all with the purpose of advocating for minimal disruption to the surrounding cultural resources.

With affordable housing increasingly rare due to the region's unstoppable growth, the HWF's emphasis on affordability often means helping homeowners maintain and repair their homes.

"When folks think historic preservation or districts, they often think of the mansions lining South Front Street," Gilbert says, "but of the thousands of contributing structures that make up Wilmington's National Register Historic Districts, the overwhelming majority are 1,200- to 1,300-square-foot bungalows and shotgun houses and Victorian cottages on the north and south side. We must adaptively reuse and maintain the naturally occurring affordable housing [housing not supported by government subsidies] that already exists. And that's what our Preservation Equity Fund is for."

Thanks to generous underwriters, the fund provides grant money and support to owners of endangered properties for upkeep and regulation compliance.

Part of that support, says Gilbert, "is ensuring homeowners have the resources, knowledge and skills to maintain these historic resources, so they don't become unaffordable."

Enter Legacy, the HWF's architectural salvage store. By deconstructing old buildings and accepting donations, the store brings new life to salvaged architectural elements at affordable prices. The store provides an invaluable resource for homeowners striving to maintain the integrity of their historic homes or businesses. You'll find vintage and antique furniture and décor available for purchase as well.

"There are historic reclaimed materials in many local homes and businesses in New Hanover, Pender, and Brunswick counties and as far south as Charleston and north to Charlotte, Asheville and Southern Virginia that were purchased at Legacy," says Deb Helms, manager of the store since 2018. "Some local
restaurants — The Copper Penny, Molly Pitcher's, three10, and The Kitchen Sink — have all used reclaimed materials from Legacy in their businesses."

As an operation under the HWF umbrella, all proceeds from the store are put toward the nonprofit's mission. The store also offers free workshops on home repair, maintenance, and upcycling, taught by preservation specialists.

Not everyone is a DIYer, though, and properly renovating historic buildings is nothing short of an art. The HWF recognized there was an area-wide shortage of contractors who have the expertise to properly renovate old homes and commercial buildings. So, in partnership with Cape Fear Community College, contractors and those with a construction background can now earn a historic preservation construction certificate by taking courses offered by the college. Scholarships are available.

For more about the HWF, visit their website for information about upcoming events, fundraisers, membership, and donation and volunteer opportunities. historicwilmington.org