Garden Party Ready
27 May 2023
Celebrate spring and early summer outings with color, sophistication and comfort

Photography: Whitehurst Photo
Model: Olivia Clossick
Stylist: Danielle Harris, The Modified Style
Makeup Artist: Courtney Reese, Ginger Snaps Beauty
Location: In celebration of the Cape Fear Garden Club's efforts around azalea season, we had the honor of shooting on location of one of the club's 13 featured gardens on this year's Azalea Tour. Special thanks to Israel and Dalia Nir for letting us use their garden on Forest Hills Drive as a backdrop. This 1930's Tudor style brick home has evolved over the years to include a gazebo, outdoor fire pit, multiple patios and secret pathways.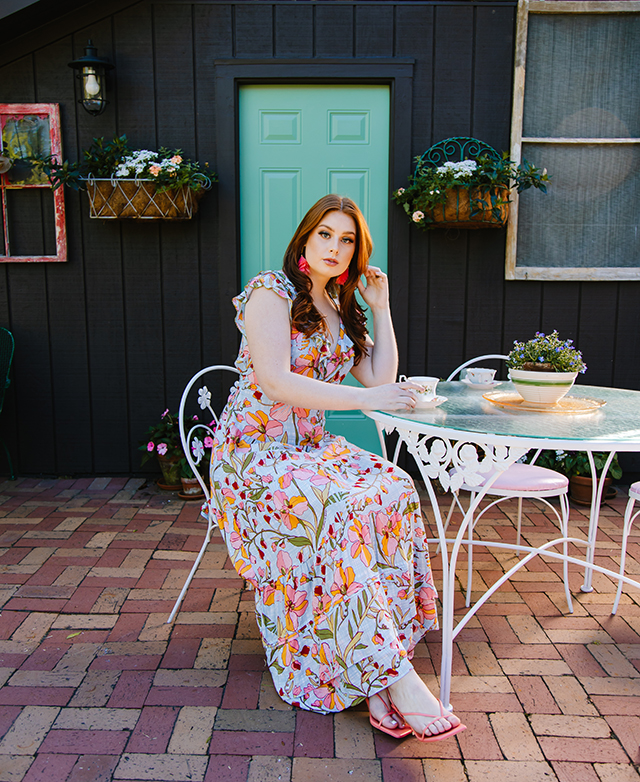 Monkee's of Wilmington
MonkeesWilmington.com
Long, Della, Sky Jonquill Dess, $410; Pheasant Fan Earring, $60; Jeffrey Campbell Fluxx Pump, $132.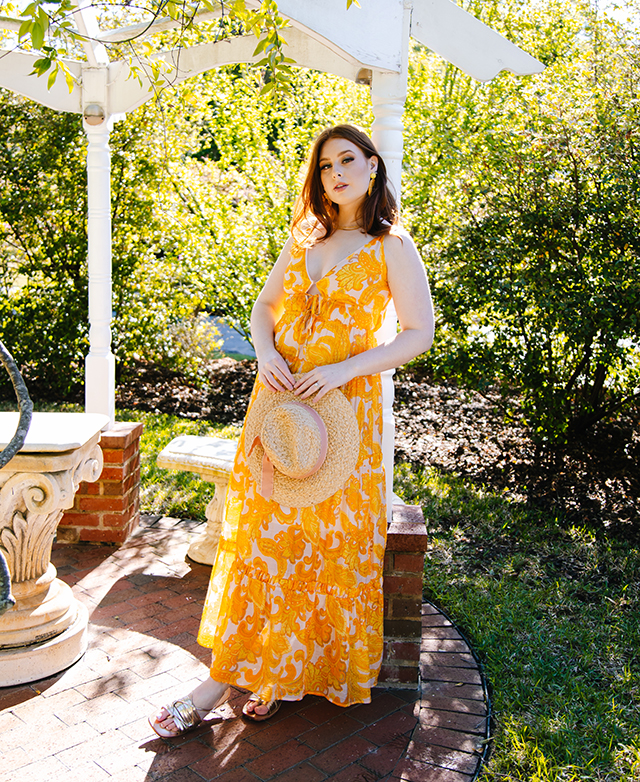 Island Passage
IslandPassageClothing.com
Blaise Sundress from Mink Pink in a yellow/orange paisley, $148; Cami Huarache Wrap Sandal from Free People in gold metallic, $98; Herringbone/paperclip layered gold choker from Brenda Grande, $58; Rattan earrings in yellow from Island Passage, $18; Alexis straw hat with blush ribbon from Scala, $48.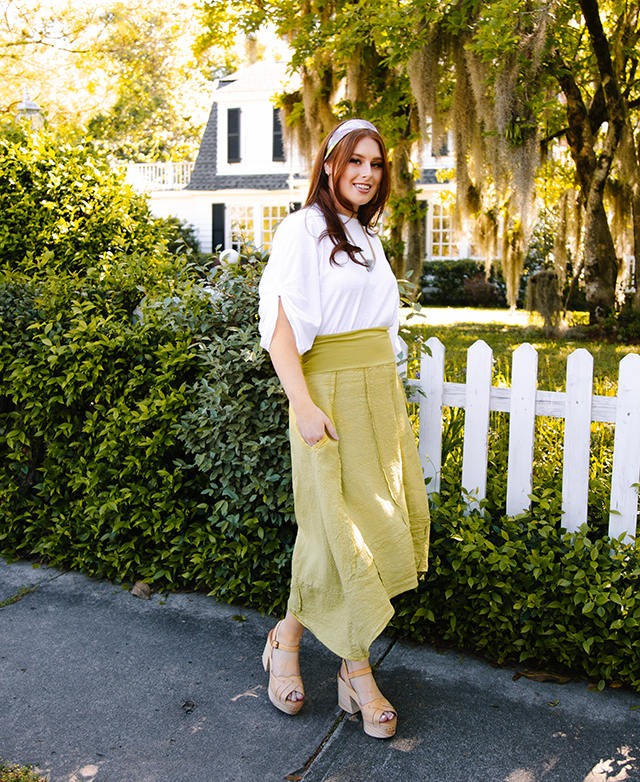 CoolSweats at the Beach
CoolSweatsAtTheBeach.com
Kinross Scarf, $168;; Elliott Lauren top, $134; Luna Luz Skirt, $100; Piano Chord necklace, $62. Shoes from Island Passage: the Orion Clog from Free People in natural, $198.
Location: Photo taken on Forest Hills across from the Nirs' home.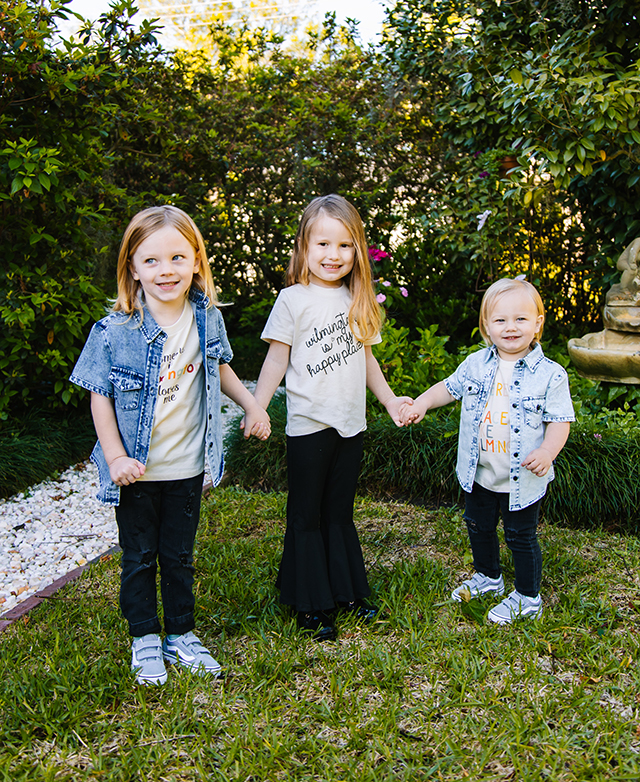 Little Locals Clothing Co.
LittleLocalsClothingCo.com
Boys: Short Sleeve Denim Shirts in blue and light wash by Lenox James, $32; "Someone in Wilmington Loves Me" and "There's No Place Like Wilmington" Tees by Morado Designs, $28; Distressed Jeans in black by Lenox James, $32.
Girls: Keely Exaggerated Bell Bottoms in black by Bailey's Blossoms, $25; "Wilmington is My Happy Place" Tee by Morado Designs, $28.
Models: (left to right) Ryder Shepard, Aubrey Hall, Levi Shepard