Henry's Restaurant
28 Feb 2023
The new owners revamp the menu and the space, while continuing longtime local favorites

By Carin Hall » Photos by G. Frank Hart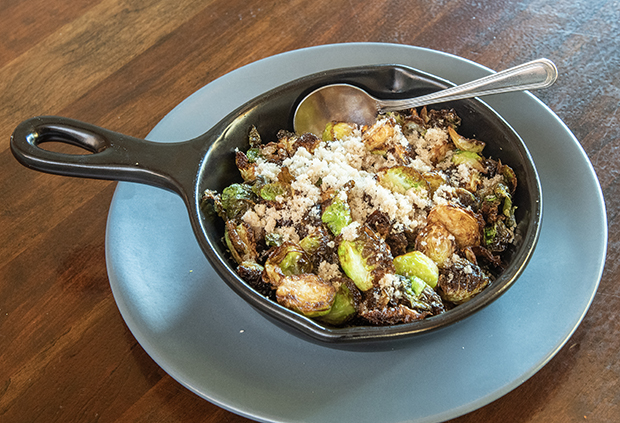 Henry's Restaurant may be under new ownership, but diners can still expect the same tried and true quality and dedication to fresh ingredients that locals love about this sophisticated yet casual dining spot.

Having worked at the restaurant in some capacity for nearly 17 years, General Manager Dan Prince says that the new owner, Fares Hanna, prioritizes doing well by their regulars, new customers and employees. He regularly engages with everyone, looking for ways to improve the business and empower the people behind it.

"I didn't buy a restaurant that needed fixing," says Hanna. "I bought a restaurant that I saw potential in—I'm here to help things grow."

With the help of Prince's efforts, Henry's has been able to start bringing back a lot of its customers' favorite specials alongside some newer items.

Menu

With the expertise of Chef Ashley, drink and bar appetizers are back (served for dine-in and in the bar area only, Mondays through Fridays from 4pm to 8pm). Not to mention, some of the old favorites like the Four-Cheese Penne Pasta, Hot Pastrami Reuben and Philly Cheesesteak Eggrolls. More is on the way thanks to the ongoing replenishment of local ingredients as local vendors continue to bounce back from the pandemic.

Some of the newer items diners are loving include the Oysters Rockefeller and Sea Bass with Lemon Butter Sauce. The brunch menu on Sundays now includes Chef Ashley's Homemade Cinnamon Roll and Omelets, as well as older favorites like Chicken and Waffles.

Prime Rib Sundays have also returned, with the 8 oz Prime Rib with two sides for $24.99 all day. Another tried and true favorite is the Salmon.

"Whether as the entrée with dirty rice and vegetables or the Salmon Salad with mixed greens, goat cheese, candied pecans, tomatoes and roasted vegetables—grilled or blackened—you can't go wrong!" says Prince.

Don't Miss the Bar

Originally sourced from Colorado and purchased in an auction in Atlanta, Henry's beautiful wooden bar and host stand is about 135 years old. As legend goes, Jesse James frequented the bar in Colorado and allegedly left his
mark—in bullets!

"We keep trying to find them when hanging Christmas decorations, but over the years, we aren't exactly sure anymore where they are," says Prince. "But it's a good story to tell."

Live music in the bar or outside (when the weather permits) happens every Wednesday from 5pm to 9pm. Drink specials include $5 Bloody Marys, Mimosas and Peach Bellinis (Sundays); $5 drafts (Mondays); $1-off bottled beer (Tuesdays); Wine-Not Wednesdays with half-priced select bottles of wine; and $7 select Martinis (Thursdays).

With a popular bar scene and evolving trends, Henry's is also delving into non-alcoholic versions of their Hank's Mojito, White Cranberry Cosmo, Very-Berry and Midtown Mule.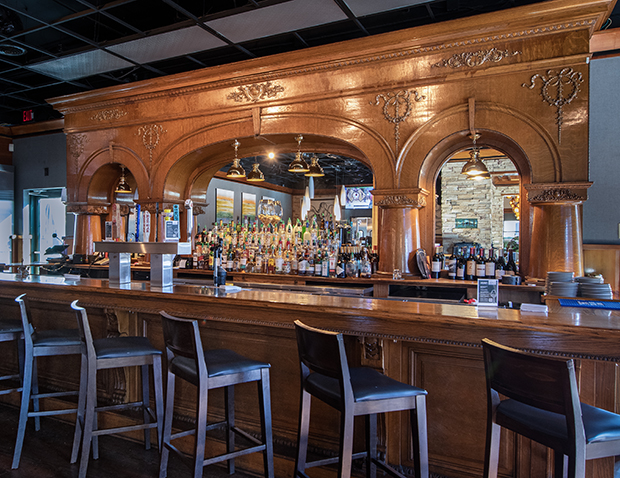 Ingredients

As in trending in Wilmington in particular, Henry's continues to source ingredients from independent produce and meat vendors to ensure a fresh and seasonally appropriate menu that supports neighboring farms and purveyors. Every week, Chef Ashley sources fresh ingredients from carefully picked produce partners, from farmer's markets to regional ranchers.

But what sets the restaurant apart is consistency and simplicity. "We work hard to make sure every guest experiences the same friendly service and flavors in the food, regardless of who is serving or cooking," Prince says.

Natural flavors and simple ingredients take the center stage. "That homecooked taste and sense of family in the service we provide is what keeps us in business," he adds.

Good Food, Good People

Recalling a time when his late father would ask Prince why he continued to work at the same place for so long, he knew it was ultimately because of the community and good food.

"I'm not interested in serving a product or frequenting a place that I wouldn't enjoy myself," says Prince. "Now, in this new position, I know why I stuck it out and am proud of the moves we are making to continue to provide the local, consistent, delicious food and service Henry's has been known to provide since 1999."

With spring on the horizon, locals can expect to take advantage of the restaurant's new furniture and fire pit on the patio. The elegant, wooden bar area features sliding doors that allow guests to enjoy the outside weather and music, while providing additional shade options.