Extras for Everyone!
01 Mar 2023
The Kitchen Man credits seven years of success to perks and people

By Judy Royal » Photos by Frank G. Hart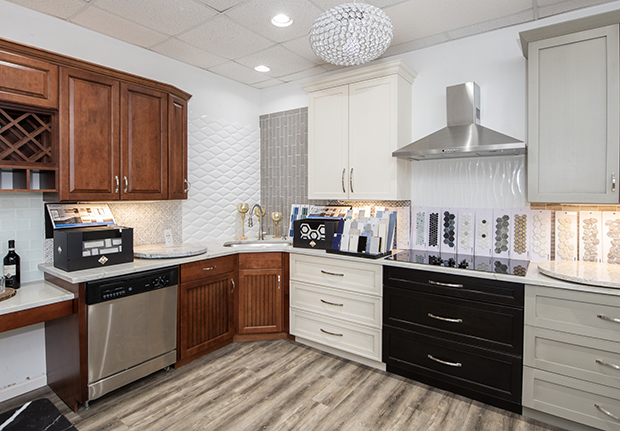 Chris Dabideen began working for a New York kitchen designer in 2002, gaining extensive experience working on both residential and commercial projects over the course of 14 years. Then, he decided it was time to start his own business: The Kitchen Man.

"We literally just wanted to move south, so we threw a dart and hit Wilmington," Dabideen says. "As fate would have it, it was a perfect bullseye for us."

Founded in 2016, The Kitchen Man is a full-service kitchen design firm known for having quick service and a huge inventory. Its original location is in Winnabow, but the company recently opened new spaces in Wilmington and Hampstead.

"Our showrooms feature custom cabinets, counters and tile, so a customer can get a complete picture of what their dream kitchen might look like," Dabideen says. "We truly handle all aspects of kitchen design, from lighting to flooring and everything in between."

The Kitchen Man, which was voted four years in a row as Best Kitchen Design Firm in WWAY's Viewers' Choice Awards, strives to go above and beyond for its customers by providing about $1,500 worth of extras per project, he says.

"We always give a free stainless-steel sink, a designer faucet, a choice of custom countertop edging and a 15-year countertop sealer with every countertop job," Dabideen says. "Every kitchen job gets those extras, regardless of size. We also invested about half of a million dollars in equipment to cut, polish and edge our own stone right in Brunswick County, so there is less delay waiting on your finished stone."

However, these perks are no substitute for good old-fashioned customer service, and those who enter the showrooms can expect to be treated like family, he adds.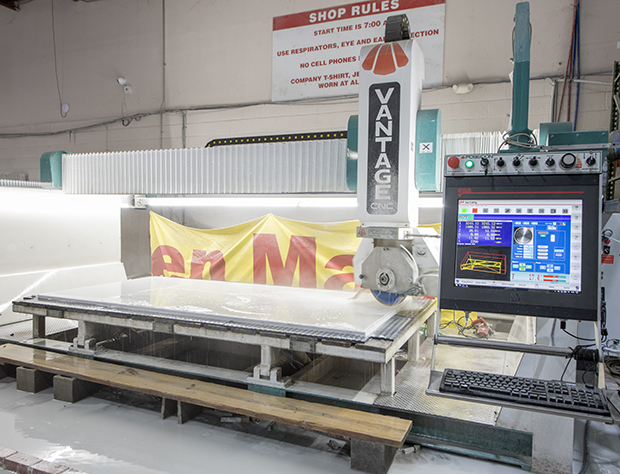 "We actually enjoy dealing with people," Dabideen says. "We love the different personalities and characters we run into every day. We have fun, like to make people smile and always answer every online review we get with a personal note."

In addition to its two new locations, The Kitchen Man recently opened a new division called Your Backyard Genie, which offers outdoor kitchens, waterscapes, stonework and outdoor recreation areas.

Despite various obstacles over the years, Dabideen says business is flourishing, adding "We would like to sincerely thank all our past and present clients for helping us through our startup, the pandemic and our growing pains so far—We would not be here without them."


More About The Kitchen Man
Owner: Chris Dabideen
Phone: 910.408.1322
Website: kitchenmannc.com