Wilmington's first fashion weekend kick's off this weekend, April 3-6, 2014

By Jamie Penn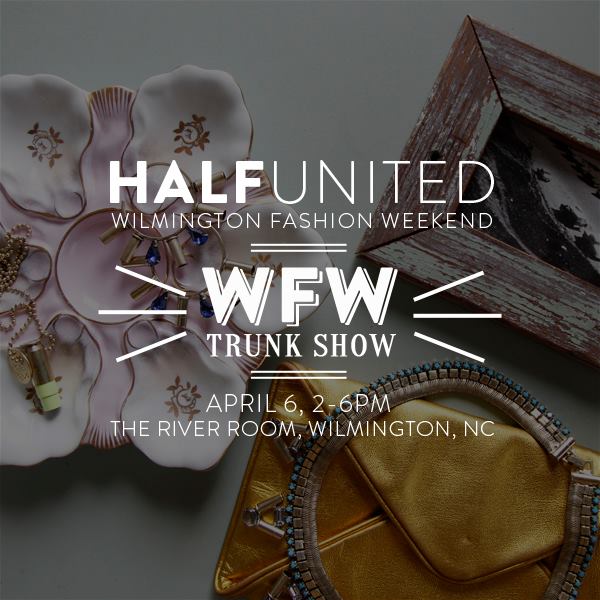 One of the nicest things about Wilmington, is that it's Wilmington - both conservative and eccentric, free-flowing and tailored, eclectic and classically southern, all wrapped with the bow of the coast…adding a whole other thing.
It's impossible to pigeon-hole the essence of Wilmington into a category.
The up and coming local fashion scene, says local style consultant, TJ Dunn, is no different. It's all that and more, he says, and he plans to do all he can to make sure residents stay in the know.
Dunn, long-time lover and follower of fashion, is the founder and executive director of Wilmington's first, Wilmington Fashion Weekend (WFW), coming up April 3-6. The event is designed to both highlight and ignite the fashion uprising that local designers and boutiques are stirring up in town.
Wilmington's best kept fashion secrets, says Dunn, are about to come out of the closet.
"Wilmington is kind of a late bloomer when it comes to fashion," he said. "When I moved here from Atlanta, I'd go out in my city clothes, and everybody would look at me like I was weird. Then, two years later, I looked around and they were all wearing it!"
Dunn studied business at Kennesaw State University and later, in Atlanta, studied fashion by default working mostly for retailers.
"I've just always had a passion for it. I've always worked in the fashion industry."
Last year, with his business degree in tow, Dunn ventured out on his own as a personal style consultant.
"Wilmington's a great place to create opportunities for yourself," he said. "There's so much potential here, but you kind of have to know how to push things."
WFW is the push that local designers and boutiques need, he says.
"Fashion Week is a community project," he said. "It's an opportunity to celebrate local entrepreneurs. Everything in the show is coming straight from area designers and boutiques."
A ticket to Wilmington Fashion Weekend will not only spice up your wardrobe and your sense of style, but a portion of the proceeds will go to DREAMS, Inc, spicing up opportunities for local children to nurture their creative talents. A group of girls from DREAMS will be selling their jewelry during Saturday's trunk show.
WFW will feature favorite local boutiques such as Aqua Fedora, Gentleman's Corner, Edge of Urge, Sweetwater, Island Passage, and The Wonder Shop, among many others. Area designers Casey Crespo, Amanda Caughn-Redmon, Laura Venters, Caroline Castles, Barton Strawn, and Lesley Tameav will showcase their work Friday Night at the Wilmington Convention Center at 7pm.
Whether you make the Thursday VIP Cirque du Soleil kickoff party, the Emerging Designers show on Friday, the Nightlife Couture show at the Convention Center Saturday night, or all that and more with a VIP pass, you're sure not only to support the local fashion industry, the community and your own sense of style, but it's likely you'll have a really good time doing it all, too.
For tickets and more information to the first annual Wilmington Fashion Weekend, go to www.wilmingtonfashionweekend.com or find the event on Facebook.