Love Between the Covers
26 Jan 2014
At any moment you can step into a love story. At the tip of your fingers lies the ability to fall into a whirlwind romance. Just as easily, you can put yourself right in the middle of a heartbreaking loss. All you need do is pick up a book.
By Courtney Webb Photographs By Jay Browne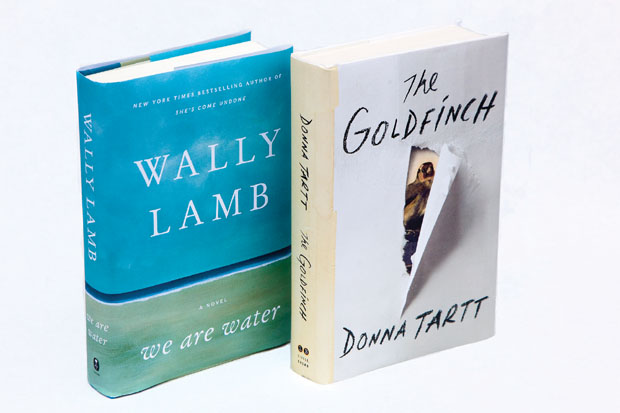 Whether it is a love of the arts, the love of family or of that one person seemingly made just for us, these books seem to strike just the right note for this love obsessed and newly optimistic time of year. While they may not always chronicle an actual amorous romance, they will absolutely foster an adoration of the written word and its infinite possibilities. So for Valentine's Day, fall head over heels for reading.
Someone
by Alice McDermott
Alice McDermott is the kind of writer who comes along so rarely. Her gift as a storyteller is that of being able to make the ordinary seem extraordinary. In her newest novel, readers will find a perfect example of her beautiful and seemingly effortless style. Writing that is so organic in nature it seems as if the book might perhaps have written itself when it is in actuality the product of a remarkably well-honed talent.
Taking one person's life and capturing it entirely while showing how every event, circumstance and detail enhance our lives for better or worse even if we cannot always see it or remember it that way is a copious endeavor that is executed flawlessly. It is an examination of fate, a look at our interconnectedness as human beings, and testament to just how important even the smallest act or moment can truly be.
We Are Water
by Wally Lamb
Wally Lamb's latest work We Are Water is a modern look at love, relationships and the act of survival through the unexpected pain life can toss in our path at any moment. Within the novel, the very nature of relationships is examined and questioned including bonds of friendship, family and love.
Through a stellar cast of characters, the reader is taken through multiple narrators, all centering ultimately on the life of prominent artist Annie Oh. Looking forward to her second marriage with her partner Viveca, Annie should by all accounts be at a time of her life for celebration; and yet, secrets lurk in her past that not only haunt her but also permeate into the lives of her children and former husband. It's only through facing the events of the past that Annie and those she cares for may truly have a chance at a future.
The Goldfinch
by Donna Tartt
Author Donna Tartt has created a stunning saga in her latest novel inspired by the passion of art, or more specifically, the adoration of one very unique painting known as The Goldfinch by artist Carel Fabritius. Inspired by that one small artistic work, she weaves a tale that is enchanting but also both harsh and cruel in its honesty.
When a senseless terrorist attack at a New York City art museum robs a teenage boy of his mother he must search to find not only how to get over the loss of such a cherished individual but also how to survive life with an absent alcoholic father. From the streets of Manhattan to the desert of Las Vegas, Theo Decker must navigate his adolescence in way he could have never imagined.