Value-Based Education
26 Jan 2014
The teaching philosophy at Friends School of Wilmington is all about nurturing and trust
By JUDY ROYAL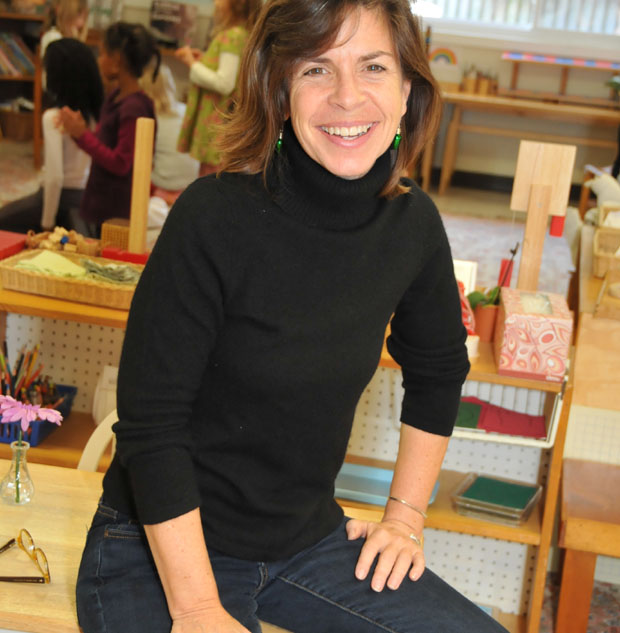 In the classrooms at the Friends School of Wilmington, you won't find individual desks in rows facing a blackboard. Tables where students can sit and learn collaboratively in small groups, applying their instruction, are much more common. So are signs like these: "Dear Fifth Graders: You are cared for. You are trusted. You are believed in."
It's all part of the Quaker philosophy that makes up the independent school, which was founded in 1994 and has two campuses in Wilmington: one on Pine Grove Drive (18 months-2nd grade) and one on Peiffer Avenue (3rd-8th grade), both off Oleander Drive.
Their website explains the concept further. "Friends School is a progressive learning community committed to teaching children to find and keep their balance in a changing world. Firmly rooted in time-honored Quaker values, Friends School is a vibrant learning community that chooses simplicity, peaceful resolution of conflict, integrity, equality and stewardship of the earth as a collective and personal responsibility. Friends School students are lovingly educated; they travel to many destinations and experience school as a place that is propelled by possibility, motivated by optimism, unrestricted by convention, reinforced by achievement and guided by principle."
"We are a school that values vigorous academics and high expectations for students, in terms of achievements and behavior, and that is rooted in a deep respect for each other," said Brenda Esch, head of school. "Our Montessori and Quaker philosophies, our emphasis on reflection and on justice, all make for a qualitative difference in the learning environment."
But that doesn't mean you won't find a diverse group of students throughout the school's halls. "This community is an inclusive, welcoming community to everyone," Esch said. "There are very few Quakers in Wilmington. It's the philosophy and teaching style that make us a Friends school, not the makeup. We can learn more from each other if there's a heterogeneous mix of kids bringing a range of life experiences to the classroom."
The kinds of parents who seek out the Friends School of Wilmington are those who want a nurturing environment for their child, and recognize that students can thrive academically in a learning community that's not rigid and controlled by outside expectations, she added.
"We're not required to do state testing," Esch said, "but we do use the ERB standardized test, published by the people who prepare the SAT. It provides us with data and norms, but it does not dictate our curriculum."
Amanda Brainard's family is in its sixth year at Friends School. Her son started when he was 2, and he's now in the first grade. She also has a 3-year-old daughter in the Montessori preschool program.
"The way that the teachers interact with the students and encourage the students to interact with each other was important to me," Brainard said. "I think their approach to teaching is more of a way to energize them as opposed to drill them. I feel that my son has thrived academically in his love for learning and his love for asking questions. It's the perfect fit for him."
When going through the admissions process, school officials look for children who are "curious, creative and engaged in a way that we know they're going to come in and contribute to the learning community," Esch said.
"Trust improves learning," she said. "And if you're in an environment in which you can trust your peers and your teachers, you will have better learning outcomes."
As a result, the school has fewer discipline problems than you see in many other learning institutions, Esch added.
"That has to do with engaging the child," she said. "If the child is engaged in the work then there are fewer distractions. One of our core values is integrity. This is a value-based education, and students know the expectations are high for their behavior."
There are 185 students at Friends School. A 14-member board of trustees made up of current parents, alumni parents and community members, including three Quakers, shapes the school's vision and policies.
Throughout the instruction you will find an emphasis on outdoor education, environmental sustainability, social justice, and global citizenship, concepts Friends School teachers plan to further highlight in future years. Meanwhile, the Board of Trustees has started preliminary planning for combining campuses, an initiative they hope to launch next year.
That will foster the goal of connecting the entire Friends School community and becoming a known asset to the city of Wilmington. "We care about Wilmington, past, present, and future," said Esch, "and we want to be a school that substantially contributes to the life of this community."