NC Summer Day Trip Guide
07 Jul 2021
The best spots to explore without emptying the gas tank

By ANNESOPHIA RICHARDS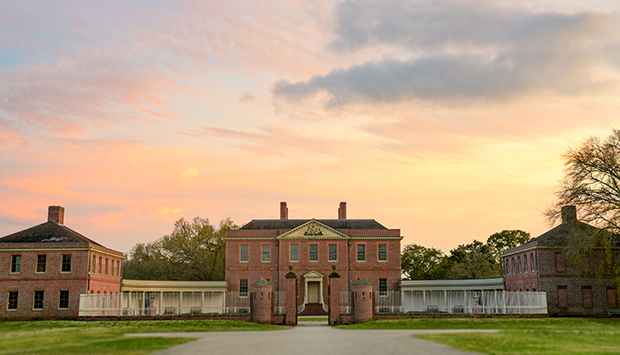 Every summer, travelers from far and wide choose Wilmington as their favorite vacation destxination. Visitors flock to the Port City each year to spend a day, a week, or even longer enjoying all the area has to offer. But for those of us lucky enough to call this city home, sometimes it's nice to get away and explore other charming towns within our great state. Add a bit of adventure to your calendar this summer and hit the road for a day trip to one of these nearby hidden gems.



Kinston


Located about 80 miles north of Wilmington in Lenoir County, the city of Kinston is probably best known for its stellar cuisine and cold brews. This wonderful spot for a day trip might surprise you, however, with how much it truly has to offer.

For foodies, Kinston offers everything from modern, upscale dining to old-fashioned, Southern cooking. Two standout options include Vivian Howard's acclaimed Chef & The Farmer, a rustic-urban restaurant serving locally sourced new American cuisine, and King's BBQ Restaurant, a community staple for over 85 years. No trip to Kinston would be complete without a visit to Mother Earth Brewery Tap Room and Beer Garden, a green-focused craft brewery acclaimed for its flagship beer and experimental batches.

Take a stroll around downtown Kinston and you'll discover the largest public art trail in North Carolina. Colorful outdoor murals and sculptures decorate the town's prominent locations and tell a story of the community's unique heritage. While downtown, visitors can also take a step back in history with a visit to the CSS Neuse Civil War Interpretive Center. This ironclad gunship served in the latter part of the American Civil War, and for nearly 100 years was preserved by the Neuse River before recovery efforts began in the 1960's. Visitors can explore the ship's remains, artifacts, and state-of-the-art exhibits.

A great way to end a day in Kinston is by catching a ball game at Grainger Stadium.

Since 2017, the stadium has been home to the Down East Wood Ducks, the minor league feeder team for the Texas Rangers. Check out the team's promotion calendar before you go to see what surprises lay in store – you just might be lucky enough to catch a post-game fireworks show!


New Bern


In under two hours you can make a trip to New Bern, North Carolina's second-oldest town and the state's first capital. This charming town sits at the junction of the Neuse River and Trent River and is home to many historical sites, gardens and a vibrant downtown waterfront.

New Bern gets its name from the capital city of Switzerland, and since "bern" means bear, the people here really are proud of living in "Bear Town." Over 50 life-sized fiberglass bear statues made by local artists adorn historic downtown and outlying areas. Visitors can pick up a free map at the New Bern-Craven County Convention & Visitors Center and use it to take a "bear hunt" through the pedestrian-friendly downtown.

New Bern's most notable historic site is North Carolina's first permanent state capitol, Tryon Palace. Built in 1770, the palace served as the site of the first sessions of the general assembly for the State of North Carolina and housed the state governors until 1794. Visitors can now tour the palace, kitchens, and stables, stroll through 14 acres of beautifully sculpted gardens, or travel back in time by attending one of the palace's many engaging events and interactive colonial America experiences. Tryon Palace is also home to the North Carolina History Center, an expansive new museum featuring extensive exhibits and attractions showcasing local history.

No trip to New Bern would be complete without a stop at the site where Pepsi-Cola was first invented by pharmacist Caleb Bradham in 1898. Located downtown, the 'Birthplace of Pepsi-Cola' is the town's signature Pepsi store and serves as a combination museum, soda shop and souvenir store featuring a vast assortment of Pepsi memorabilia and merchandise.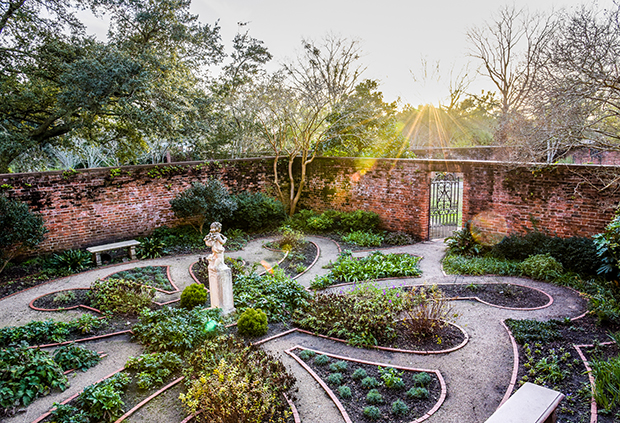 Bald Head Island


Most Wilmingtonians have certainly heard of Bald Head Island, but surprisingly enough, not everyone has gotten the opportunity to visit. That's why this little island with so much to offer has made our list of summer day trips.

Located at the inlet between the Cape Fear River and the Atlantic Ocean, the island's 12,000 acres consist of large, open beaches, untouched marsh and maritime forest preserves, and picturesque neighborhoods. The only way to reach Bald Head is by passenger ferry or private boat. Ferries leave every hour from Deep Point Marina in Southport (next on our day trip bucket list) and transport you to the island in twenty minutes.

Since cars aren't allowed on Bald Head Island, visitors can enjoy the peace and quiet while exploring by foot or renting a bicycle or golf cart. The island offers many outdoor sports and recreation, including fishing, golf at the Bald Head Island Club, hiking through the Bald Head Woods Maritime Forest Preserve, or renting a kayak, surfboard, paddleboard and more through the Sail Shop. When hunger strikes, the island has several great restaurant choices ranging from local seafood fare to island-style cuisine.

One of seven North Carolina lighthouses, Bald Head Island's main attraction is the Bald Head Lighthouse, affectionately known as "Old Baldy." Built in 1817, this octagonal lighthouse with 108 wooden steps is no longer in service but is still open for tourist visits. By purchasing admission to the Smith Island Museum of History, guests can climb to the top of the lighthouse for breath-taking views of the island, as well as learn more about Bald Head's seafaring history inside the museum. For more island history, visitors can take a guided tour through the non-profit Old Baldy Foundation.


Southport


Named by Coastal Living Magazine as one of "America's Happiest Seaside Towns," Southport reigns as one of North Carolina's most unique coastal communities. This quaint, 2.2 square mile village is brimming with southern charm and a long-standing maritime heritage.

Any day trip to Southport should surely include time spent along the scenic waterfront, complete with a long boardwalk, waterfront park, boat docks and fishing pier. Walk a few blocks inland and discover a thriving downtown filled with historic homes, unique shops and boutiques, and a wide variety of eateries.

In order to appreciate Southport's maritime history, visitors can check out the North Carolina Maritime Museum at Southport. The museum showcases the area's natural and cultural history from the original Native American settlers to modern day commercial fisheries.

Visitors can take themselves on a self-guided history tour through town by picking up a map at the Fort-Johnson Southport Museum and Visitor's Center. Here guests can also find memorabilia from the long list of movies and televisions shows filmed in the area over the years. By spending some time in Southport, it's easy to see why acclaimed author Nicholas Sparks fell in love with the town so much so that he repeatedly chose it as the backdrop for several of his best-selling novels!