No Place Like Home
04 May 2019
Robuck Homes' unique streetscapes and contemporary floor plans attract Wilmington homebuyers

By EMILY GORMAN FANCY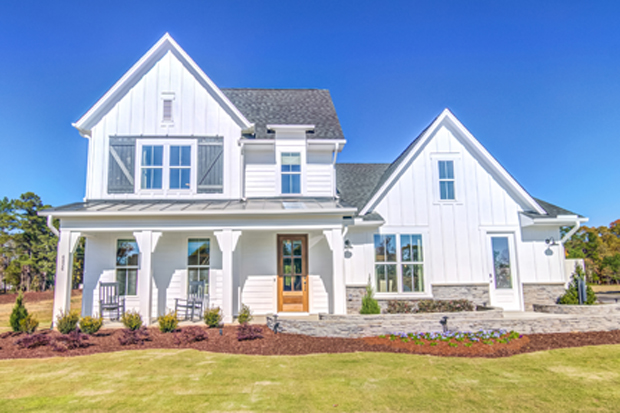 Choosing a neighborhood is more than just finding a house that checks all the boxes or a location within your target area. What separates one street or group of homes from another are the little details that make a community feel like home.

The Robuck Homes Way

A fourth-generation, family-owned business, Robuck Homes has been building houses in North Carolina for almost one hundred years. After decades of establishing several popular communities throughout the Triangle area, including the 2017 National Community of the Year, Oakdale at Mordecai, Robuck began building in the Wilmington area eight years ago. With four communities throughout the Cape Fear region --- SouthHaven at Anchors Bend, Cloverfield Park in WyndWater, Melton Oaks, and Laurenbridge – Robuck Homes offers a variety of high-quality homes in sought-after coastal locations.

As a semi-custom home builder, Robuck provides clients with a wealth of choices to customize their home to their individual style and needs. Meredith Horner, marketing manager for Fonville Morrisey Barefoot, emphasizes that Robuck's numerous different exterior designs set the builder apart and make each Robuck neighborhood look and feel unique. Various house styles, from modern farmhouse to craftsman to cottage to traditional, comprise Robuck's neighborhoods, making the streetscapes unique. "With more than 20 exterior designs, your choices are multiplied," she says.

When customers enter Robuck Homes' Design Boutique, located in the SouthHaven model home, they meet with a team of agents, builders, and designers for personalized service. "The team is very involved in the process on a personal level," Horner says.

In the Design Boutique, clients can look at, touch, and feel samples of cabinetry, flooring, and other finishes that they are considering. Clients can freely select the home's interior, including paint colors, floors, trim, and add-on features such as screened-in porches. Floor plans include popular options such as; one-level living with master bedrooms downstairs, more traditional floorplans with master bedrooms upstairs, and also standard ranch style homes.

SouthHaven at Anchors Bend

Situated off of Middle Sound Loop Road, SouthHaven at Anchors Bend opened in fall 2018. The neighborhood's proximity to the Intracoastal, Wrightsville Beach, and several popular New Hanover County parks and amenities make it an ideal location for families.

Priced from the $370s to the $500s, SouthHaven homebuyers may choose from eight different floor plans, more than 20 different exterior designs, and numerous custom interior finishes to truly make the home their own. SouthHaven homes range in size from 2,200 to 3,400 square feet, including three- and four-bedroom options, each with a two-car garage.

As of press time, SouthHaven had sold 17 homesites with 22 homesites still available. SouthHaven's model home is a modern farmhouse that is open to the public daily. SouthHaven's model home will also be featured in this year's Parade of Homes.

According to Horner, the modern farmhouse style remains consistently popular because of its simplicity and also blending timeless nostalgia with clean lines and open floor plans.

SouthHaven offers full access to the pool and open-air pavilion of adjacent neighborhood, Anchors Bend.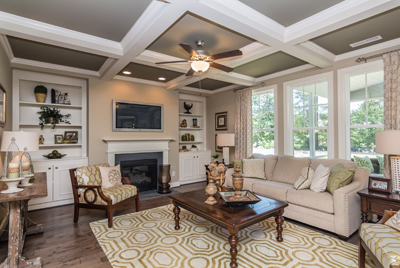 Cloverfield Park in WyndWater

The newest Robuck community in the Cape Fear area, the Cloverfield Park neighborhood in WyndWater was established on March 16th. Located in Hampstead, Wyndwater is a master planned community divided into sub neighborhoods with a myriad of home designs.

Cloverfield Park offers a mixture of level, spacious homesites tucked around Wyndwater's pool. Cloverfield's floor plans include first-floor master bedrooms, two story traditional layouts, and ranch-style houses. Prices range from the low $300s to the $400s.

Wyndwater features a full-decorated model home that is open for tours daily. The model home is a modern farmhouse with the Davidson floor plan and will also be featured in this year's Parade of Homes.

The WyndWater community was planned to embrace a Southern coastal milieu. Throughout the Wyndwater community, residents enjoy sidewalk-lined streets and homesites with mature trees and landscaping that respects the natural lay of the land.

Green spaces invite communities to gather and residents to spend time on a swing. The inviting pool is large enough to accommodate a shallow area with splash fountain and ample room for lap swimming. Wyndwater also features an open-air pavilion and several fishing ponds with piers and covered gazebos.

Wyndwater residents enjoy the short proximity to boating access and a 15-minute drive to Topsail Beach, while still living in commuting distance from Wilmington. WyndWater is a master planned community that will continue to evolve.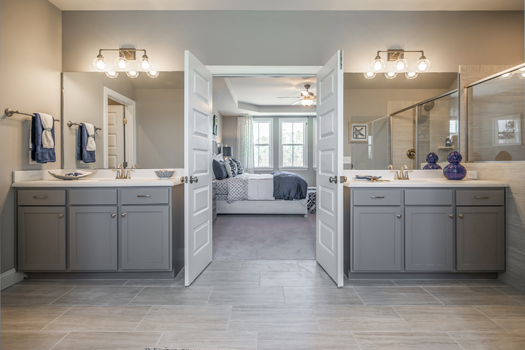 Laurenbridge and Melton Oaks

Located off Woods Edge Road in between College Road and Masonboro Loop Road, Laurenbridge houses range in price from the $290s to the $350s and span 2,300 to 3,300 square feet. Situated within an established community, Robuck's 34 homesites sold out quickly.

Another sought-after Robuck neighborhood, Melton Oaks is located off of Navaho Trail in between College Road and Landsdowne Road. Priced between $280 and $350, the custom houses of Melton Oaks range from 2,300 to 3,200 hundred square feet. Robuck initially offered 20 homesites, all of which have sold.

"Both of these neighborhoods sold quickly because they are in sought-after locations and school districts," Horner says.

Horner attributes Robuck's success to several things. "Robuck puts quality first and always strives to do the right thing for the homebuyer," she says. With the motto "building memories for nearly a century," Robuck's work stands out due to the company's timeless architectural designs, diverse streetscapes, proven credibility, and numerous long-time employees who take pride in what they do, Horner explains.