Parental Provisions
02 May 2021
The Port City's most memorable meals for mom and dad

By FANNY SLATER
With holidays tailored towards mom and dad just around the corner, it's time to put a plan in motion. Thinking about a homemade picnic for your parents? Sounds lovely, but think again. The Port City has plenty of notable eateries locked and loaded to handle the longest list of needs and the pickiest of palates.

Got a dad who goes nuts for vibrant vegan cuisine but doesn't like a stuffy atmosphere? What about a mom who can't get enough crab cakes but only wants to sit in a quiet, comfy booth? We got you.

Onward down the page: our picks for Wilmington's top spots to feed your folks.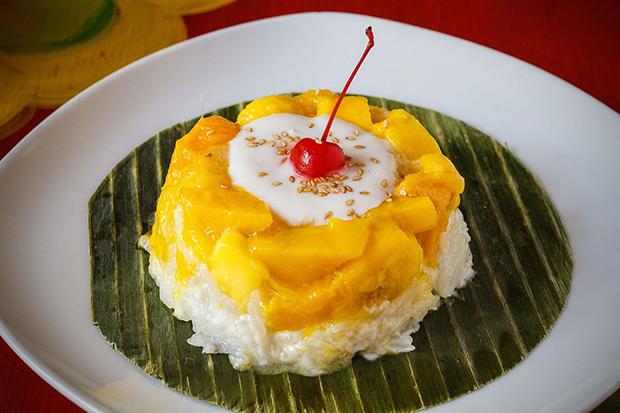 Coquina Fishbar
910-239-9029, coquinafishbar.com

A new-comer to Mayfaire's dining scene, locally owned and operated Coquina is cooking up all kinds of coastally-inspired delicacies that mom and dad will love. Outfitted with a patio ideal for soaking in the sunshine, this novel restaurant (with its cheery Cali-vibe and plentiful seafood-centric menu) is a welcome addition to Wilmington. Standouts so far include the airy, deep-fried conch rounds with sweet and sour dipping sauce and Tampa-style deviled crab fritters with aromatic spices, Cuban bread, and vinegary hot sauce. When it comes to lunch, don't pass on the Po'quina Boy with beer-battered flounder and house tartar.


Indochine
910-251-9229, indochinewilmington.com

Every trip to this popular Thai-Vietnamese café is a culinary adventure. And now that the warm weather is upon us, there's no better time to take advantage of Indochine's exotic outdoor canopied huts. Cuddle up with a cocktail by the tiki bar or visit the lotus pond in the garden. The appetizer sampler (puffy, golden crab angels, crispy coconut shrimp, nutty chicken satay, and more) is a reliable triumph for the table; and for those who can handle hot, the Hokkien noodles—swimming with wok-seared shrimp, Chinese sausage, and caramelized onions—are a fragrant feast.


Port City Chop House
910-256-4955, chophousesofnc.com

Meat-eating moms and dads will drool for Chop House's heavenly 14-ounce New York Strip. And hey, who says they have to stop there? Pull the trigger on the total surf-and-turf experience by enhancing it with a whole garlic butter-roasted lobster tail. YOLO, right? From steak to seafood to poultry, this humble, yet sophisticated hub is known for nailing presentation and customer service time and time again. Craving a lighter bite? The poke bowl with chilled tuna, jasmine rice, and sesame ginger vinaigrette is as ridiculously refreshing as it is delicious.


Havana's Restaurant
910-458-2822, havanasrestaurant.com

Come for the "award-winning clam chowder", but stay to chow down on a superb Sunday brunch (completely with live music and Hot Rum Bananas Foster for Two) at Carolina Beach's most tropical hideaway. Don't let Havana's casual exterior turn you off from celebrating a special occasion. The polished dining room at this island destination matches the high quality of the food. For dinner, horseradish tuna with ginger soy sauce, wasabi aioli, and buttery baby carrots hits the spot every time.


Tarantelli's
910-763-3806, tarantellis.com

From the melt-in-your-mouth Wagyu filet mignon bruschetta with gorgonzola fondue to the signature Spaghetti al Formaggio Parmigiana (prepared tableside inside an authentic wheel of 24-month aged cheese), Italian happiness is manifested in many forms at this epicurean family-owned eatery. Your parents are sure to flip for classics like handmade ravioli or juicy little numbers like jumbo shrimp scampi in a garlicky white wine and butter sauce. As for the pizza, the fig pie loaded with garlic oil, fontina, sweet roasted fennel, and prosciutto is nothing short of a masterpiece.


Dram Yard
910-782-2400, dramyard.com

Whether you're native to Wilmington or not, tell any local you're on the hunt for a fresh downtown dining gem and they'll all direct you to Dram Yard. Rustic, beachy décor and southern coastal flavors are the epicenter of this 2nd Street spot. Rouse your 'rents with the oversized tower of focaccia loaded with lemony, zippy za'atar seasoning and showered with fruity olive oil. To pair with the globally-infused eats, look to the lengthy lineup of suitable sippers. The herbal-scented Dram Affair with earthy Benedictine liqueur, gin, and mint has a delicately bitter bite.


East Oceanfront Dining
910-344-2513
blockade-runner.com/dining-br/east-oceanfront-dining

After a sandy-toed stroll on the beach, regale mom and dad with a memorable meal at East Oceanfront. Tucked inside the Blockade Runner (and bearing one of the best sunset views in WB), this lovely landmark is a no-brainer when it comes to exceptional cuisine and standout service. Literally everything on Chef Jess Cabo's cultured menu—which spotlights seafood and vegetarian dishes—is a work of art and rotates on the reg thanks to seasonality. Pull up the Pasta Fra Diavolo (North Carolina shrimp in a spicy marinara with squid ink pasta and herbs) to the picturesque garden deck and thank me later.

The Bridge Tender
910-256-4519, thebridgetender.com

A dock-and-dine steakhouse staple in Wrightsville Beach, The Bridge Tender has been dealing out solid southeastern favorites like velvety crab dip and Cajun-infused shrimp and grits since 1976. Elaborate plates include the grilled mahi with herby almond pesto, but for those especially fond of having their ocean-fare fried, the crunchy crab cake platter with natural cut fries and slaw is an old-faithful that lives up to its hype. Don't miss an opportunity to indulge in these tasty treats on Bridge Tender's breezy patio overlooking the serene Intracoastal.


True Blue Butcher & Table
910-679-4473, wearetrueblue.com

A one-stop shop that brings all your foodie fantasies to life, True Blue (and its team of talented professionals) dazzles every time. This refined restaurant places whimsical cuisine driven by the best ingredients, curated liquors, craft brews and wines alongside a full-service butcher shop boasting some of the most premium cuts of meat on the market. Expect familiar flavors with a New American twist like white cheddar "mac n cheese" with scallops, leeks, and a citrusy ginger reduction. For lunch, the Nashville Hot sandwich with housemade garlic pickles is a fiery fried chicken mouth bomb worth every bead of sweat.


Savorez
910-833-8894, savorez.com

Thanks to Chef Sam Cahoon's daringly beautiful Latin-American cuisine and its subtle southern swag, North 4th Street's Savorez has been a knockout since day one. First, your mom and dad will dig the colorful digs, then they'll fall head-over-mouth for the sumptuous coconut-ginger lobster ceviche partnered with thick-cut, flawlessly fried corn triangles. Go big and go brunch with magical morning features like French toast made with butter-seared Cuban bread, brown sugar, and cinnamon syrup). For dinner, the Tres Cochinitos—grilled pork loin over a black bean-bacon purée with warm pork belly salad—is a tasty tribute to Cahoon's Carolina roots.


The Basics
910-343-1050, thebasicswilmington.com

Traditional, yet contemporary, farm-to-table fare enhanced by a hint of twang? Yep, that's The Basics. Revered for bold dishes like tangy meatloaf and sugar-and-spiced-rubbed chicken with Hoppin' John (a pleasantly smoky Carolina classic composed of black-eyed peas and rice), this Front Street bistro's feasts are always on the money. The weekend brunch draws a crowd and the earthy, oatmeal pancakes dotted with blueberries and slathered with walnut butter are where it's at. On the savory side, the ginger-spiced crab cake benedict is a dreamy way to kick off the day.


Second Glass
910-399-7486, secondglasswinebar.com

Particularly if your parents are wine enthusiasts (or honor a veg-friendly diet), they'll be blown away when you treat them to Second Glass. Owner Celeste Glass is known around town for her expertise in the land of all things eclectic, and one look at this wine bar's menu and you'll understand why. Sample versatile vegan delights like beet and pistachio ravioli or house-made mushroom pâté with briny tapenade, but don't get too hooked on one item as small bites and entrées often alternate based on the season. Don't worry, as the name implies—the brews, bottles, and hand-crafted spirits are equally as unrivaled as the food.


Benny's Big Time
910-550-2525, vivianhoward.com/bennysbigtime

This imaginative South Front pizzeria (product of celebrity chef Vivian Howard and husband Ben Knight) is praised for its creamy house gelato and perfectly charred wood-fired pies drizzled with peppery hot honey. Though, let it be known: I believe a slice of the Talk'in Shiitake with sausage, fennel, and fluffy ricotta is so good it could cure Covid. Benny's became an instant success after opening their doors in 2018, and things haven't quieted down since. The pastas are supreme, but as far as playing splitsies goes—Benny's Chicken Parm with milky Stracciatella cheese, pickled peppers, and sage is a starter worth fork fighting over.


Grand Cru Food & Wine
910-679-4013, grandcruwb.com

Since giving rise to a new generation of boutique tapas restaurants in Wilmington, Grand Cru has been crushing the small plate game since 2016. And between the 300-bottle wine list, epic roster of Champagne, and 20-bottle, wine-by-the glass system, there's plenty of libations to wash them all down. The collection of cured meats and comprehensive selection of cheeses is a good place to begin, and the luscious butterbean dip screams spring. On the heartier end of the spectrum, the Asian-influenced braised short rib with spicy thin string beans and scallions is an umami explosion.