Perfectly Capable
08 Nov 2018
Managing Your Holiday Party Schedule
By Anne Postic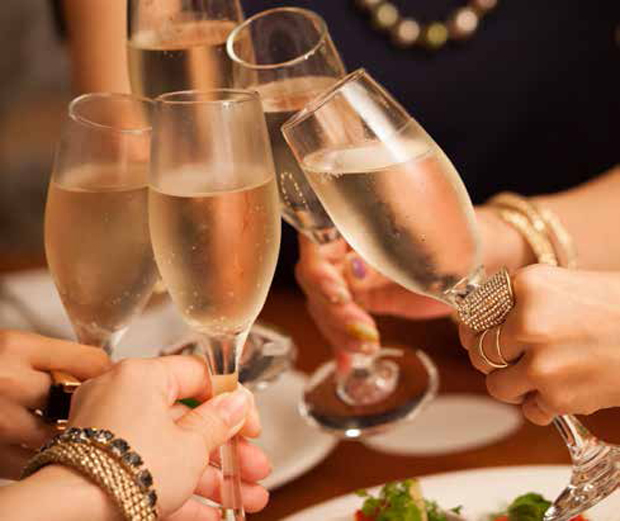 This holiday season, some of us will be thrilled with every party invitation and look forward to having somewhere to go five nights out of seven. The rest of us will long for the days of cozy nights at home and quiet conversations. Whether you love a party or dread it, how do you manage a suddenly full social calendar during an already busy time of year?
Let's get one thing straight: a party invitation is not a direct order. At least, it isn't a direct order to attend. You should respond accordingly, because your parents would want you to and so will your host. After all, a lot of planning goes into throwing a shindig, and no one wants to end up with two trays of extra rumaki and a couple gallons of homemade Chex Mix. (Well, actually? I do, but I love party food for supper, which isn't super healthy, so I don't recommend it.) But I digress.
This holiday season, take control of your social schedule, and don't be shy about putting yourself first! When you get an invitation, set it in a specified place on your desk. For emailed invites, make a special folder on your computer's desktop. While you should always R.S.V.P. as soon as possible, the holidays allow for a little wiggle room. If you promise not to tell anyone, you can wait a few days to reply, just in case you get another invitation you'd rather accept. Which brings me to my second point.
If you're tempted to accept more than one invitation for any given evening, resist! At the very least, carefully consider the ramifications. If one party is a drop-in from 5:30 p.m. to 6:30 p.m., and the other party is a cocktail affair that starts at 7:30 p.m., you could stop by the first party on the way home from work, go home and freshen up, and make it to the second party in plenty of time. But if the first party is at 6 p.m., and the second is a sit-down dinner starting at 7 p.m.? Pick one.
And don't dare try to leave one party early and show up at the second one late, thinking your hosts won't notice. They might not, unless you're one of eight people who do the same thing. Holiday hosts know it's a busy season, and they'll understand if you've already accepted another invitation for the same evening. And don't even consider trying for a third party on the same night. Any more than two and you are nothing more than a party inspector, destined to judge and compare. Where's the fun in that?
Pick and choose which events you'll attend and which you won't, but do remember the first rule of party club: Don't talk about Party Club! You don't need to tell your rejected host where you'll be instead (they might wonder why they weren't invited.) You don't need to complain about your schedule to anyone (they might wonder why their dance card isn't as full.) The only place to talk about a party is at the actual party.
Last but not least, if you really can't deal with any of the parties, skip them all! Stay home and watch holiday movies and eat popcorn in front of the fire. You can say "no, thank you" for no reason at all, as long as you say it nicely and thank your host for including you. And come January, when people are feeling lonely as they stare at an empty calendar, host your own little soirée without all the festive pressure. Happy holidays!