Prepping for Spring
03 Mar 2018
Layers and lace lead the way to sunny days
Photos by JENNIFER SIMPSON. Models Nicole Massimino and Matthew Angell. Hair by Amber Hunter, Hunter Garnett Hair Studio. Make-up by Amy Kennison. Location: Bellamy Mansion and Museum.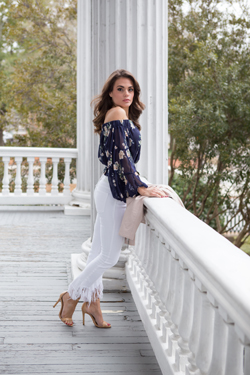 Floral off shoulder top, $35, Herbert faux-leather moto jacket, $148, White Frayed hem denim jeans, $88; all at A La Mode.
---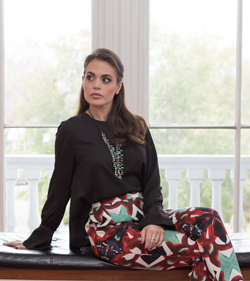 Butterfly print silk Emma Pant, $198, Adeline top, $185, Beaded necklace, $36; all at Meadowlark.
---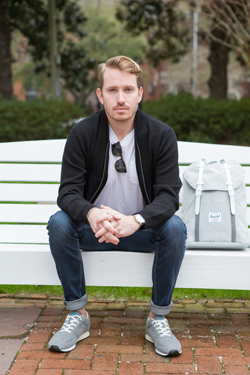 French Connection Zip Track sweater, $148, Richer Poorer pocket-tee, $32, Levi's jeans $69.50, Native sneakers, $75, Komono Sunglasses, $70, and Watch, $100; all at Bloke.
---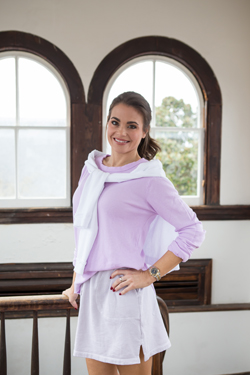 La Made lilac skirt, lilac long sleeve jersey tee, and white long sleeve jersey tee; all at CoolSweats at the Beach.
---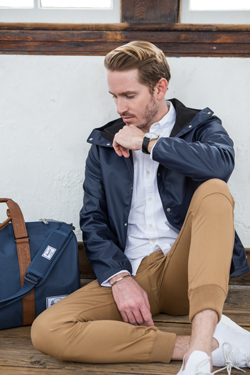 French Connection white Oxford, $88, Herschel Supply rain jacket, $100, Publish jogger pants, $90, Native knit sneakers, $90, Herschel Supply Duffel Bag, $85; all at Bloke.
---
Adrienne Fall in Love ivory tank, Hive & Honey Go To Leggings in olive, Majestic Bee necklace, Busy Bee necklace, Jack Rogers Nora Wedge in platinum; all at Honeybee Fashion.
---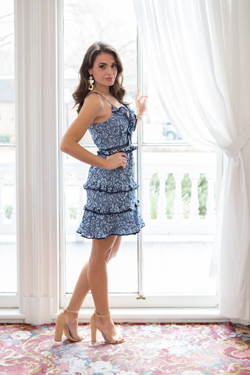 Keepsake dress, Schutz shoes, T. Marie Designs earrings; all at Zia Boutique.
---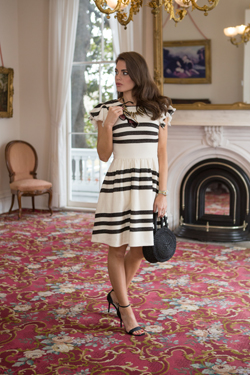 dRA Hague stripe dress, $155, Junkie Jewelry gold luster Quartz Spike necklace, $98, Dolce Vita Halo black satin Heel, $98; all at Elle.