Preventative Healthcare for Children
09 Nov 2015
Local experts give advice on the importance of vaccinations, new technology and getting proper amounts of sleep


By JESSICA SMITH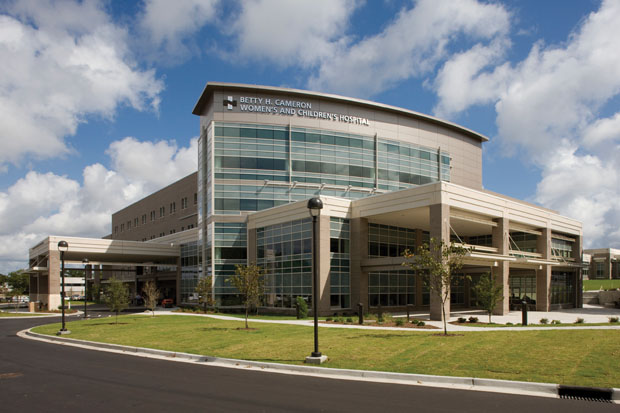 During the first year of a child's life, overwhelmed parents can be forgiven for feeling as if they practically live at the doctor's office – and that's for the lucky parents of relatively healthy babies.
Designed to monitor children's growth, nutrition, and development, pediatrician well visits typically take place on a monthly or bi-monthly basis during that period of rapid growth. After children reach two years of age, the American Academy of Pediatrics recommends annual well visits to ensure overall health.
Visits usually consist of a complete physical examination, including measurements of your child's height, weight and body mass index. Pediatricians give health screenings for potential issues, such as vision and hearing problems, and offer guidance about matters such as nutrition or home safety hazards. The doctor should be open to talking through any concerns you might have with your child's behavior, habits or development.
Because fostering an open dialogue with your child's pediatrician is so important, it's critical that parents find a pediatrician they can trust. Developing a long-term relationship can help parents overcome embarrassment or a fear of being judged for their choices or their children's behavior. Knowing your family well can also help your pediatrician be more observant in early detection of potential problems.
The Critical Importance of Vaccinations
Many well-child visits include routine vaccinations against infectious diseases, offered on a recommended immunization schedule published by the Center for Disease Control's Advisory Committee on Immunization Practices. "Immunizations are the poster child for what preventative care can accomplish. They are incredibly effective, the medical home run that we wish we had for other preventable issues, like obesity," says Dr. Thomas Paulson, Pediatric Intensivist at Coastal Children's Services.
In the last decade, the parenting community has become embroiled in a heated debate over the safety and efficacy of vaccines. In 1998, a British gastroenterologist published a study linking the measles, mumps and rubella vaccine to the rise in autism spectrum disorders. Although the study was later retracted, the misinformation gave rise to a wave of media coverage. Multiple later studies, including an exhaustive review by the Institute of Medicine, thoroughly disproved the theory.
Unfortunately, a sizable percentage of the population still believes that vaccines may cause autism or other developmental issues. While some worried parents opt for a staggered schedule, Dr. Paulson cautions against the practice. "Altering the schedule leaves children more prone to contracting a disease. By breaking up shots that could have been combined, your child is actually receiving more shots in total," he says. "More importantly, that window of unprotected time leaves your child vulnerable to getting very, very sick."
Today's vaccinations cover a variety of infectious diseases, including diphtheria, haemophilus influenza, measles, mumps, pertussis (whooping cough), polio, rubella, rotavirus, pneumococcal disease and varicella (chicken pox). In a retrospective study of data from 1888 to the present, vaccines were determined to have prevented 103 million cases of childhood diseases since 1924, and 26 million in the last decade alone.
With twenty years of experience in intensive care, Dr. Thomas Paulson now practices in the Pediatric Intensive Care Unit at New Hanover Regional Medical Center's Betty H. Cameron Women's and Children's Hospital. "Because I treat the sickest patients, I've witnessed firsthand the consequences of some of these diseases that aren't seen often by the general public," says Paulson. "These aren't colds. I've seen children die from chicken pox, measles and pertussis; I've seen children who ended up with permanent brain damage."
In North Carolina, children are not allowed to attend public or private schools or child care facilities unless they have a complete immunization record. However, some worried parents circumvent that requirement by claiming a religious exemption. Studies show that there is a higher risk of outbreaks for diseases like measles and pertussis in schools in which a high percentage of parents have exempted their children from vaccination requirements.
A rise in the percentage of unvaccinated children is believed to be a major contributing factor to the re-emergence of pertussis across the country, including the 2012 epidemic that saw more than 38,000 cases nationwide — the largest outbreak since 1959. "Parents need to know that we have the technology to save lives," says Paulson.
The Surprising Significance of Sleep
At the end of a busy day, when your children seem wired with energy and ever more resistant to going to bed, it's understandable that parents often give in to relaxing bed time — particularly on the weekends. However, research shows that establishing steady, regular sleep patterns is incredibly important, particularly for children.
Sleep is actually more restorative for children than adults, since children spend more than 40% of their sleep time (far more than adults) in the slow-wave stage of sleep, which affects the secretion of the growth hormone and helps brain synapses connect to form and consolidate a child's memories.
Dozens of studies have also linked obesity — both in childhood and even in adulthood — to a lack of adequate, restful childhood sleep. Sleep deprivation disrupts hormones which regulate hunger and appetite, elevates levels of cortisol in the body, and interferes with the regulation of glucose and insulin.
So how much sleep is enough? The National Sleep Foundation recommends 14-17 hours of daily sleep for newborns, 12-15 hours for infants, 11-14 hours for 1-2 year olds, and 10-13 hours for 3-5 year olds. For school-aged children, 9-11 hours of sleep per night is recommended until age 13. Teenagers need a full 9-10 hours a night, which many do not even approach.
For kids struggling in school or those who have difficulty with emotional ups and downs, gaining even one extra hour of sleep per night can make a dramatic difference. One recent study found that the loss of an hour of sleep is equivalent to the loss of two years of cognitive development the next day. In other words, your 6th grader may act — and perform in school — more like a 4th grader, simply from sleep deprivation.
"Lack of quality sleep can manifest in other symptoms besides excessive sleepiness," explains Kerry Lamb, Director of Respiratory Care and Neurodiagnostics Lab at NHRMC. "We see children with behavioral problems or academic issues, as there is a strong correlation between ADHD and sleep apnea. Up to 20% of children with ADHD also have this sleeping disorder, in which breathing pauses during sleep."
In October 2014, the Betty H. Cameron Women's and Children's Hospital at New Hanover Regional Medical Center opened a Pediatric Sleep Disorder Center to diagnose and treat everything from snoring and insomnia to night terrors and bed-wetting. The majority of their patients are diagnosed with sleep apnea.
In a culture where almost every parent has one nighttime complaint or another, how do parents know when to be concerned? If your child has a hard time falling asleep, wakes frequently during the night, or struggles with irregular sleeping and waking times, further study may be warranted. "Parents usually turn to their pediatricians for help when their child's sleep symptoms are worrisome or their sleep patterns become disruptive to the whole family. For instance, parents may be concerned that their child is snoring so hard that he or she wakes repeatedly during the night," says Lamb.
At the Pediatric Sleep Disorder Center, Board-certified pediatric sleep specialists conduct overnight sleep studies using a sophisticated polysomnography system to diagnose children with known or suspected sleep disorders. The sleep technician places small electrodes on the child's scalp, retreating to a hidden monitoring room to record the child's brain waves, breathing, muscle tone, airflow, heart rate, oxygen flow and arm and leg movement during sleep.
Children diagnosed with sleep apnea are treated in different ways depending on its cause, Lamb explains. "Perhaps they need an evaluation for removing their tonsils and adenoids, or if they have central sleep apnea or other obstructive sleep apnea, they might need a CPAP mask while sleeping."
The Betty H. Cameron Women's and Children's Hospital also offers a Pediatric Unit, Neonatal Intensive Care and the Nunnelee Pediatric Specialty Clinics (requires the child's pediatrician referral). A new Pediatric Epilepsy Monitoring Unit, which uses long term video EEG testing to record patients' brain waves during a stay, opened last fall.
"Seizures are sometimes hard to identify or diagnose," says Lamb. "When parents tell their pediatrician, 'Sometimes my child stares off into space for a while' or 'my child's left arm sometimes shakes uncontrollably,' they might not know these can be symptoms of seizure activity. With our monitoring equipment and specialized staff, we can determine if that behavior is related to seizure activity and get the child the proper treatment."
Parents are the indisputable experts on their own children's behavior. When parents can find a pediatrician to listen to and evaluate their concerns, their children are more likely to receive the best possible preventative health care.
---
Chronic and Complex Conditions
For families with children who suffer from chronic or complex conditions, it can be challenging to incorporate endless medical appointments and consultations into daily life. Fortunately, health care options have grown exponentially for children in the Wilmington area and surrounding communities.
Founded in 2010, the pediatric subspecialty group Coastal Children's Services has expanded pediatric subspecialty care in southeastern North Carolina. The group's physicians and nurse practitioners work with community hospitals, pediatricians and family practitioners to serve children throughout the region.
The group's providers travel to outpatient and satellite clinics and hospitals to treat their pediatric patients. Services are offered at Lumberton Children's Clinic and Southeastern Regional Medical Center in Robeson County, and Columbus Pediatrics and Adolescent Care in Columbus County. In Onslow County, services are offered at Onslow Memorial Hospital, Jacksonville Children's and Multispecialty Clinic and the Naval Hospital at Camp Lejeune.
"We are evolving into a regional hub for pediatric care, and we are continuing to recruit additional pediatric specialists," says Dr. Fernando Moya, Associate Medical Director of Neonatology at NHRMC Betty H. Cameron Women's & Children's Hospital, and President and CEO of Coastal Carolina Neonatology and Coastal Children's Services.
"Our continuing education events also bring in nationally and internationally known speakers. Exposing the local pediatric medical community to the latest research findings helps all children in our area benefit from receiving the best care."
Working in collaboration with the Betty H. Cameron Women's and Children's Hospital, providers from Coastal Children's Services help to staff the Pediatric Intensive Care Unit, the Neonatal Intensive Care Unit Developmental Clinic, Pediatric Inpatient unit and many of the Nunnelee Pediatric Specialty Clinics. The specialists provide neonatal medical services and pediatric endocrinology, pulmonology, gastroenterology, neurology and neonatology services.
Available by appointment through referrals from a child's primary care pediatrician, these multispecialty care teams help provide customized care plans for each child – and their family. For children with life-threatening complex conditions, as well as with chronic conditions such as diabetes or asthma, that is very good news indeed.