Our fashion experts have rounded up the must-have top fashion trends for spring
Photography by Jennifer Simpson. Model Victoria Vesce, Directions USA. Hair and Makeup, Blush Haus of Beaute. Styling and Decor, A Pop of Pretty Events. Shoot location, The Plant Place.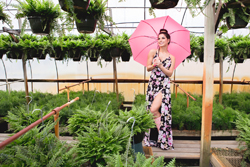 Yumi Kim Floral Kat Maxi Dress, $218, at Tres Bleu. Pink Hunter Boots, at Monkee's. Pink Flamingo Umbrella, at The Plant Place.
---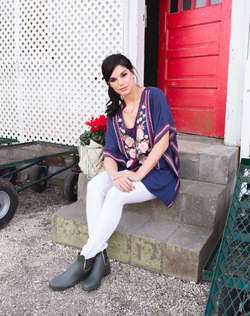 Floral Affair Tunic, $62; White Stretch Skinny Jeans, $54; Shine Project Necklace, $32; Jack Rogers Sallie Rain boots, $54. All at Honeybee Boutique.
---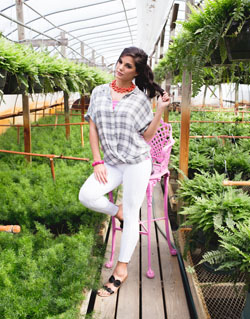 Plaid shirt with s/s twist, $76; Lysse zipper legging, $100; Mododoc orchid tank, $30; Organic Tagua Bracelet, $24; OnU Tangerine Tango "Why Knot" Necklace, $150. All at CoolSweats. Jack Rogers Sandal, at Honeybee Boutique.
---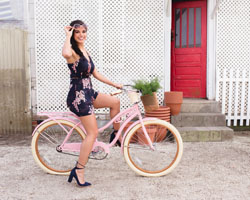 Rebecca Taylor "Phlox Flower Silk Romper", $375; Loeffler Randall "Rita Ankle Tie Pump", $350; Merewif Knot Cuff, $82; Andi Bracelet, $125. All at Oliver.
---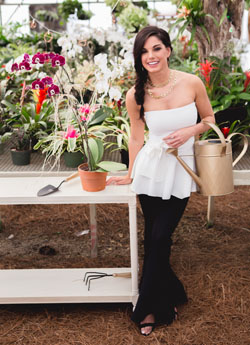 Strapless Ivory Knit top, $148; High-waist Enfold Pant, $178; Black Pointed Nubuck Strap Heel, $109; Gold necklace. All at Elle.
---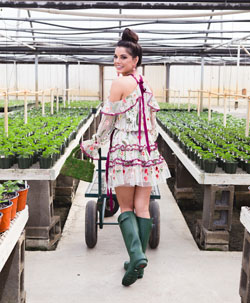 Alexis Adeline Dress, Beaded Tassel Earrings and Hunter boots. All at Monkee's. Moss purse planter, at The Plant Place.
---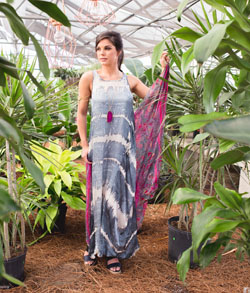 Biya Amerella Silk Dress, $397; Pink Agate Stone Necklace, $45; Pretty Persuasions Scarf, $22; all at Meadowlark. Matt Bernson Marseille Wedge, $178, at Tres Bleu.