The Inaugural Wilmington Fashion Weekend
29 Mar 2014
The Inaugural Wilmington Fashion Weekend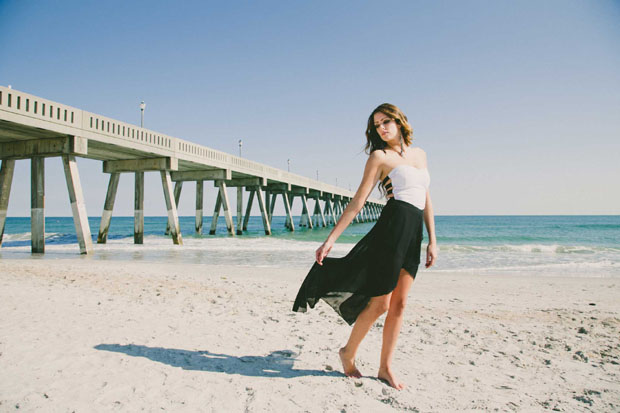 The Inaugural Wilmington Fashion Weekend will establish Wilmington NC as an important component of the fashion industry worldwide. The event starts on Thursday, April 3, 2014 and runs through Sunday, April 6, 2014. The four day celebration will feature 4 runway shows, a block party, an accessory trunk event, an Emerging Designers Competition, after parties and VIP press events throughout the city.
A series of special access events are also lined up including an opening night Cirque Du Soleil Social and a host of "Fashion Night Out" soirees sponsored, in part, by locally owned boutiques. We plan on attracting hundreds of visitors to Downtown WilmingtonandWrightsville Beach, helping the industry grow and continue to develop.
The charitable partner is Dreams Center for Education. Dreams provides free-of-charge, quality classes in the creative, visual and performing arts to over 500 economically disadvantaged children between the ages of 8-17, who might not otherwise be afforded the opportunity to experience the benefits of an arts education. Through artists-in-residence, youth entrepreneurship and public art opportunities, the Dreams Center transforms children in need into creative, committed citizens of our community.
At Wilmington Fashion Weekend, Dreams will be spotlighted to raise awareness of their efforts. A portion of the proceeds from the sale of each ticket will be donated to Dreams Center for the Arts. Continuing with their creative efforts, the kids from Dreams will also be one of the featured retailers at the accessory trunk show, Gold, Beads & Bauble on Saturday at The River Room on Water Street.
Emerging Designers Are you an emerging designer in Southeast NC? This show is all about showcasing your creativity and passion to residents, visitors, and local businesses. If interested in participating visit the website to register.
Want to Provide Hair & Makeup Services? WFW is looking to partner with phenomenal, local hair stylists and makeup artists who want to showcase their skills to Wilmington's fashion industry. All participating stylists and artists will have their names featured in the WFW guide that will be distributed throughout the event.
Casting Call for Models Join Wilmington's inaugural Fashion Weekend as a runway model! Models of all experience levels are welcome to apply.
Volunteers Do you love fashion and want to find a way to get involved? WFW is currently taking applications for volunteers. Show your support by getting involved.
Events Line-up Thursday, April 3rd
Opening night VIP Cirque du Soleil Social, Brooklyn Arts Center
Friday, April 4th
The Emerging Designers Show Curated by Edge of Urge at Battleship Park
Saturday, April 5th
The Live Swimsuit Issue: Swim & Resort at Battleship Park
The Night Life Couture Show at Battleship park
Local Love, Downtown Wilmington
Block Party
The Accessory Trunk Show at the River Room
Sunday, April 6th – Grand Finale
Spring /Summer 2014 live look book & awards ceremony
For questions or further information email khalilah@aboxedevent.com or call 910-319-3272. Visit wilmingtonfashionweekend.com for full details and registration forms.