Tiny producers offer big flavors

By Ann Marie Thornton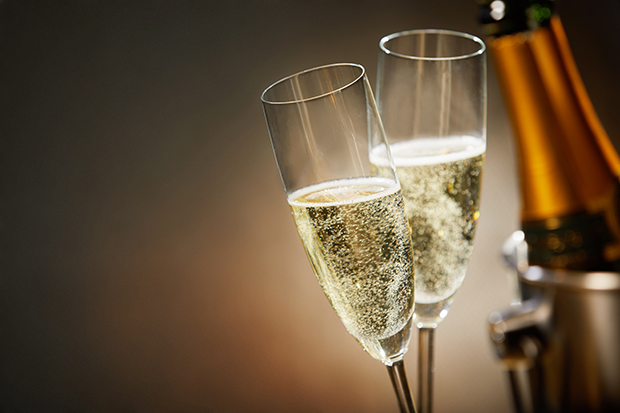 Ringing in the New Year will have special significance as we say good-bye to 2021 and look forward to less stressful times. By tradition, New Year's belongs to the tiny, effervescent bubbles of champagne and the joie de vivre they bring to an occasion. While it is easy to select a delicious Champagne from one of the larger producers, such as Vueve Clicquot or Moët Chandon, there are treasures to be found in selecting Champagne from smaller wineries.

Smaller producers of Champagne use grapes from fewer parcels and can often reveal the distinctive characteristics of local terroir. Wine regulations in the Champagne region decree which grape varieties are permissible to grow. Since Chardonnay, Pinot Noir and Pinot Meunier have long been considered the most suitable for creating the appellation's heralded beverage, they are approved varieties, and it is forbidden to plant other grapes in Champagne. However, it is permissible to have old vines and to this day, some vineyards in Champagne still have old, indigenous vines with nearly forgotten varieties, such as Arbane, Petit Meslier, Pinot Blanc and Pinot Gris, locally called Fromenteau. Although these ancient varieties may lack the structure and aging power that Chardonnay and Pinot Noir contribute to Champagne, they offer unique fruity characteristics and distinctive
local terroir.

Among the champions of these old varieties are twin brothers Philippe and Pierre Aubry of L. Aubry Fils in Jouy Les Riems. Their vineyards date back to 1790 and as they approached their 200th anniversary, the brothers began focusing on these old vines and including them in their vintages. Recently, I tried their non-vintage Premier Cru Brut, disgorged in January 2019, with an abv of 12.5%. Fifty percent of the cuvée is from the 2016 harvest and the other half is a blend of vintages dating back to 1998. The blend is 35% Chardonnay, 30% Pinot Meunier 45% Pinot Meunier, and 5% forgotten varieties of Arbanne, Petit Meslier and Fromenteau. This Champagne was bright straw in color, the most tinted of the champagnes sampled, likely a reflection of the high percentage of red grapes in the blend. The bouquet was floral, almost perfume-like, with aromas of lime, pear, mushroom and dry biscuit. Highly approachable, the Champagne was nicely balanced at brut with lower acidity but perhaps more tannins than others.

Another grower-producer using indigenous varieties is Philippe Fontaine from the Côte des Bar region in the southern reaches of Champagne. The Fontaine "Cuvée des Lys" Brut 2015 is not only an uncommon Blanc de Blancs, a white Champagne from white grapes, the blend is all Pinot Blanc, a rarity in Champagne. Adding to the distinctiveness of this single-varietal Champagne, the Cuvée des Lys is also a vintage Champagne pressed from the 2015 harvest. Warm aromas of toast and almonds are followed by a creamy mouthfeel with cinnamon spice and bright acidity. This is a flavorful Champagne that could easily accompany cheeses, a light autumnal meal or a dessert of butter cookies or fruit pastry.

A more traditional approach, the Le Mesnil Blanc de Blancs Grand Cru Brut Champagne is pure Chardonnay. This Champagne is produced by a cooperative of Grand Cru vineyards in the village of Les Mesnil-Sur-Oger in the prestigious Côte de Blancs regions of Champagne. The area is known for its exceptional Chardonnay, and this is a blending of specially selected parcels focusing on the local terroir. A blend of vintages with about 90 percent from the 2014 vintage, this Champagne also includes equal measures from 2010 and 2013. With a dosage of 9.6 grams per liter residual sugar, this champagne was the sweetest of the three, yet balanced with acidity. A pale straw, it has delightful aromas of buttery, flaky French pastry, shitake and citrus. The mouthfeel is creamy with a hint of caramel. It would pair easily with savory crepes or other creamy, cheesy dishes.

The key to identifying Champagne from small producers and finding your own treasures is interpreting the labels. Groups of growers such as Le Mesnil who aggregate their harvests and produce wine under one brand are called Coopérative Manipulant and their labels carry that phrase or the mark CM. Grower-producers, such as Phillipe Fontaine, who are using a minimum of 95% estate-grown grapes, are labeled RM for Récolant Manipulant. These wonderful Champagnes were all found locally and in the $45-55 range, but sometimes a good bit of the pleasure in trying a new wine is the journey. Here's wishing you all a happy and healthy 2022!

Holding certifications from the Court of Master Sommeliers, the American Cider Association, and the National Association of Cider Makers (UK), Ann Marie Thornton and her husband David grow over 60 varieties of Southern heirloom and cider apples, and are the owners and cidermakers at James Creek Cider House in Cameron.