16th Annual Pink Ribbon Events
30 Sep 2013
SPONSORED EVENT
16th Annual Pink Ribbon Events
By JAMIE THOMPSON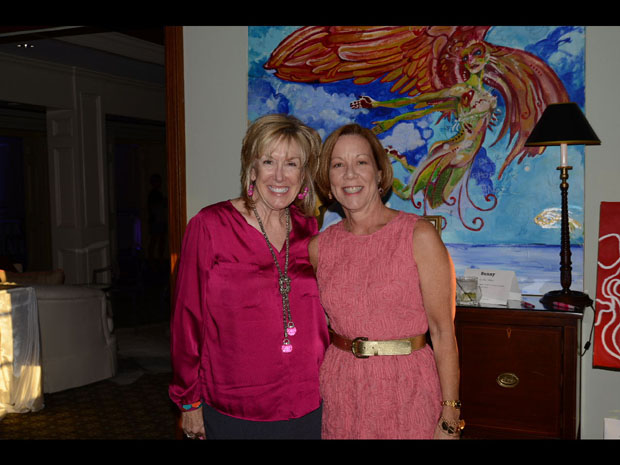 Since its inception in 1998, the Pink Ribbon events and donations have raised more than $1.5 million to provide funding for mammography screenings, early detection of breast cancer, the Healing Arts Network at the NHRMC Zimmer Cancer Center and Comfort Bags for women in community.
Proceeds from Pink Ribbon Project provide funding for local women, without health insurance or other financial resources, to receive mammography screenings at one of five (5) approved NHRMC regional sites. On average, the Pink Ribbon Project helps more than 900 uninsured women each with mammography screenings as well as funding for any diagnostics that may be required for a suspect result.
Donations to the Pink Ribbon Project also fund the purchase and distribution of over 5,600 Comfort Bags to area women as they undergo cancer treatment. Distributed by the NHRMC Zimmer Cancer Center and area physician groups, the Pink Ribbon Comfort Bags are designed to bring comfort to women as they traverse through their cancer journey… from diagnosis to treatment. Items included in the bags are:
There's No Place Like Hope, a guide to beating cancer by Vickie Girard;
A pink fleece blanket to keep patients warm during treatments;
A small pillow to use during chemotherapy and as a cushion between the seat belt and chest after surgery;
A Pink Ribbon Daytimer® planner to keep track of appointments and write down questions for their doctor;
A satin pillowcase for comfort after hair loss and an herbal eye pillow to help with relaxation;
The Satin Pillow, a book of helpful, non-clinical information and resources by Alyson Barnard and Jocelyn Lynch.
Other necessities like a soft toothbrush, Avon® lip balm and hand sanitizer.
Event Now on Two Different Dates!
Thursday, October 3, 2013
11:00 Luncheon with Author Emily Giffin
Laugh with Emily, browse and buy at exclusive purse silent auction
Wilmington Convention Center
Friday, November 1, 2013
6:30 Cocktail Party and Jewelry Auction
Fabulous food stations, entertainment by Bibis Ellison and a spectacular jewelry auction
Country Club of Landfall
Featured Author, Entertainment & Artist for 2013
Lunch will feature an exclusive purse auction and author Emily Giffin. Emily Giffin is a New York Times bestselling author, whose first book Something Borrowed, was also reproduced as a film.
At the evening cocktail party, guests will enjoy delicious food stations, a silent auction of jewelry and live entertainment from, a local favorite, Bibis Ellison.
The signature art work this year is by local artist Crystal Sanders. Thirty-four years ago when Crystal was born doctors told her mother that she would never sit up, never walk, and she was eventually diagnosed with Moebius syndrome, a rare neurological disorder. These days Crystal is spreading a much different message than the one her parents received when she was born through vibrant water color paintings sure to make you smile.
To find out more information about Pink Ribbon Project: jamie.thompson@nhrmc.org or 910-815-5042. Sponsorships and tickets may be purchased at www.nhrmcfoundation.org.