There are more sides to a coin than just heads and tails
By CAROLINE GOBBLE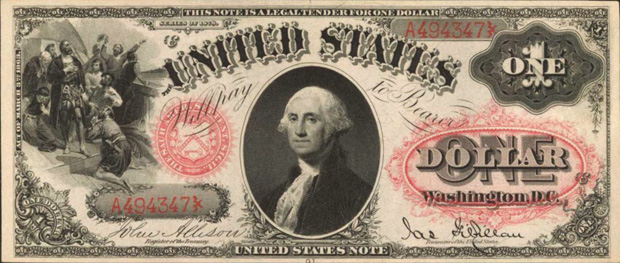 "Numismatics is the Hobby of Kings" is an old saying, but for one North Carolina native, a hobby turned into a lifelong passion and career path. The American Numismatics Association (ANA) defines a numismatist as "one who studies money in any of its forms. Numismatists often specialize in certain areas of numismatics such as coins, medals and tokens, or paper currency."
Robert Powell began collecting coins at a very early age after inheriting his late father's collection. As a teenager, he began to attend shows around the country, both buying and selling coins and currency. His passion continued throughout his undergraduate studies at the University of North Carolina at Charlotte, where he earned a Bachelor of Science in Business Administration in Finance. During his undergraduate years, Powell continued to develop his passion for coins and currency as he interned with several major firms across the United States. He later went on to earn a Master of Arts degree in Museum Studies from the University of Oklahoma.
"Upon graduation [from UNCC], I accepted a position as a buyer for Heritage Auctions, the world's largest rare coin dealer and collectibles auction house in Dallas, Texas," explains Powell. "I rose through the ranks in the company, reaching the position of Director of Numismatics-New York where I was responsible for all coin, bullion and currency transactions in the New York City office. During my tenure, I had the pleasure to both purchase and auction many of the world's rarest and most desirable coins."
In 2014, Powell returned to North Carolina to establish his own firm, Robert Powell Rare Coins, which he has operated ever since in addition to other entrepreneurial ventures. "I still consult and represent several national firms in a variety of manners due to my extensive knowledge and reputation within the industry," says Powell. "We operate as a small boutique office offering a comfortable yet discrete setting for our clients. Our firm is designed to both purchase collections and help collectors build high quality rare coin collections."
The firm, which has a particular emphasis on collectors in the South, does not keep a large retail inventory, but if there is a particular rare coin a client is looking for, Powell and his staff have the expertise to know where it can be found. Robert Powell Rare Coins also has a great network of jewelry and diamond dealers, particularly within New York, California and Florida. "These connections have allowed us to add watch and diamond buying to our resume, which now makes up around 25% of our total business," explains Powell.
One of the services Powell's firm offers is appraising, and all items appraised are described and valued in a professional bound format. Appraisals are done by appointment only, at an hourly rate plus any travel costs if not done at the firm.
In regard to explaining the value of a coin, Powell explains, "Like any market collectible, items are supply and demand based. While some numismatic items change dramatically in price, others are fairly stable. Condition is key when evaluating coins. Coins are graded on a 70 point scale and the difference of one grade dramatically impacts value."
He also says, "Rare coins have always performed well over time, but most coins change very little in value. Numismatic value is based on rarity and grade and not dependent upon financial markets. Bullion based products fluctuate with the market and the value will probably increase over time, but value is dependent on timing."
The ANA explains that there is more to a coin than just "heads" or "tails." The Obverse side, or heads, includes the field, rim, legend, design or device, motto, mintmark, denomination, and designers' initials. The Reverse side, or tails, includes the design or device, legend, edge, field, date, motto, and rim.
Powell says, "We love buying United States currency as it is something nearly everyone handles on a daily basis. We are particularly interested in pre-1928 large size currency, which began issuance by the federal government during the civil war. These pieces exhibit great artwork and are popular with collectors today. We do not limit our buying to large size notes, however. We are happy to buy all collectables: small or large in size, national, obsolete, confederate, fractional and world banknotes. We particularly like buying notes issued in North and South Carolina."
After the firm purchases coins, currency, or diamonds, they maintain some coins in their inventory while others are sold to collectors and dealers who specialize in specific market segments. 910-777-5910, pqnumismatics.com