A Tour of Cape Fear's Craft Beer Scene
26 May 2023
Where patrons find a sense of community and microbreweries find collaboration over competition

By Carin Hall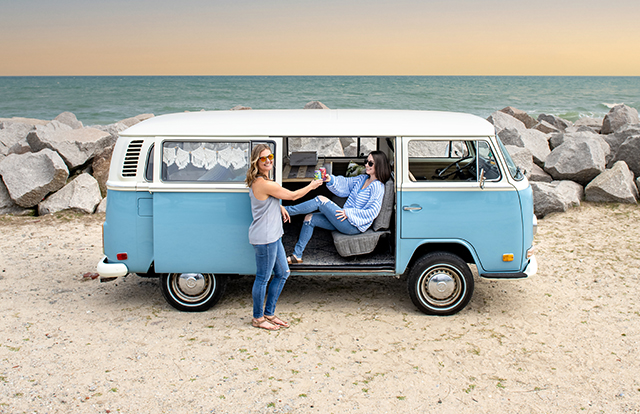 "Third places," a term coined by sociologist Ray Oldenburg, refers to places people spend time outside of the home ("first" place) and work ("second" place). These places can take various forms (cafés, churches, clubs, bookshops, parks); are designed for leisure and socializing; and play a crucial role in strengthening our sense of community. Think Central Perk in Friends, Arnold's Drive-In in Happy Days, or Cheers in…Cheers. But, in areas where everything is less accessible by foot, coupled with the rise of our time spent in virtual spaces, these spaces seem increasingly sparse.

Microbreweries, I would argue, are quickly becoming the new quintessentially American third places. Popping up as local hot spots and as an attraction to tourists, their casual yet trendy atmosphere is generally welcoming to all ages and families (even the dog). They're places that invite you to stay, to play a game, to talk to others, and where you'll find regularly occurring events like market popups, ping pong tournaments, trivia nights, goat yoga, and so on. And with around 20 diverse microbreweries around Wilmington, there's something for everyone.

Particularly unique about the industry, and in the Cape Fear region, is the strong interconnectivity among fellow brewers. Through the Cape Fear Craft Beer Alliance (CFCBA), breweries, bottle shops and other craft beer businesses work together to build a stronger beer community. And they do that through advocacy, education and promotion.

"That's very unique to our industry as a whole," says Ellie Craig, President of CFCBA and Sales/PR Manager of Front Street Brewing. "The craft beer community does not have the attitude that 'my beer is better than your beer.' It's more about working together to make truly good beer. We're always excited to have more people to collaborate with, and to get more visitors and locals alike excited about craft beer because we really do have some phenomenal breweries in our region."

As proof of its commitments, the CFCBW recently continued its annual Craft Beer Week tradition, an impressive 10-day celebration (March 24–April 2) that included an Ultimate Brewing Championship competition; a Craft & Cuisine event featuring 19 food and beer pairings from local chefs and brewers; and a limited-edition collaboration brew, Future Fuel, from which net proceeds were donated to NourishNC.

"It's exciting to see how embedded in the community we've become," says Craig. "Breweries are increasingly becoming places people gather regularly, celebrate life events and get involved with local initiatives," which Craig notes has included the Alliance's ability to raise hundreds of thousands of dollars for local nonprofits throughout its tenure.

Now, for the fun part

For the sake of exploring Wilmington's beer scene myself (and responsibly), I decided to ride in style on a vintage VW tour bus with a local brewery tour company owned and operated by Rachel O'Holla. Although she offers a variety of customizable experiences, brewery tours are a local and personal favorite.

"My tour groups are always a blast, and we have a great time getting to know each other while exploring," says O'Halla. "The majority of my groups are locals who have friends or family visiting from out of town. It's the best way to show off what local brews Wilmington has to offer."

Although there are so many great locations to visit, we'll explore just a few to illustrate the diversity and broad reach craft breweries have in the Cape Fear region.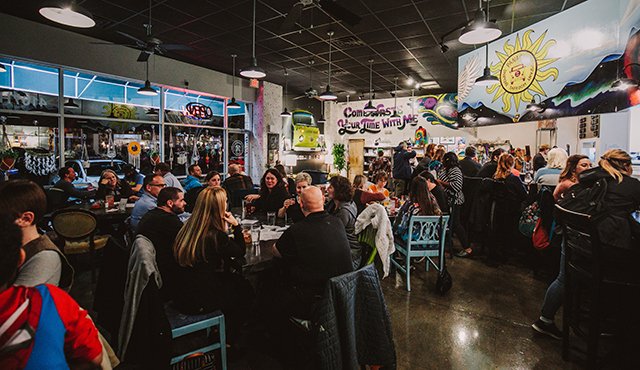 FRONT STREET BREWERY

Starting with the "OG," Front Street Brewery (FSB) is Wilmington's longest-operating brewery, celebrating its 28th anniversary this June. Located in the heart of downtown, FSB became the 7th brewery in the state to produce craft beer in 1995. Today, FSB is not only known for its award-winning craft beer and full menu but is also recognized as one of the top bourbon bars in America by the Buffalo Trace Bourbon Review.

According to Craig, "Our Brewmaster, Christopher McGarvey, has an exceptional palate. He has created a unique drinking experience for our guests by pairing our beers with whiskeys, resulting in a third flavor."

Under new ownership in 2004, one of FSB's primary goals is to foster a sense of community and collaborate closely with other businesses in downtown Wilmington, which often entails sharing ingredients or assisting each other in sourcing products within their network.

"That sort of set the tone for who we are as a company," says Craig. "We care about our community and their successes because we believe 'a rising tide lifts all boats.'"


PANACEA BREWING COMPANY

For something different, Panacea is a must-stop, featuring a full vegan menu, elderberry syrup, and both non-alcoholic and hard kombucha brews in addition to craft beer. In 2016, husband and wife Artie and Robin Hill began selling kombucha at farmers markets out of a custom tap system built on the side of their 1975 Volkswagen Westfalia (aka "Boochbus"). As of 2020, they also have a beautiful space of their own on Oleander Drive, where the face of Boochbus has become part of its unique indie décor.

As the first restaurant in Wilmington to offer a solely vegan menu, Robin says she's seen demand from locals truly invested in their alternative offerings. And, as you can guess, the name was inspired by their mission.

"We see food as medicine and we wanted to create an environment where everyone can feel good, whether it's through a gut-health beverage like kombucha, our elderberry syrup to combat a cold, vegan comfort food or just having a place to relax while sipping a beer," says Robin.

Keep in mind, Panacea's canned non-alcoholic kombuchas also serve as a perfectly refreshing and legal option to bring to the beach. They also happen to feature designs from a local, renowned artist, Matt Ebbing, Founder of Creature Theory.


WILMINGTON BREWING COMPANY

Less than a couple miles away is Wilmington Brewing's new tap room, The Venue, which aptly lives up to its name as an ideal location to host private and community events such as weekly live music and food trucks, as well as a monthly book swap supporting the Cape Fear Literacy Council.

"Community is a big part of our business so if we get to help others celebrate each other while enjoying some beers, then we think we have succeeded as a company," says Michelle Savard who owns and operates the brewery with her husband, John. Together, the couple learned a lot about beer after living in Asheville but ultimately decided to open shop in their hometown.

"We're proud to be a part of CFCBA and love being able to collaborate, and work with other breweries in the area," says Michelle. "Everyone is so talented and has such great ideas. It's an amazing thing to see local businesses working together to have a positive impact on the brewing industry."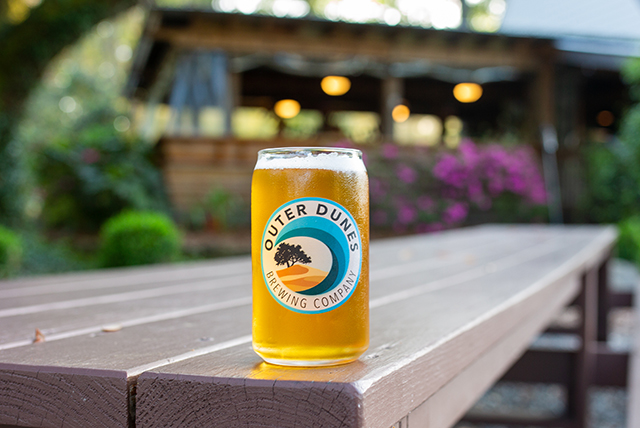 OUTER DUNES BREWING COMPANY

Now for some ambiance. Somewhere between Ogden and Porters Neck sits a picturesque venue owned and operated by husband and wife, Phil and Ellie Mabe. Its outdoor beer garden space is full of ancient oaks and a variety of native flowering shrubs and trees, including a loquat tree that produces fruit they plan to harvest for a microbrew.

"Outer Dunes is an oasis located on the outskirts of Wilmington," says Ellie. The outside venue is a great space to accommodate up to 200 people, in addition to their smaller venue, the Beach House, which seats up to 50.

Like the others I spoke to on this tour, Ellie describes the value of being part of a strong network like CFCBA.

"With so many breweries in town, it's a great way for us all to collaborate and work together," she says. "Wilmington truly is a craft beer destination, and we're excited to be a part of it."

That seems to be the common theme. As Wilmington's microbrewery landscape expands, so, too, does the camaraderie among its small businesses as well as residents seeking a third place—cue the intro song to Cheers—"where everybody knows your name."