Blissful Endeavors
29 Dec 2016
Life's calling sometimes requires perseverance and learning to overcome obstacles
By KIM HENRY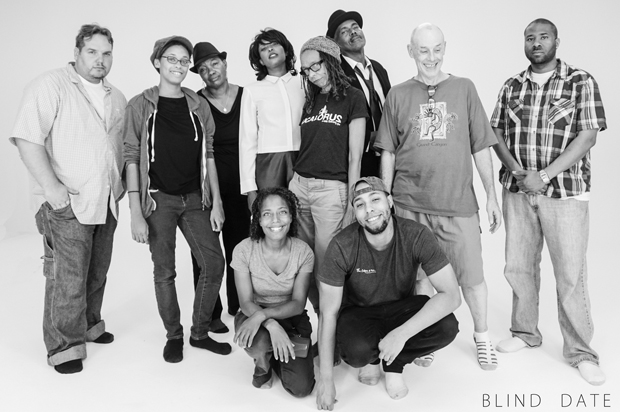 "If you follow your bliss, you put yourself on a kind of track that has been there all the while, waiting for you." The words of American mythologist Joseph Campbell aptly reflect the intrepid life of local African American photographer, screen writer and film maker, Alicia Inshiradu. From the stilted segregation of 1960's North Carolina, to the vibrant diversity of New Jersey, from receiving a Masters in Creative Writing, to being the mother of three, Inshiradu has carved her own unique path to finally fulfilling her life-long pull to write, direct, produce and edit her own film.
Inspired by the 100 Word Film Festival in Charlotte, Inshiradu developed the seed of an idea to meet this exact word count, and 'Blind Date' was the successful result. This seven-minute movie reveals a former model-turned-photographer reminiscing over the day she met her saxophonist-composer husband of ten years. The romantic short explores various relevant issues, as we follow the female protagonist through eleven different outfits and seven wigs, while she tries to decide who to be for her first blind date. The heroine finally settles on a look, only to open her door to a suave musician who challenges every notion she may have previously held about self-identity, with a surprise of his own.
Her moving final line, 'He taught me to see,' leaves the audience with a whimsical smile and some interesting questions to ponder over. But one would have to see the film to fully grasp the extent of the twist. Having already been accepted into three different film festivals, including The Black Film Festival, which Inshiradu was a co-founder of back in 1998, it's likely that there will be many more opportunities to experience this film in the future.
"Blind Date encompasses a number of things that have always been on my radar - fashion, modeling, design and our sense of self," smiles Inshiradu, with her signature fedora and eclectic jewelry. "I have always been very out of the box. As an African American growing up in the 1960's I was continually labeled but I always refused to accept this - labels create limitations."
Forging her own path with the intuition of a true artist, Inshiradu's journey has taken many twists and turns. "I always knew I wanted to write, but I had no idea how it was going to unfold. My meditation practice has helped me find clarity and my true creativity," she shares.
After attending a segregated school in Kinston NC in the 1950's, Inshiradu moved to New Jersey with her mother and younger sister for 10th grade, as there were no high schools for African Americans in Kinston. Inshiradu was already heavily into designing her own clothes and rocking her own style, so it was no surprise when she enrolled at the iconic Barbizon School of Modeling that was just across the Hudson River.
The assassination of Martin Luther King in 1968 was a coming-of-age experience for Inshiradu. Sporting her first Afro, she went to a historically black college where she majored in Speech Therapy. "I should have chosen Speech and Theatre," says Inshiradu with the wisdom of hindsight.
However, she married, raised a daughter and two sons, worked in the NYC public school system, and went through various stints as fashion model, performance poet, and cultural events organizer. Fast forward to 1996 and driven by her passion for writing, Inshiradu applied for a Masters in Creative Writing at UNCW and was immediately accepted. She moved to Wilmington with her three children, taking a step closer to what she instinctively knew she should be doing.
While juggling motherhood and teaching, Inshiradu wrote her thesis, What The River Knows. "This is a work of fiction but contains a lot of research into the riots of 1898. It's a story that needs to be told, especially in today's climate, and it's my next project," explains Inshiradu with determination. Set against the backdrop of the historic White Supremacy insurrection in 1898 Wilmington, the fictional drama reveals the final six months in the lives of a black married couple. The young protagonists are both killed in the November 10th bloodshed, but their baby survives, and it is at a celebration of this character's 100th birthday that the film begins and ends. "Although What The River Knows is set around the riots of November 10th 1898, it is primarily a symbolic clearing and release of a troubled past, while honoring the wisdom and consciousness of the resilient human spirit," says Inshiradu sincerely.
At 65 years old, Inshiradu is a welcome reminder that it is never too late to become what you might have been. With several other movies in the innovative Inshiradu pipeline, she has found her bliss and is loving every minute of it. "Our purpose is to create. We are all co-creators of this world. I have finally hit upon who I am as an artist and I wish the same for every person."