Brightmore of Wilmington
03 Mar 2021
Ideal retired living in the Port City

By CAROLINE RUTLEDGE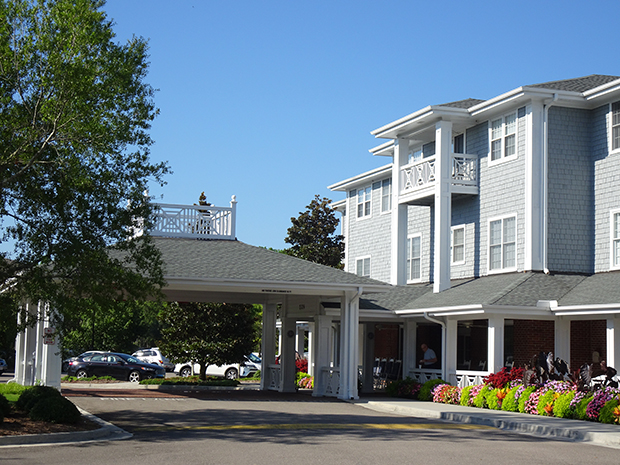 Wilmington, the Port City, is an ideal community for retirement living from the beaches and golf courses to the Downtown Riverwalk and arts scene. In fact, Wilmington has been named one of the 100 Best Small Art Towns in America. It is also the perfect place for seniors looking for independent or assisted living choices, and Liberty Senior Living's Brightmore of Wilmington is a community that is ideal for retired living in the Port City. Though we have been living in unprecedented times and unchartered territories during the global pandemic the past year, "Brightmore continues to be the longstanding choice of Wilmington residents," explains the community's Website. "With its recent renovations preserving its stately elegance (completed in early 2020), Brightmore of Wilmington continues to provide a strong sense of engagement and comradery within its community."

Brightmore of Wilmington offers a continuum of retirement choices including Brightmore Independent Living, The Kempton at Brightmore Assisted Living, and The Commons at Brightmore Personal & Memory Care. All three communities are in midtown Wilmington on a 13-acre campus situated near shopping, medical, and cultural opportunities.

According to Georgia Blankenship, Brightmore's Executive Director, "Brightmore is known for its open and welcoming atmosphere. The entrance and front lobby have an elegant appeal that attract those that enter. We have beautiful luxurious apartment homes with many amenities."

"Some of our amenities include a full Wellness program with personal trainer, multiple equipment and exercise machines in our cardio rooms, Life Enrichment programs, transportation, 24-hour-maintenance and security, housekeeping, a heated pool, and a beauty shop," says Blakenship. Residents have many outdoor amenities as well including a pergola, outdoor seating with fire pit, putting green, Bocce ball court, walking paths, a garden area, and shuffleboard.

Brightmore, along with other Liberty Senior living communities, offers a "multi-dimensional and comprehensive wellness program designed to fully immerse you in a well-rounded program where you can achieve an exceptional feeling of well-being and a high sense of self-efficacy." INSPIRE stands for: Inspirational, Nutritional, Spiritual, Personal, Integrative, Rehabilitative, and Educational. Brightmore's wellness program offers activities such as Arthritis Aquatics, Water Aerobics, Aquatic Tai Chi, Land-based Tai Chi, Balance, Yoga, Strength Training, and Line Dancing. Ageless Grace classes allow residents the opportunity to combine physical exercise with brain stimulation. Residents also have the option for meditation classes.

Dining experiences at Brightmore offer nutritional education, socializing, fellowship, and high-quality meals. "We offer lunch and dinner in our formal dining room with a soothing ambiance including chandlers and fireplaces," says Blankenship. Residents can also take advantage of hands-on learning through Teaching Kitchens, which provides a platform for residents to explorefood, culinary and nutrition literacy that will positively impact food choices and experiences.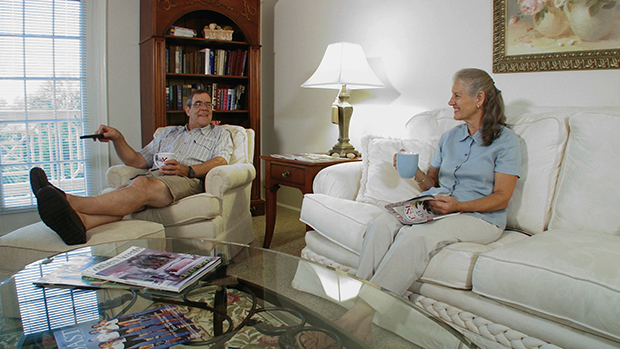 Though the amenities, services, and accommodations at Brightmore of Wilmington go above and beyond to meet the unique needs of the community, the residents are what truly make Brightmore an incredible and meaningful place to live. Whether it's helping lead a non-denominational church service to attending monthly social events to taking a nutrition class, Brightmore has something to offer for everyone.

According to Blankenship, "The residents of Brightmore come from different backgrounds and love to share their experiences and life stories with each other. This may be over dinner or during an evening cocktail hour. Residents love the ever-changing list of activities, places to go and events to see. There is a resident that is 104 years old who walks the Brightmore campus daily with a smile on his face. Our Olympic swimmer enjoys a swim in the pool daily. The residents enjoy time with staff and want to stay healthy and active. They are excited to see what every new day brings."

While cultivating meaningful experiences and relationships within the Senior Living community, Brightmore of Wilmington shares sponsorships for culture and the arts within the greater Wilmington area. Brightmore participates in the Osher Lifelong Learning Institute (OLLI) at UNC Wilmington which provides educational opportunities to adults over the age of 50. Residents also participate in Senior Beach Day with Ocean Cure, a non-profit organization based out of Carolina Beach, NC. Brightmore also partners with Alzheimer's of North Carolina, now Dementia Alliance of North Carolina, and The Parkinson's Association to assist with fund raising. Residents participate in other local charity walks, and several residents volunteer at the local hospital.

Whole-person wellness, distinctive dining, and an engaging lifestyle. Welcome to Brightmore at Wilmington, which, according to Blankenship "is a wonderful place to start living the second half of life."

Brightmore of Wilmington, 2324 41st St, Wilmington, NC, 910-350-1980, brightmoreofwilmington.com.