Deck the Halls With These Creative DIY Decorating Ideas
01 Nov 2023
Bringing the outside in can add a personal and unique touch to your holiday decorating that won't break the bank
By Jen Reed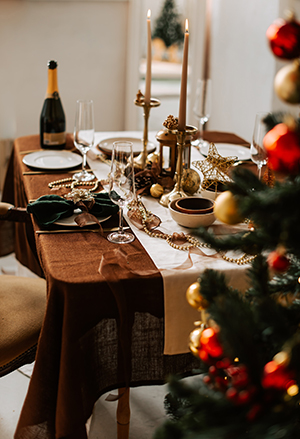 Decorating for Christmas is not always an easy feat. Sure, you could go traditional and grab a single Christmas tree and throw some ornaments on it. But many of us have loftier ambitions for our holiday décor. We don't want our homes to meet the bare minimum standard for the holiday season. We want them to be thoroughly decked out with Christmas cheer—and ideally, we want them to look good, too.
If you're saying to yourself, "I'm not a designer and could never get my place holiday-ready the way a professional could," guess again. Sure, a professional designer could get everything in order in a flash, but for most of us, that's just not in the budget. So, where do you find inspiration?
With Christmas décor ideas abound, we spoke to some local designers to make the journey a little easier. We asked them to share some holiday decorating ideas that anyone can do to bring their home to life. The inspiration? Bringing the outside in. Here are 10 things you can do to get your home holiday-ready with your personal touches:
1. Cluster a few Christmas trees together: Consider grouping multiple Christmas trees of varying heights and decorating them with a similar theme. This adds a striking touch to your home décor. It creates an illusion of your little holiday forest that can tell your story, whether through meaningful decorations, color schemes, or anything in between.
2. Put a tree in every room: Don't limit yourself to just one tree in just one room. Placing a tree in multiple rooms in your home can spread holiday cheer and allow you to create unique looks by varying the size and style of each tree. Determine which rooms you and your family spend time in the most and use those rooms as your canvas. Tie them together with similar decorations or create an entirely different look in each area.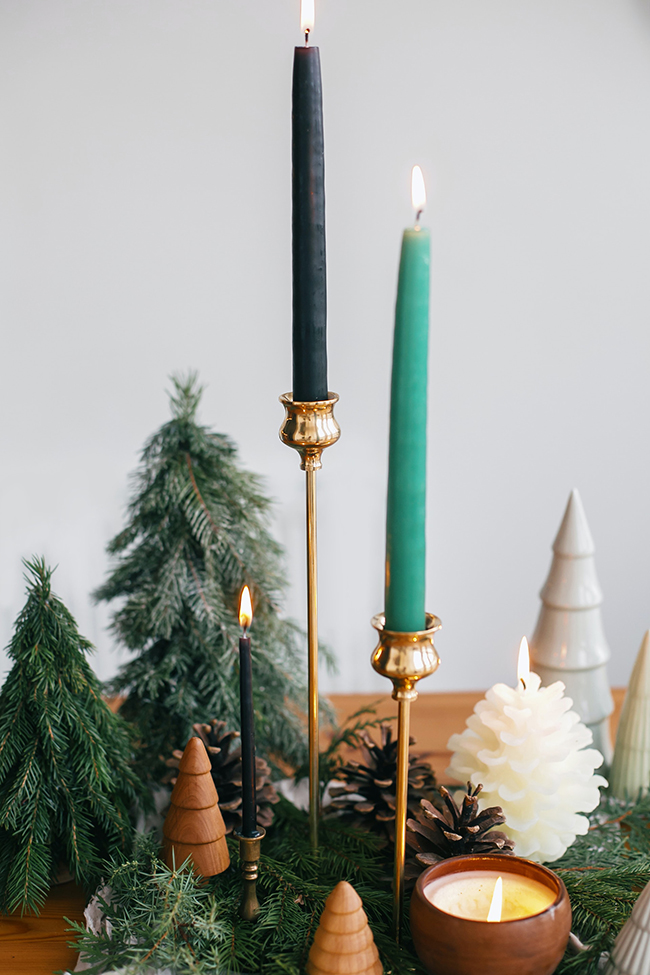 3. Drape garlands over your light fixtures: To make a statement, drape garlands over bold light fixtures. This unexpected touch adds a festive vibe but be cautious not to place anything flammable near hot fixtures. In the spirit of DIY, you can forage for hearty foliage in your yard and create a stunning garland with little effort.
4. Garnish your gifts with herbs and dried fruit: Make your wrapped gifts double as decorations by adding dried fruit slices, herbs, or greenery to the packaging. It adds an organic and colorful touch.
5. Top your candlesticks with ornaments: Repurpose old ornaments by placing them on top of candlesticks. Mix and match candlestick shapes, sizes, and colors, and scatter them around your home or create a centerpiece.
6. Put a wreath in every window: Hang wreaths in every window of your home to add a charming touch. You can complement them with candles and brightly colored ribbons.
7. Forage for decor in your backyard: Gather natural decor elements like holly, magnolia branches, and winter greens from your backyard to save on decorations and create a rustic holiday look.
8. Hang a garland above your bed: Give your bedroom a dose of holiday cheer by hanging a garland over your bed. You can mount it on the wall, drape it along the headboard, or use it to decorate an above-bed shelf.
9. Fill your home with candles: Candles create a cozy atmosphere during the holidays. Use all the candles you have or buy some new ones, including unscented or LED options for subtle lighting.
10. Visit garden centers for décor: If you don't have access to natural decor elements in your yard, consider visiting garden centers for holiday foliage, candles, and other decorations. You can find affordable options to create a meaningful holiday look for your home.
Whatever you choose to do to prepare your home for the holidays, remember to have fun and get creative with your holiday decorations. You can also involve family members in the decorating process to make it a festive and memorable experience. Happy decorating and enjoy the holiday season!