Experience Azalea
03 Mar 2020
Take a new look at the North Carolina Azalea Festival

By JUDY ROYAL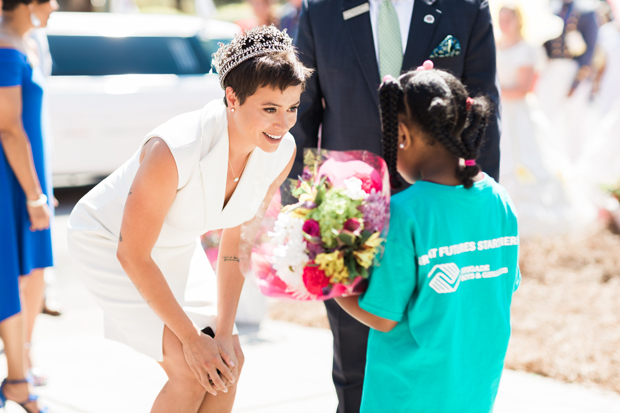 Whether you've been a regular participant in the North Carolina Azalea Festival over the years or you've never attended, organizers for 2020 invite you to take a whole new look at what it has to offer when the 73rd year descends upon the Port City April 1-5.

Through a partnership with Wilmington Eye, there are 20 ways to see the festival in a new light, also called 20/20 Xperiences. Each is created to provide an up-close, personal and VIP way for guests to enjoy the activities that interest them the most.

"People can go behind the scenes and really see the festival through a whole new perspective," Azalea Festival Executive Director Alison English said. "We really just wanted to give people an opportunity to take it to the next step and take that experience to the next level. We're giving an opportunity to do something a little bit more, and this is just a way to kind of enhance experiences."

20/20 Xperiences, detailed at xperienceaf.org, fall under the following categories: Royal Treatment, Music & Artistry, Parade, and Other Festive. They range in price from $50 to $2,500 and offer opportunities as varied as riding with the queen in her limo to various events, cutting the ribbon to start the parade, enjoying the fireworks with a boat party for 10, presenting a belt to boxing winners, and staying for three nights with VIP accommodations and access.

"We're extremely excited about being the exclusive sponsor of the all-new Azalea Festival 20/20 Xperiences," said Dr. Chris Covington, cataract and refractive surgeon at Wilmington Eye. "As the area's largest and most comprehensive ophthalmology group, our goal as a practice is to improve our patients' vision. Now, through the 20/20 Xperiences, we are improving our community's perspectives of one of our most cherished events."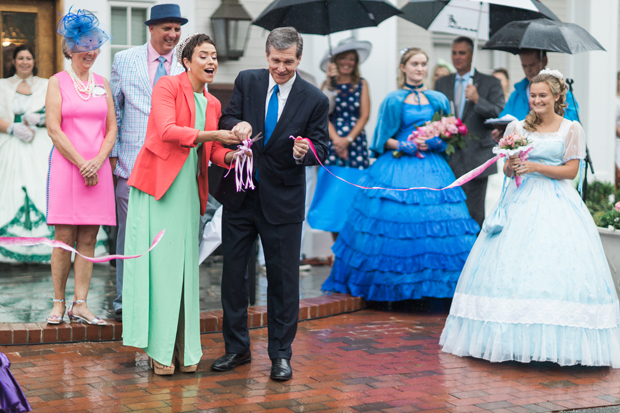 While planning for 2020 is kicking into high gear as spring draws closer, organizers are also looking to the future and discussing upcoming years, including the 75th anniversary in 2022. "Part of the idea behind creating the 20/20 Xperiences is to build up the future festival fund to keep getting bigger and better," English said.

"My personal goals and expectations really are forward-focused, looking at the 2022 festival and creating the fund," she said. "We want the 75th anniversary to be a celebration for the history books. It's so rare that you have an event that's been in the community this long. We want to make it really, really special, and we're going to need a lot of help for that and we're going to need a lot of funding for that."

While the massive lineup of entertainment and attractions has evolved over the decades, Mother Nature has been the simple inspiration for the Azalea Festival since its inception. After heading up the transformation of Greenfield Lake to a landscaped park from 1934 until about 10 years later, Dr. Houston Moore had the idea to launch an annual festival that would coincide with the blooming of spring flowers. The first North Carolina Azalea Festival was held in 1948 and drew over 60,000 spectators. These days, the festival attracts up to 300,000 people and has an economic impact of well over $50 million, a figure that was determined during a 2011 study. Organizers are planning to launch another study to update that figure.

Despite the widespread success of the Azalea Festival that causes thousands to flock to it every year, organizers go out of their way to bring a part of it to others who might not be fortunate enough to attend. The Thursday of the festival is Community Day and involves the queen and her court visiting a local school, the New Hanover Regional Medical Center Betty H. Cameron Women's & Children's Hospital and the Brigade Boys & Girls Club.

In addition to staff members and the volunteer board, the Azalea Festival depends on an army of committee chairs, co-chairs and other volunteers that help everything run smoothly.

"The North Carolina Azalea Festival celebrates springtime and the natural beauty of our community," said Dr. Stephen Meinhold, president of the current Azalea Festival Board of Directors. "The Festival Committee has worked hard to offer events that celebrate the diversity of our community and appeal to families. I invite everyone to celebrate with us and take advantage of the many free community events and maybe even consider becoming a Festival Patron."

For detailed information about the North Carolina Azalea Festival, visit ncazaleafestival.org.